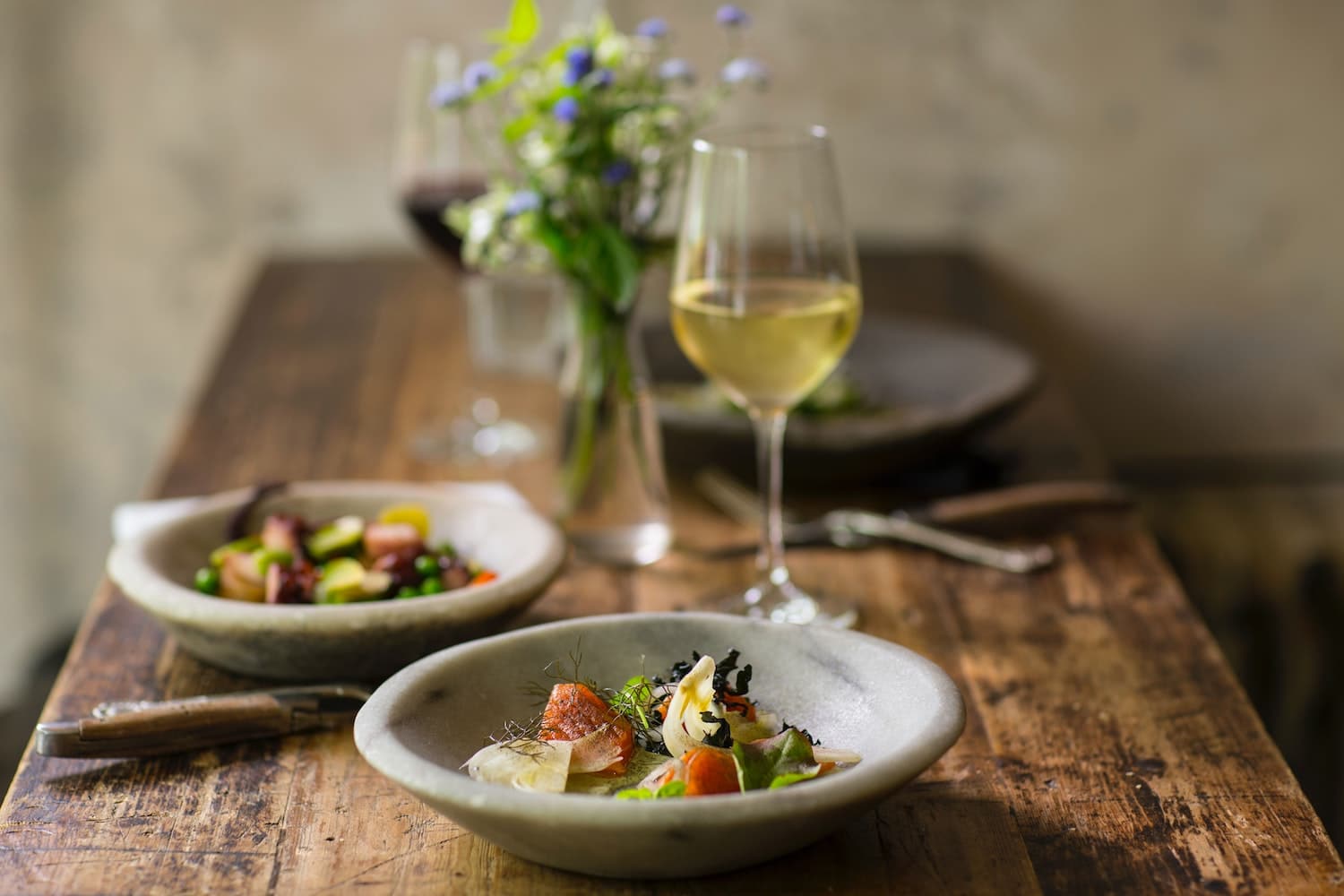 Co. Wicklow is a great spot to have a date. You don't have to restrict yourself to just nighttime dating here. Take your pick, from the glorious country, walks on hill and woodland trails, to a drive around the Wicklow Mountains National Park just south of Dublin. Choose a visit to Glendalough and the historic ancient settlements of St. Kevin, or a magical hand in hand stroll on the beaches of the Wicklow Coast. Enjoy meandering the seaside towns of Bray, Greystones and Wicklow on the county's coastal border. There's plenty of romantic adventures to be had for all ages, in this diverse county.
There's also great food to be enjoyed when you start or finish your date with a gorgeous date night dinner in our Good Food Ireland restaurants in Wicklow. Where will you take your loved one, for your next loved update day and night?! 
The Strawberry Tree at Brooklodge, Macreddin Village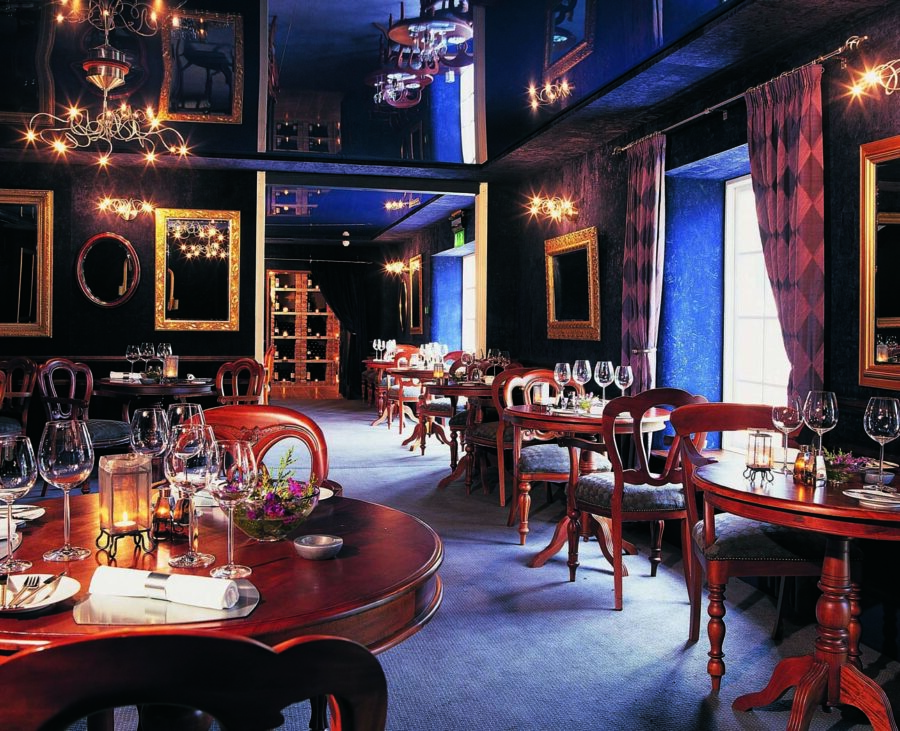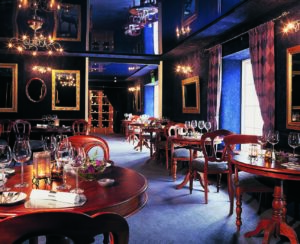 Macreddin Village lies in rural Co. Wicklow. Brooklodge Hotel and Spa at Macreddin Village sits in its own unique set of a village green, with an ancient church and views of the Wicklow hills and mountains. Start your date by booking a table at The Strawberry Tree Restaurant at Brooklodge. The Strawberry Tree remains Ireland's only certified organic restaurant, with every ingredient either grown or farmed organically, or foraged from the wild in Wicklow or the wider area.
Seasonal ingredients include game from the Wicklow Mountains, wild garlic from the woodlands, in spring, wild herbs, hawthorn blossoms and elderflowers in summer, mushrooms in autumn, and elder, haw or blackberries and nuts at harvest time.
The dining room at The Strawberry Tree has an opulent baroque feel about it. You'll sink into the well-upholstered chairs and enjoy the glow of candlelight as you dine. Plate after plate of wonderful seasonal dishes will be brought from the kitchen in grand style. A treat of a date for all age groups, whatever the occasion. Make a night of it and book a room at Brooklodge, where you'll enjoy a good night's sleep and a superb breakfast in the morning, before embarking on a trip to the Wicklow coast, a stroll around the traditional coastal town of Wicklow, or a drive to glorious Glendalough, all within easy distance from the hotel.
La Taverna Armento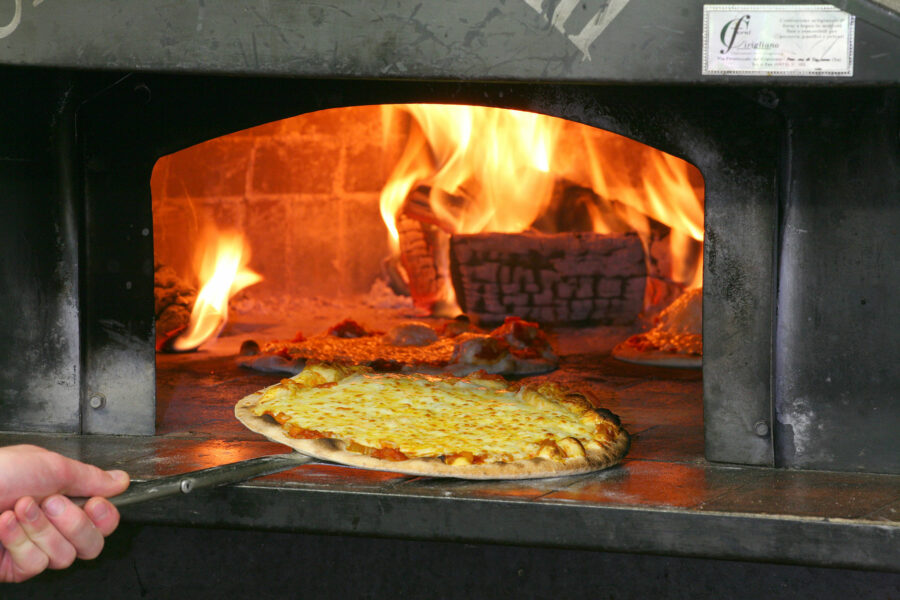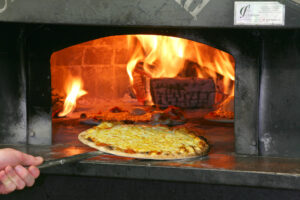 La Taverna Armento is the casual dining offering at Brooklodge Hotel and Spa. Residents of the hotel and the general public are welcome to book a table at this authentic southern Italian restaurant, which takes its name from Michele Canosa from Armento in Southern Italy, who married local girl Deirdre Doyle of the nearby Wicklow village of Aughrim. Michele became the advisor on sourcing authentic organic Italian ingredients from his region for The Strawberry Tree restaurant at Brooklodge.
When the idea for a second restaurant on site was born, it was named in honour of Michele's home town and features a full southern Italian menu. As you dine, you may hear the words of classic crooner Dean Martin, singing 'When the moon hits your eye like a big pizza pie, that's amore. When the world seems to shine like you've had too much wine, that's amore.', written about the people of 'old Napoli'. You never know – you may find yourself crooning it into the ear of your other half when you've had a few a glass of wine yourself! These winter nights, enjoy pre or after dinner drinks by the roaring fire at cosy Acton's Country Pub, also at Brooklodge in Macreddin Village.
Chakra by Jaipur, Greystones Co. Wicklow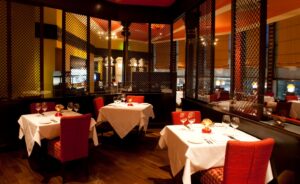 Greystone is a traditional seaside village just south of Bray on the Wicklow coast. It's a short drive from Dublin, meaning you can get out of the city for a date day out, enjoy some sea air and a browse around the shops, then indulge in a magnificent date night Indian feast at the award-winning Chakra by Jaipur. Warm spicy colours give an exotic eastern touch to a contemporary dining room, far removed from your usual Indian restaurant. Chakra's A La Carte Menu features first-course specialities like Old Delhi Chaat using Carlow Rooster and yoghurt from Glenilen.
The Wicklow Lamb Tasting Plate features skewers, samosa and galette of local lamb with a variety of relishes. Irish Scallops often appear in a Mumbai style dish with shrimp powder, tomato ragout and Gram Vermicelli Koot. For mains, you may find Kilkeel Hake cooked with aubergine, turnip and Calcutta potato crush or Duck Breast with seasonal vegetable Thoran, Malabar Tamarind Molasses, Caraway Seeds and Duck Fat Masala Chips. OMG. What more can we say?
The Butler's Pantry and Donnybrook Fair, Greystones, Co. Wicklow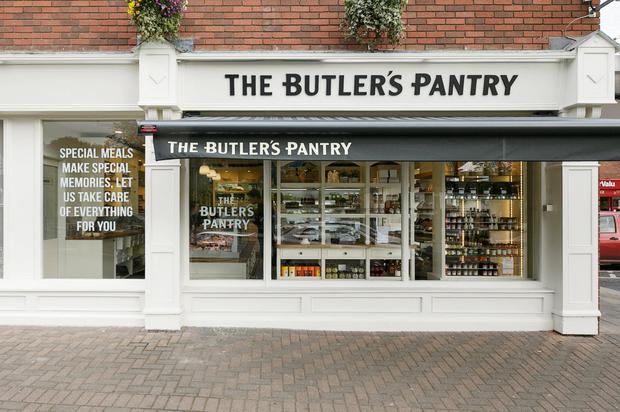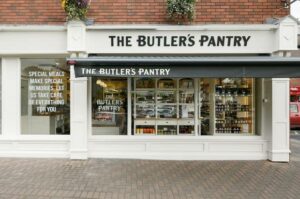 If you live in or around Greystones and fancy cosying up at home for a DIY date night, look no further than the good people at The Butler's Pantry or Donnybrook Fair to help you in the food department. The Butler's Pantry specialises in seasonal best quality ready-made foods to go.
From first courses and mains to heavenly desserts, you won't have to lift a finger to enjoy a great meal at home. At Donnybrook Fair, you can choose from delicious dishes to go for a full-on dinner, to fresh ingredients if you want to cook up your own feast. Best of both worlds! Candles and low music, please.