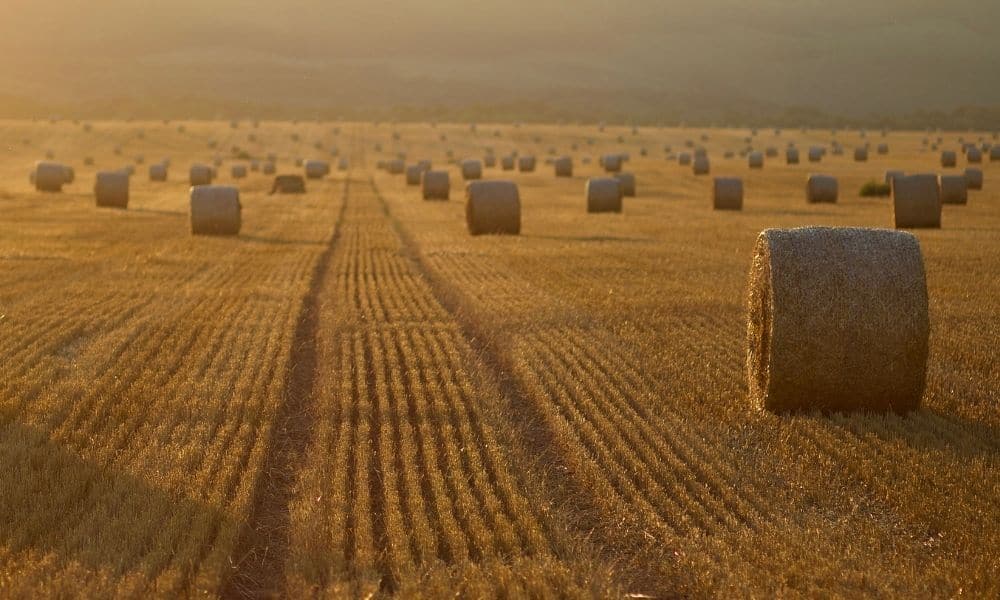 Firstly, apologies for the title of this blog. Think the opening line of The Beatles song Hey Jude,  and you just might get it.  It seemed appropriate for a blog about cooking with hay.  We could say it's a corny line, but that would be a terrible pun. 
Some of you may already be yawning and saying oh no, not another latest food craze. We wouldn't blame you. But you'd be wrong.  Cooking with hay has been around for, well, as long as there was hay and there was food. Which is quite a long time. 
Hay is dried grass, mainly used for animal feed. Not to be confused with straw, which is used for animal bedding. In ancient Ireland, early settlers wrapped meats like a wild game in hay or straw before cooking in the 'Fulacht Fiadh', a cooking pit in use since the Bronze Age.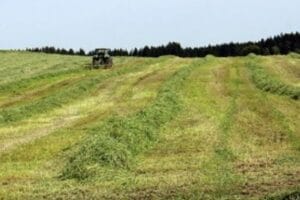 Lamb is a meat that has long made a delicious bed in hay. And why not,  because it's the marriage of the meat with the food it was reared on,  and the two sit perfectly sublimely together. Best grass-fed well-aged beef is also a perfect partner for cooking 'en cocotte' in hay, as done by the French. For those not in the know, a 'cocotte' is a  cast iron cooking pot, into which the meat fits snugly in the hay. 
JP McMahon is one of Ireland's champions of taking food back to its base in order to recreate and rediscover. In his Irish Times column earlier this year, he told us that the Normans in Ireland introduced ham cooked in hay,  to infuse flavour and help preserve the meat. He's a big fan of cooking with hay and has used the technique on the menu at Aniar.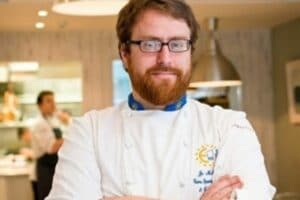 Rene Redzepi of Noma and Grant Achatz of Alinea in Chicago are two other big players also using the humble haystack as inspiration for flavouring ingredients, from fish to bacon,  to creme brulee and even butter. And where these intrepid kitchen warriors go, mere mortals follow. So is your appetite whetted? Are you ready for a roll in the hay? 
HOW TO COOK WITH HAY
Before you start, it's as well to note that if you are going to use hay anywhere near food,  you need the best organic food quality hay. You can get this from a reliable and trustworthy pet shop. The more hipster the better, because you might find different types of hay, some even infused with wild herbs or flowers like Chamomile. We kid you not. Do stress that it's food quality organic hay you want for a recipe, not bedding hay or straw. A roll of the eyes from the assistant is a small price to pay for the fun you're going to have when you get your desired ingredient home. 
Before you're ready to experiment, there's just one more thing. Cooking with hay does tend to 'infuse' the kitchen ( and maybe even the entire house,  depending on how big you're going with this)  with earthy garden bonfire fragrances. Very autumnal. But you might want to open the windows and get the extractor fan on as you cook.  
Rolled rib of beef or leg of lamb cooked in hay. Place your hay in a cast iron cooking pot large enough to take the joint and the hay snugly. Spread the hay into the base of the pot and up the sides. Place over medium heat until the hay starts to smoke slightly and releases an earthy aroma. Remove from the heat. Season your lamb or beef with sea salt and freshly ground black pepper and drizzle with Irish rapeseed oil. For lamb, you can also insert slivers of garlic into slits in the meat.  Nestle your joint into the hay, tucking the stalks in and around the sides of the meat. Cover the pot with a lid or foil and roast in the usual way in a moderate oven (Gas 4 180C)  Remove from the oven and leave the meat to rest in the hay with the lid on for 15 minutes before carving.   This also works with a good free-range chicken. 
Use hay to hot smoke fish fillets.  Line the inside of a wok with a double layer of foil. Place a good handful of hay into the base.   Season your fillets with sea salt and freshly ground black pepper, a squeeze of lime or lemon juice and grated zest. . Pop the fillets on a wire rack that fits inside the wok and cover with a lid or more foil, making sure the sides are well sealed. Place the wok over medium heat and leave for about 6-8  minutes, depending on the size and thickness of the fillets. Remove from the heat and wait a minute or two before carefully lifting off the lid or foil, being aware that the wok is full of smoke and steam. Remove the lid outside if you want to cut down the smokey aroma indoors. 
Add a seasonal smokey touch to a winter barbecue. Throw a handful of hay onto the coals. Let the flames die down before you start cooking your meat, fish or vegetable. 
From here, it's up to you and your imagination. You can use hay to smoke duck or beef, or to bake whole fish, seasoned and enclosed in the grassy strands. Add hay to hot milk then leave to infuse for 30 minutes. Use the milk with cinnamon and nutmeg for an earthy spicy flavoured winter rice pudding. You can even hay infuse cream for ice cream. Forget looking for the needle in the haystack. These days it's all about finding a recipe…
Visit Our Shop