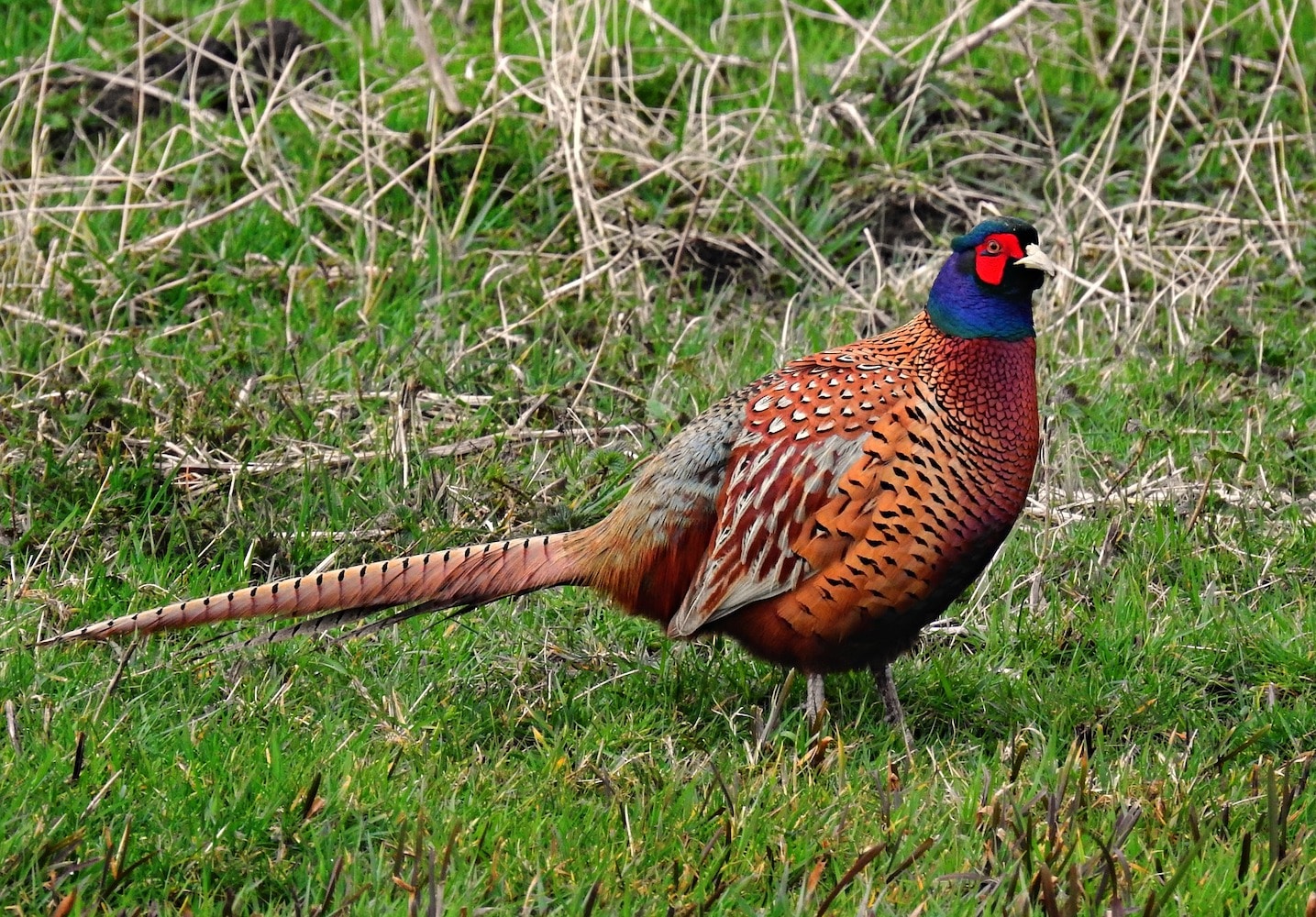 If you research the tradition of hunting on St. Stephen's Day in Ireland, the first thing you'll find is the story of "Hunting the Wren". Why are the daggers out for this pretty little bird? Well if you believe what you read, it looks like this tiny feathered friend might once have had betrayal at heart. Several myths may have something to do with it.
Visit Our Shop
THE WREN BOYS
In ancient Irish folklore, it is said the wren betrayed Saint Stephen and led him to his execution for heresy. Another tale dates back to Penal times. The story goes that a group of Irish soldiers defending a village were ambushed by their enemy while sleeping, betrayed by a flock of wrens who hammered their beaks on drums and shields. From these ancient tales, the wren became a hunted bird on December 26th, sought out by a gang of local boys with blackened faces, who would then march triumphantly through the town, carrying holly and the dead wren skewered on top of a pole.
The Wren Boys march on St. Stephen's Day is still somewhat of an event in various parts of Ireland. Minus the dead wren! Today it's more of a happy seasonal day out, with the traditionally dressed Wren Boys singing and calling from house to house. The Hunting of The Wren lives on, albeit in a celebrational sense.
FOX HUNTING TRADITIONS
The traditional fox hunt of December 26th is probably a leftover from the time of English landlords and gentry in the big country houses. The day after Christmas, huntsmen would gather on horseback with their hounds, and set off for a merry romp through the countryside in pursuit of a fox or two.
WHERE TO SEE A HUNT
Towns like Bandon in West Cork and Abbeyleix in Co. Laois still uphold the tradition of the St. Stephen's Day Hunt. It's a sight to behold. Horses are groomed to their gleaming best, with manes and tails plaited and hooves dressed. The finest leather saddlery is polished to within an inch of its life. Riders of all ages dress in traditional hunting attire – from cheery red jackets to stylish black or hacking jacket tweeds, starched cravats, coordinating jodhpurs and well shined riding boots, finished with a smart black riding hat.
Proficient young riders have their own little gathering to the rear of the main hunting party, where they trot on happily on their own well-groomed ponies. The hound pack accompanies the hunt.
The St. Stephen's Day hunt is a grand social occasion in the annual hunting calendar. The historic Stirrup Cup will be served, before the Hunt Master sounds the call on the hunting horn, signalling the party to head off through town toward the open countryside. Afterwards, the group will return to gather and swap stories of the day, steam rising from horseback in the winter afternoon chill. Mud splashes on animals and humans is usually a good sign of an invigorating hunt.
POST-HUNT FESTIVE GAME DINNER
If you're heading off on a hunt on the days between Christmas and New Year, game makes an appropriate feast afterwards for your own private post-hunt dinner at home. Start proceedings with warming mulled wine, before enjoying a flavoursome supper of Irish wild venison, wild rabbit or roast pheasant. It's not too late to order game from your local butcher in time for Christmas requirements.
Here's an inspiration in the form of a winter venison recipe from Mount Juliet five star hotel with Michelin star Lady Helen Restaurant. Also home to a fully equipped equestrian centre, Ballylinch Racehorse Stud, and the famous Kilkenny Fox Hounds pack, brought here in 1921 by Major Dermot McCalmont, formerly of Mount Juliet house and estate. Major McCalmont was a keen and experienced huntsman.
WHERE TO HUNT DURING 2016
The Dunraven Arms Hotel in Adair, Co. Limerick, is known as the fox hunting centre of Ireland. This traditional hunting lodge has several hound packs in the locality, including Co. Limerick Foxhounds, Scarteen Pack and Golden Vale Hounds, among others. Dunraven's owners Louis and Bryan Murphy are keen horsemen and can organise hound packs and horses for your hunting party on request during the year. Afterwards, the group can return to the comfort of this old world heritage hotel, located in what is commonly referred to as Ireland's prettiest village, for a hearty post-hunt dinner in The Maigue Restaurant, and the comfort of a luxury bedroom to sleep off all that fresh air and exercise.
Written by: Good Food Ireland
Buy Gift Voucher