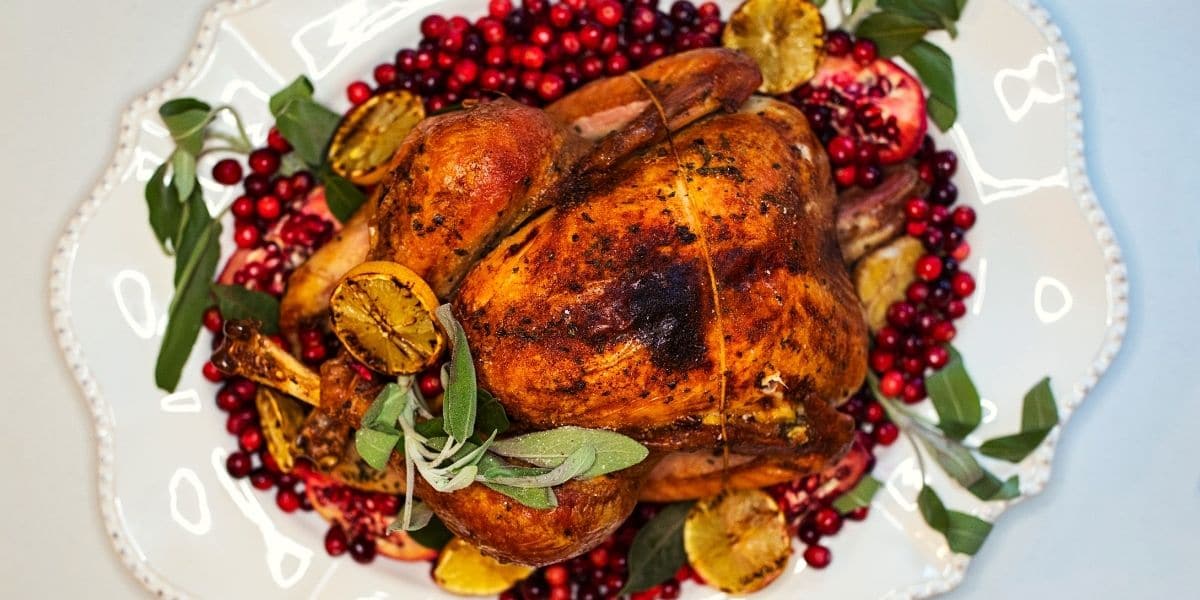 The Christmas bird is nothing without all the traditional trimmings. Stuffing is very much part of that. Whether you want old fashioned or modern, simple or exotic, our top six tips for your stuffing this year will suit all tastes.
Traditional Sausage Meat Stuffing
This is the favourite stuffing of Christmas for many families. This simple recipe is easy to follow for tasty stuffing.
You'll need about 750g of good quality sausage meat. Buy this or make your own by skinning your favourite pork sausages and scraping the meat out into a bowl. We highly recommend visiting our

 page

to order handmade quality sausage meat. Try

Jane Russell's handmade sausages

,

McGraths Butchers

or

MJ O'Neill's

for full-flavoured sausage meat. Or try the ready-made flavoursome Christmas sausage meat from

Kelly's of Newport.

Pop the sausage meat into a bowl and add one peeled, cored and diced Irish cooking apple.

Add 1 peeled and grated onion.

Add 2 tbsp finely chopped fresh herbs like parsley and thyme or fresh sage, the grated juice and zest of a lemon and 100g fresh white breadcrumbs. Season with sea salt and freshly ground black pepper.

Stir the whole lot together well. Use some to stuff the neck end only of the bird and roll the rest into balls to bake separately. Or pop it all into a loaf tin and bake in the oven for about 35 minutes till cooked through, then serve in slices.
Buy A Voucher
Sage and Onion Stuffing
Classic breadcrumb stuffing.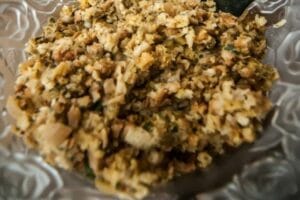 Place 200g fresh white breadcrumbs in a bowl.

Cook a large peeled and finely chopped onion in a pan with a splash of olive oil till soft and translucent. Add to the breadcrumbs.

Add 3 tbsp fresh finely shredded sage.

Season with sea salt and freshly ground black pepper.

Add two fresh free-range beaten eggs and stir into the mix to bind.

Use to stuff the neck end of the turkey and pull down the skin flap to secure it.

Roll any remaining into balls and bake separately in the oven.
Fruit and Nut Stuffing
A light and fruit seasonal stuffing for the neck end of the turkey.
Place 150g fresh white breadcrumbs in a bowl.

Heat a splash of oil and add 1 peeled and finely chopped onion and 2 cloves garlic to the pan. Cook till soft but not browned. Add to the breadcrumbs.

Add 50g chopped nuts (a mix of nuts is fine).

Stir in 2 tbsp snipped semi-dried apricots, 1 tbsp dried cranberries, 2 tbsp chopped dried pitted prunes and 1 peeled, cored and grated cooking apple.

Add grated zest and juice of a lemon and 1 fresh free-range egg, beaten. Season.

Stir together to bind. Add a little more egg if necessary.
Chestnut Stuffing
Chestnuts are a traditional nut at Christmas and they make a fantastic stuffing to go with turkey.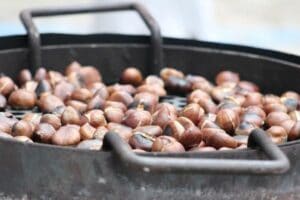 Cook one finely chopped onion, 2 peeled and crushed cloves garlic and 100g chopped button mushrooms in a pan in a little butter till softened. Transfer to a bowl.

Add 200g chopped cooked chestnuts (canned or vac-packed are fine).

Add 125g fresh wholemeal breadcrumbs, 1 tbsp chopped thyme, 1 tbsp finely chopped parsley and 1 tbsp snipped semi-dried apricots.

Season and stir in 1 large free-range egg.

Bind together and use to stuff the neck end of the turkey.
Lattice Bacon Covered Stuffing Loaf
Double the mix for the fruit and nut stuffing for this.
Make the stuffing as above and pack into a small loaf tin (500g/1lb).

Stretch about 6 thin rindless streaky bacon rashers with the back of a kitchen knife.

Halve the rashers and arrange them in a criss-cross pattern along the top of the loaf.

Bake the loaf in a pre-heated oven Gas 4 200F 180C for about 15 minutes till the bacon is crisp and stuffing is set.
Visit Our Shop