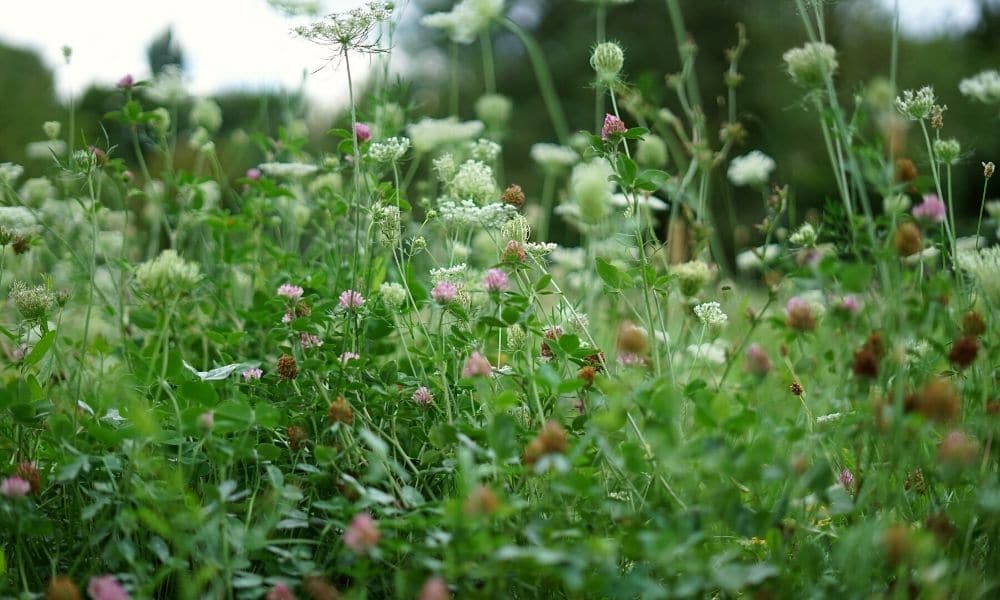 Expert forager, Kevin Aherne, talks us through the huge variety of food you can find for free growing in the wild this May.
Our foraging expert for May is Kevin Aherne, Master of the Twelve Mile Menu at Sage Restaurant in Midleton, Co. Cork. Kevin loves nothing more than to take a wander through the country lanes, or down to the beach, every morning before he goes to work, Here he finds a wealth of ingredients to take back to his kitchen. Let's take a look at some of the treasures he finds, and how he uses them in his famous menu.
Here are his top recommendations for May:

BORDULACK
Bordulack, a beach herb that has the taste of fresh salty oysters and cucumber about it. It does need to be blanched because the leaves are quite tough.
Buy A Voucher

Sea Beet
Sea Beet is also found on the beach, it tastes like a cross between spinach and kale.  You can use this just like spinach. Blanch it briefly first.

Beach Mustard
Beach mustard is also superb. Kevin doesn't use mustard because of the twelve-mile menu, so he finds beach mustard really adds that spiciness you get from mustard. You're better off blanching this and then you can make it into a kind of emulsion that has seriously radishy peppery flavours.

Rock Samphire
If you look at the rocky areas just before the point where the tide hits you should find Rock   Samphire which is very useful. Use it in pestos, in dressings, and even coating it in a light tempura batter for snacks.

Seaweeds
Seaweeds include sea spaghetti which you can pan fry with wild garlic, butter and seasoning for fish. Red Dulse can also be pickled in cider vinegar and sugar and use as an accompaniment to fish.

Cow Parsley and Alexanders
Cow Parsley and Alexanders are prolific. Alexanders grows a bit like celery, you can often see it in the hedgerows of country lanes. It has a stronger taste than celery, but you just use it as a herb for a raw leaf salad. The stems are beautiful cooked and eaten just like asparagus. They taste really delicate and aromatic.

Wild Onion and Three-Cornered Leek
Rather than using onions, you can forage a little and these serve as great alternatives. Wild onion and Three-Cornered leek, which looks a bit like wild garlic. You can use either of these just like scallions, chop them and add them to dishes.

Woodland Sorrel
Have a look for woodland sorrel. It has a superb crab apple/rhubarb flavour and looks a bit like clover. It works brilliantly with strawberries!
Visit Our Shop