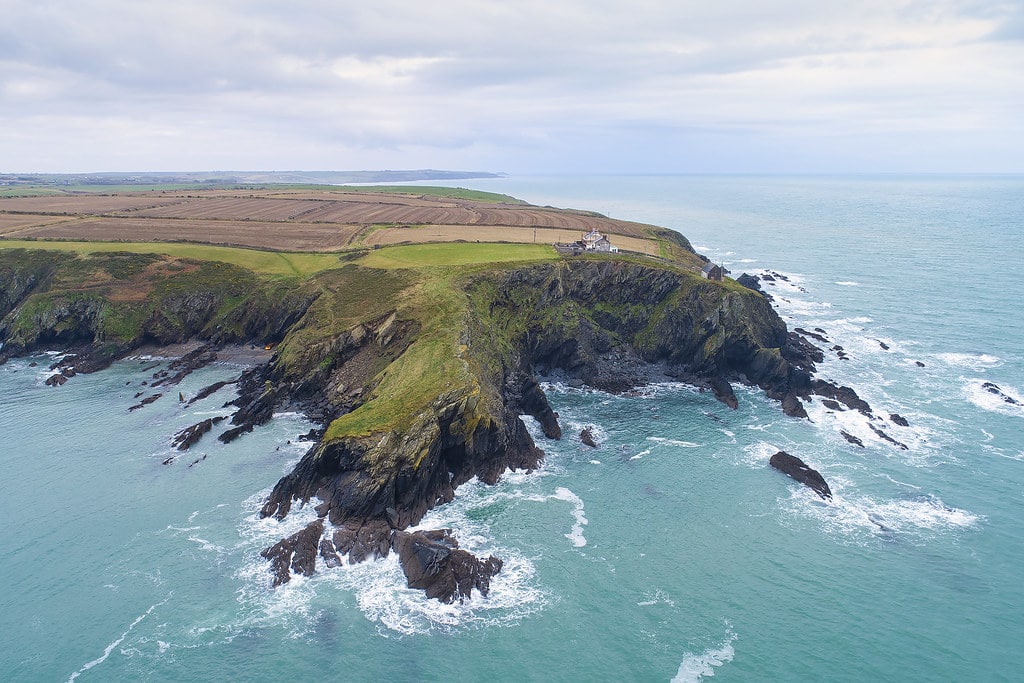 Lots of people wax lyrical about West Cork with its rugged mountainous scenery and the wild Atlantic Ocean. Its opposite number on the other side of Cork city has more of an understated charm. East Cork couldn't be more different in visual terms. This part of County Cork is a rural idyll. A place where lush agricultural land and large farm estates dominate the landscape. With a coastline bathed by the Celtic Sea which is part of Ireland's Ancient East, this region also has a rich maritime history. The best of both worlds in one beautiful area.
Buy Un-Cork Ireland Hamper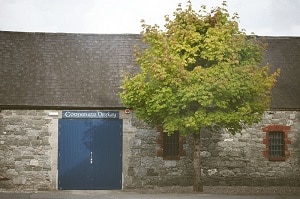 Places To See In East Cork
Midleton
The main town of East Cork is the distillery town of Midleton.
Jameson's Distillery offers a fantastic visitor experience, where you can see how whiskey was made in the ancient stone building powered by the waterwheel in the courtyard, still in working order. Plus you can taste and buy your favourite whiskey.
You'll also spot the new distillery next door, strikingly different with its contemporary structure and up to minute whiskey making technology. Guided tours are available at the original distillery.
Midleton is also an ancient market town, now with a busy farmers market taking place every Saturday. Set up by Darina Allen in the early 2000s, this farmer's market showcases the best of local producers and growers.
Eight minutes drive from Midleton is Carrigtwohill, the fastest growing town in Munster and home of Bakestone Café & Pantry. A great place to savour a delicious breakfast and all-day menu that has a fantastic focus on high quality locally sourced ingredients. Dinning at Bakestone Café & Pantry is also a great option for those looking for a casual and relaxed dining offering with a touch of retail thrown in for good measure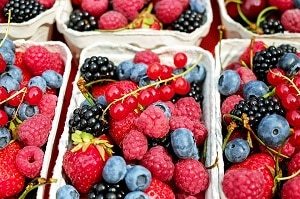 Castlemartyr
Castlemartyr is a typical village serving the local community. Quaint Irish pubs rub shoulders with independent shops along its main street. The Village Greengrocers and Food Hall occupy a prime spot at the top of the street, right next to a babbling river. Dorothy and Sean Walsh have owned and run the shop for many years, expanding it from a small greengrocer to a full-on food shop with a deli and café.
Outdoor tables and chairs offer the chance to enjoy the scenic setting on a sunny day. If you're passing through, don't hesitate to call in to chat with
the knowledgeable staff and buy some great local products and fresh seasonal locally grown vegetables.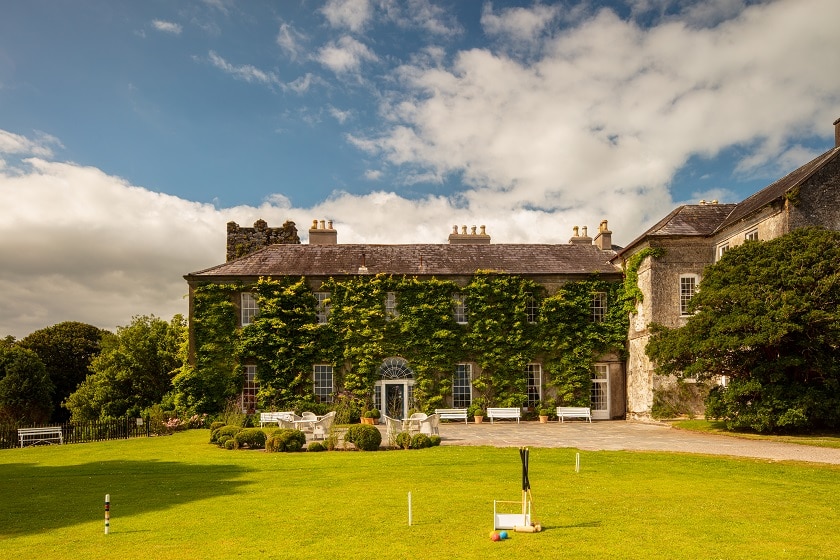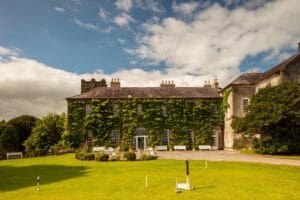 Shanagarry
Shanagarry is a little East Cork hamlet that has been visited by chefs from all over the world, award-winning food journalists and authors, documentary makers and movers and shakers of all kinds in the culinary world. Home to Ballymaloe House, Ballymaloe Cookery School and Ballymaloe Shop and Café. Ballymaloe House typifies the large farmhouses that are very much a part of the East Cork community. When Myrtle and Ivan Allen bought this house it was their family home and working farm.
It's still a working farm, now supplying much fresh produce, and meats for the house restaurant and cookery school. Ballymaloe Cookery School attracts students from home and abroad. All come here to get a full-on, all-around education in how to grow, prepare and cook real seasonal Irish produce. While visiting the grounds at Ballymaloe, make sure to stop by Ballymaloe Shop & Café where you will find delicious locally sourced foods for lunch and a quaint shop packed full of lovely cookbooks and kitchen utensils that will no doubt make cooking in your own kitchen easier.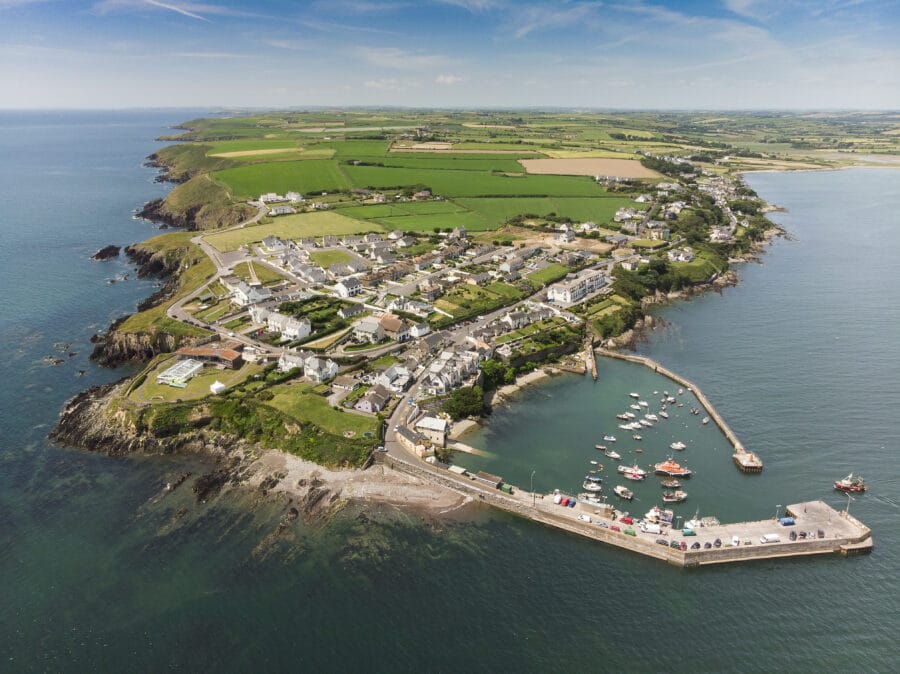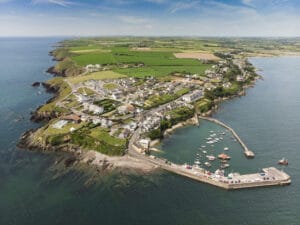 Ballycotton
Ballycotton is where the people of East Cork go to the seaside. A cute, old fashioned family resort and fishing community.
There are lots of beaches and cliff walks to explore, lighthouses to see, boat trips and water activities to enjoy. Best of all, for those who love their seafood, there is a working pier where you can see the catch of the day being landed.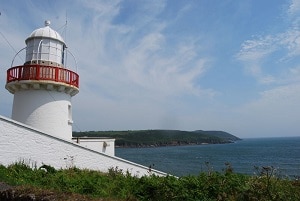 Youghal
The historic seaside town of Youghal was once a walled town in the 1300s, Youghal was an important trading port that transported goods all over the world. The town walls are still standing, as are the original almshouses, medieval church and tower house. In the 1500s Youghal was the place where the explorer Sir Walter Raleigh is said to have introduced the potato into Ireland.
By the Victorian era, this seaside resort had become a popular playground for day-trippers who took the train from Cork to walk the promenades and beaches. Youghal has lost none of that olde worlde charm and still attracts a lively crowd each summer season.
You can't leave East Cork without trying Joe's Farm Crisps, a small family business based in Killeagh. Joe grows all the vegetables and potatoes and everything is made and produced on the farm. They have a mix of carrot, parsnip and beetroot crisps or mixed potato (purple, pink and white), and there are only five ingredients used for every product.
Buy Gift Voucher