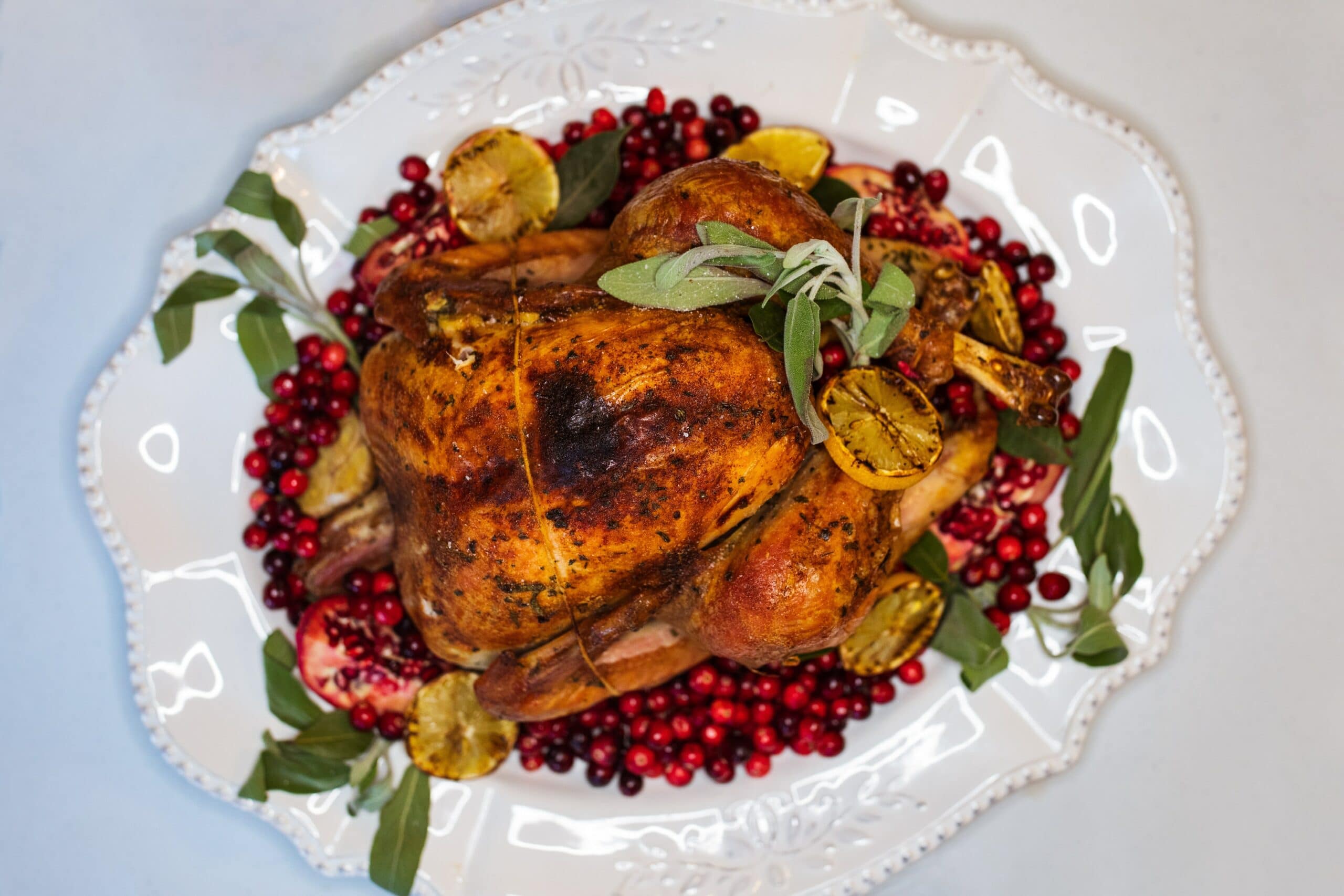 In the days after Christmas, the whole nation will be staring gloomily into the fridge, wondering when it's ok to say they don't want any more turkey sandwiches! Turkeys are great birds, but there's an awful lot of meat on them to use up after the big dinner itself! Never fear though. As always, the Good Food Ireland cookery expert will always come up with a few tips and ideas for using up the fresh Irish turkey (hopefully free-range…) we assume you bought this festive season. When you pay good money for a quality product like this, you want to use every scrap. That's good housekeeping.
Visit Our Shop
Traditional Turkey Soup
Firstly, soup. It's the one time of year when you get a turkey on the bone, so it goes without saying that you have to make soup out of the carcass. It's best to strip the remaining meat off the turkey carcass as soon as you can after the Christmas Dinner. This way, you save space in the fridge, plus it gives you a chance to break down the meat that's left and decide whether you want to freeze some. It's best to freeze as soon as possible while the cooked meat is still fresh. So, strip the meat off the main body and legs, and keep back about 250g of it for the soup.  Portion the rest and refrigerate or wrap, label and freeze.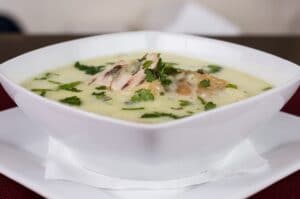 Break the carcass into manageable pieces and place it in a large saucepan. Add a halved onion, skin on to give colour, some chopped carrot, celery and leek. Add some fresh herb sprigs (parsley, thyme, rosemary are all good) and a few black peppercorns. Add enough water to cover generously. Bring to bubbling. Skim the surface, cover and simmer gently for an hour, covered. Strain the stock and discard bones and flavourings. Heat a good knob of butter and a little oil in a deep heavy-bottomed saucepan.
Add 1 finely chopped onion, 2 peeled and crushed cloves of garlic, a peeled and finely chopped carrot and 2 finely chopped sticks of celery. Cook till softened but not browned. Sprinkle in a pinch of dried red chillis and cook for a few seconds more. Add 1 large peeled potato, cut into chunks. Stir the lot together then pour over 1.1 litres of turkey stock. If you have any remaining, freeze them. Bring to bubbling, cover and simmer gently till the vegetables are tender. Meanwhile, chop the turkey meat into small pieces. Add this towards the end of cooking time. Season generously with salt and lots of freshly ground black pepper. Add about a tablespoon of fresh chopped parsley at the end. Serve hot with crusty bread. Add a little dash of cream if you want a velvety finish.
Coronation Turkey
Based on Coronation Chicken, this is turkey dressed in curried mayo with a little bit of fruit and spice, perfect for 4-6 people as a light lunch with bread or in a wrap.
Mix 175mls mayonnaise with 2 tbsp crème Fraiche and 2 tbsp mango chutney.

Add 350g cooked chopped turkey, 4 peeled and finely chopped spring onions, juice of a lemon and 1 tbsp freshly chopped coriander or parsley. You can also add some chopped fresh mango or pineapple if you have it.

Season. Stir together. Serve on a bed of lettuce with toasted almond slices and extra chopped herbs on top, or use to fill wraps with the addition of salad veggies.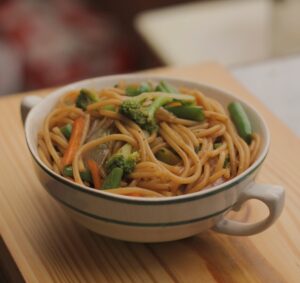 WARM SPICY TURKEY NOODLE SALAD
Cook 4 nests of egg noodles according to pan instructions. In the meantime, heat a tbsp oil and quickly stir-fry 1 red pepper, cut into strips, a handful of little broccoli florets, 200g fresh beansprouts, 1 medium carrot in matchsticks and a half ahead of shredded green or white cabbage. Season. Drain the egg noodles and keep warm in a bowl. Add the warm stir-fried veg.
Shake 6tbsp olive oil, 3 tbsp soy sauce, the finely grated zest and juice of a lemon, 2 tbsp sweet chilli sauce, a pinch of dried red chilli flakes and seasoning together in a jam jar. Pour some over the veg and noodles, reserving a little. Spoon into four bowls and top 250g chopped turkey, divided between the bowls. Drizzle over the remaining dressing, decorate with coriander and serve.
Little Gem Crispy Turkey
Shred 350g turkey. Shallow fry till crisp in hot oil. Drain on kitchen paper. Season with Irish sea salts like Achill Island or Oriel, and freshly ground black pepper. Add a pinch of chilli flakes, squeeze of lemon and 2 tbsp sweet chilli sauce.  Stir through.  Serve little dollops of the warm crispy turkey in little gem lettuce leaves, as part of the nibbles for a gathering.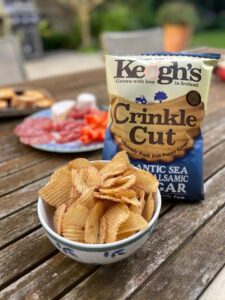 Great Turkey Toasties (not quite a sandwich,  but close)
Thick sliced sourdough bread, spread with mayonnaise. Top with sliced turkey seasoned with salt and freshly ground black pepper.  Add a dollop of Ballymaloe Country Relish or Janet's Country Fare Beetroot Blush chutney, spreading it out. Cover with an Irish cheese like crumbled Boyne Valley Blue Goat's Cheese.
Toast under the grill till the cheese is bubbling. Top with another slice of warm toasted sourdough and cut in half. Serve with Keogh's Crisps of choice on the side!
LEFTOVER POT
This one uses up leftover cooked turkey plus vegs like cooked carrots, roast parsnips and spuds and even gravy.  Heat 2 tbsp of oil in a pan and cook 1 peeled and finely chopped onion with 2 cloves garlic, till softened. Transfer to a casserole dish. Add 200g each of any of the above veg or whatever you have, plus 400g cooked turkey and stir through.  Pour over 350mls of turkey gravy and 100mls turkey or chicken stock, or use all stock. Season and add 2 tbsp finely chopped fresh parsley. Place in a preheated oven Gas 4, 325F /180C, for 35 minutes till everything is heated through. Meanwhile, cut 4 thick slices of crusty bread into chunks and fry till golden and crisp.  Spoon the casserole into warmed bowls and scatter over the golden croutons adding extra chopped parsley. Enjoy!
Buy Gift Voucher