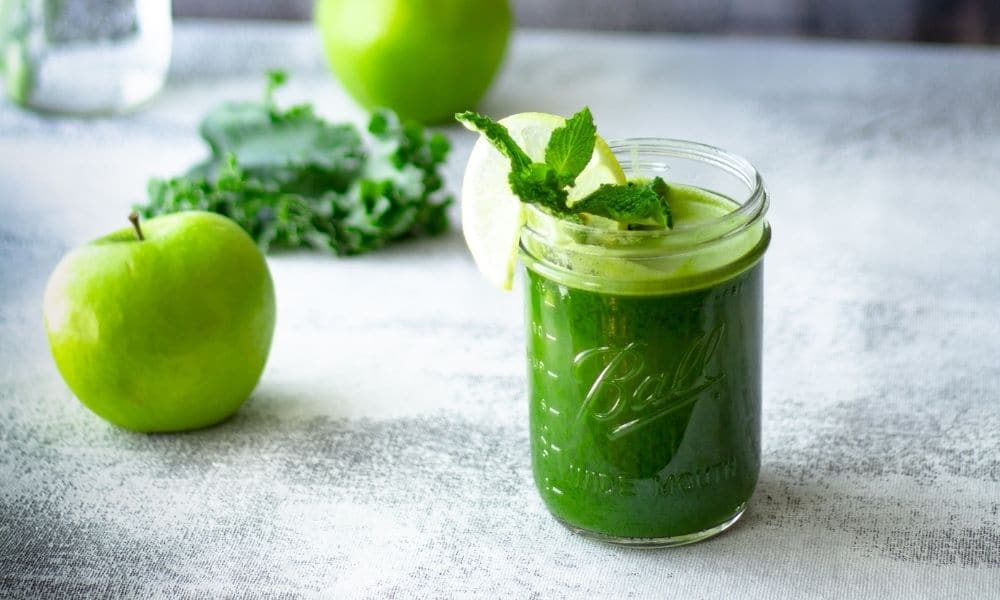 That's the annual gorge fest over for another year! Or is it? With Women's Little Christmas still to come on January 6th, there's room for one more blowout in the official festive season. But on the whole, as overconsumption of rich foods and booze goes, we're done.
January is traditionally a time for new beginnings. Many New Year resolutions, made in a haze of champagne as the clock chimed midnight, will have included healthy eating and getting fit. When the bubbles wear off, a rejig of the diet is not a bad way to start the year. With our month by month guide to what's best in seasonal Irish foods, it may be a resolution you can stick to, as you incorporate more fresh produce into your diet in very tasty ways.
Visit Our Shop
The first month of the year is a sparing one on the fresh produce front. What's around is predictable, but nonetheless useful for creating tasty and healthy dishes.
Our trendy friend kale thrives through the hard winter months. Make friends with it, because it's one of the superfoods that can help in the risk reduction and treatment of life-threatening diseases. Many cancer patients swear by a daily fresh kale smoothie to deliver heaps of antioxidants and vitamin C, to clear the blood and boost the immune system. These people are not wrong. Kale has been described by some health and nutrition professionals as one of the most nutrient-packed vegetables in the world. Let's have a look at why they are raving.
Kale contains:
Iron – A nutrient that boosts the healthy production of red blood cells.
Fibre – which is essential for good digestive system health.
B group vitamins – important antioxidants and for a healthy nervous system
Vitamin A – the dark green colour of kale indicates it is rich in this vitamin, which works to give healthy skin and mucous membranes and helps with vision. Experts say the best and optimum absorption of this vitamin comes through food, rather than supplements. Kale is your man for the job!
Potassium – for regulating water balance
Health professionals also recommend kale as a cholesterol-reducing food. It contains no cholesterol, and according to our research, it can reduce cholesterol levels in the body by helping to bind bile acids in the digestive tract for excretion. Light steaming is said to be beneficial for this process, although you can also eat kale raw and it will still have a cholesterol-lowering effect if consumed regularly.
So how are we going to eat it? Well, the aforementioned smoothie is a good health drink, blended with fresh apple or beetroot juice, depending on your taste. As a side vegetable, treat it like spinach or cabbage. It has a stronger taste than either of these, a little more macho, let's say. So steam it lightly and toss in olive oil or Irish rapeseed oil with nutmeg and seasoning. Include it in stir-fries or risottos, tearing the leaves so they wilt quicker. Young kale leaves can be included in a leafy salad.
Winter carrots and parsnips make superb smooth soups that don't require any flour in the thickening. Simply add a little potato to the mix and you have a healthy, wheat-free velvet-textured soup packed with goodness.
Squashes from the autumn Irish harvest are still around. Butternuts, Acorn and Crown Prince Squashes make delicious curries and risottos. They can be roasted with herbs and heart-friendly Irish rapeseed oil as a side dish. Great with chicken or lamb. 
Beetroot is another January winner. This veggie has enjoyed a revival in recent years – used for everything from posh vegetable crisps to juices, soups and sauces. Its earthy taste is softened by boiling. Don't peel it first or it will leech all its red juice into the water. Boil, cool then slip off the soft peel easily. Use boiled beetroots in salads. Fermenting is the 'in' thing for food currently, and beetroot takes well to this style of preserving also. Fresh beetroots can be cut into quarters to roast around a chicken, or peeled and finely grated from raw for salads.
Purple Sprouting Broccoli is a graceful addition to the kitchen this month. Often referred to as 'poor man's asparagus, because of its long tender stems. It takes very well to any treatment you would give to asparagus – from the melted butter or hollandaise sauce on the side to griddling stems in oil. It works very well in oriental style vegetable dishes too.
Potatoes are the staple this time of year. Maincrop spuds include Roosters, Kerr Pink's and Golden Wonders, which some would think are the King of Irish potatoes. Proper 'poppies' burst their skins when steamed, to reveal flavoursome fluffy flesh inside.
January is a bit short on home-grown fruit. There are some Irish apples still around, so chop and mix these with chopped crunchy celery, sultanas or apricots left over from baking the Christmas cake. Alternatively add chopped red onion and walnut pieces and dress in a light mayo or vinaigrette dressing, as an Irish version of Waldorf Salad. Throw in a few seeds for even more nutrient benefits.
Typical fruits of January are Seville Oranges from Spain, the oranges for marmalade making. If you are a preserver, this is the time to get your pots, pans and jam jars out! Mary Ward of Country Choice, Veronica Molloy of Crossogue Preserves and many of our other expert jam makers will be doing just that this month! A small spoonful of well-made full flavoured marmalade goes a long way on the morning wholemeal toast or fresh baked brown scone. A little of what you fancy does you good, so they say! 
Buy Gift Voucher