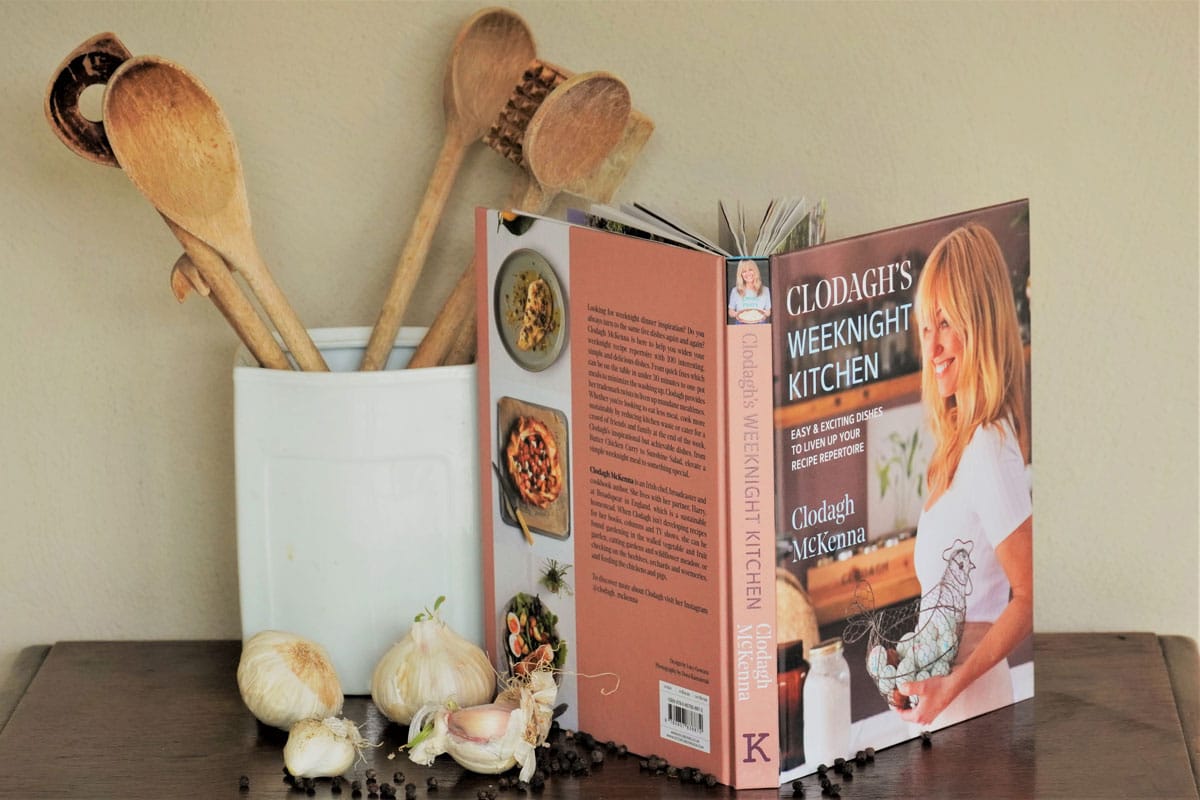 Every year we are seduced by shiny new cookbooks, but sometimes the real joy lies in discovering ones we missed the first time around. So, here's our pick of 8 unmissable cookbooks by Irish food writers, each perfect as a gift for a food lover.
8 Favourite Cookbooks By Irish Writers
The Joy of Food
Rory O'Connell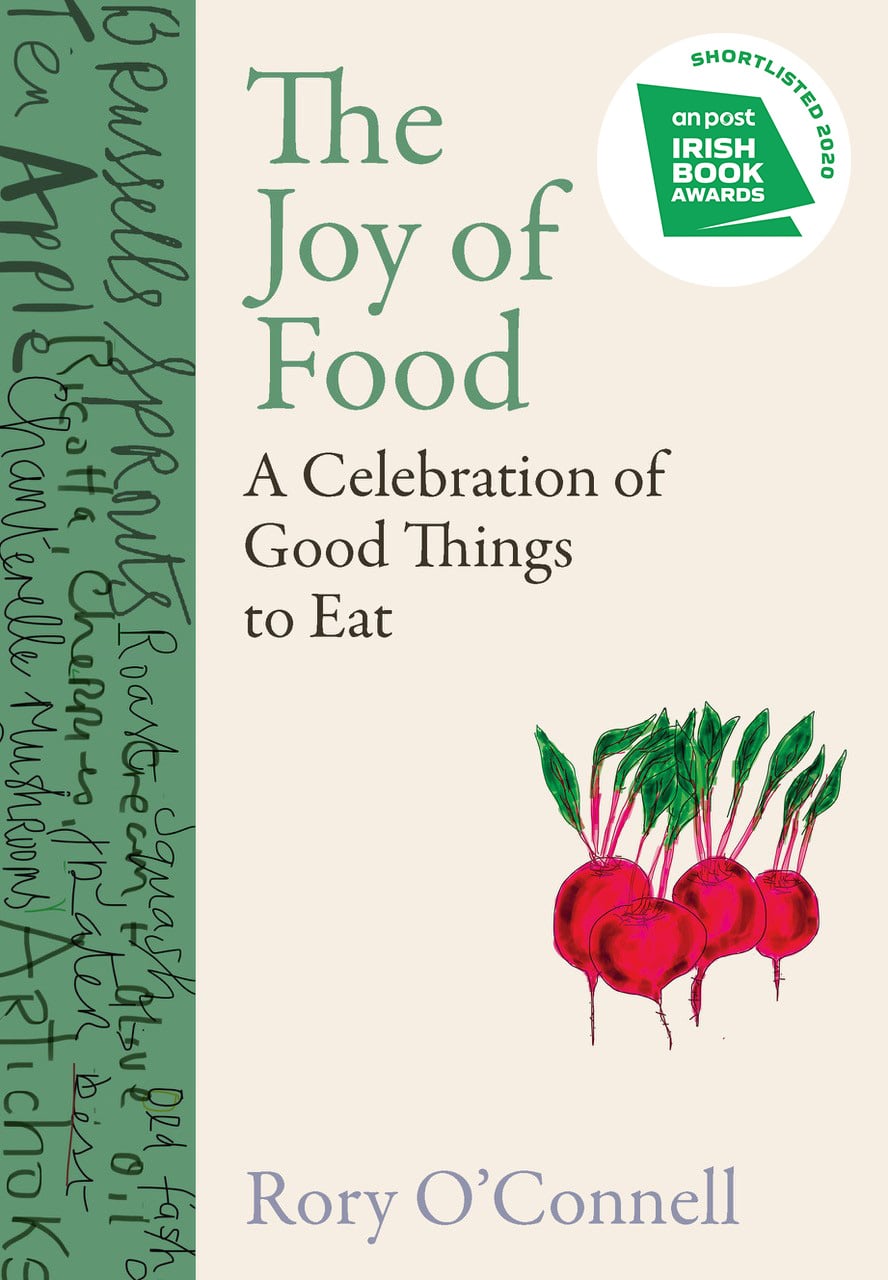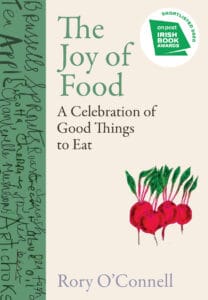 The joy of beautiful produce, of creating and sharing food and giving pleasure informs every page of Rory O'Connell's thoughtful recipe collection.
Co-founder of Ballymaloe Cookery School with his sister, Darina Allen, and long-standing Head Chef at Ballymaloe House, he's a gifted teacher and cook.
His 2020 book invites us to reconsider the way we approach ingredients, through delicious recipes that celebrate the seasons. Many dishes are accompanied by Rory's own colourful illustrations, with tempting dishes like a rustic chicken pie with Swiss chard and tarragon.
Only €24.99 in our Online Shop
Buy Now
The Country Cooking Of Ireland
Colman Andrews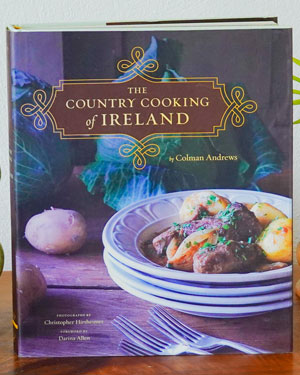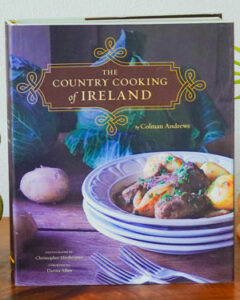 The acclaimed food and travel writer brings to life the people, countryside, and delicious food of Ireland in this James Beard Award-winning cookbook.
Fast emerging as one of the world's hottest culinary destinations, Ireland is a country of small farms, artisanal bakers, cheese makers, and butteries. Farm-to-table dining has been practised here for centuries.
Meticulously researched and reported by Saveur magazine founder Colman Andrews, this sumptuous cookbook includes 250 recipes and more than 100 photographs of the pubs, the people, and the emerald Irish countryside taken by award-winning photographer Christopher Hirsheimer.
Rich with stories of the food and people who make Ireland a wonderful place to eat, and laced with charming snippets of song, folklore, and poetry, The Country Cooking of Ireland ushers in a new understanding of Irish food.
Only €45.00 in our Online Shop
Buy Now
Roast Figs, Sugar Snow
Diane Henry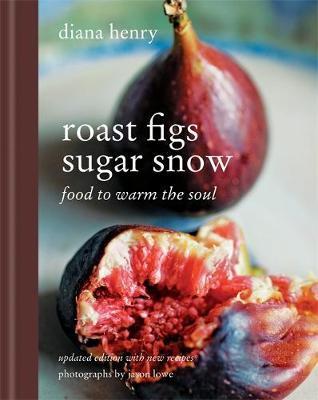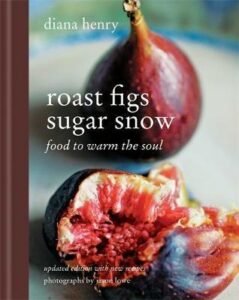 Each one of Diane Henry's books is a joy, but there's something about her 2014 publication that makes it our favourite.
The Derry-born, London-based food writer spent five years travelling and eating the tastiest dishes from the wintriest climes, to create Roast Figs, Sugar Snow a hug of a collection of delicious comfort food from North America and Northern Europe.
You'll find potato and cheese dishes from Italy's mountain slopes, pastries from the coffee houses of Vienna and Budapest, and appetisers that have been served at Russian celebrations since before the revolution. The perfect winter food odyssey, even while curled up by the fire.
The Pleasures of the Table: Rediscovering Theodora FitzGibbon
Donal Skehan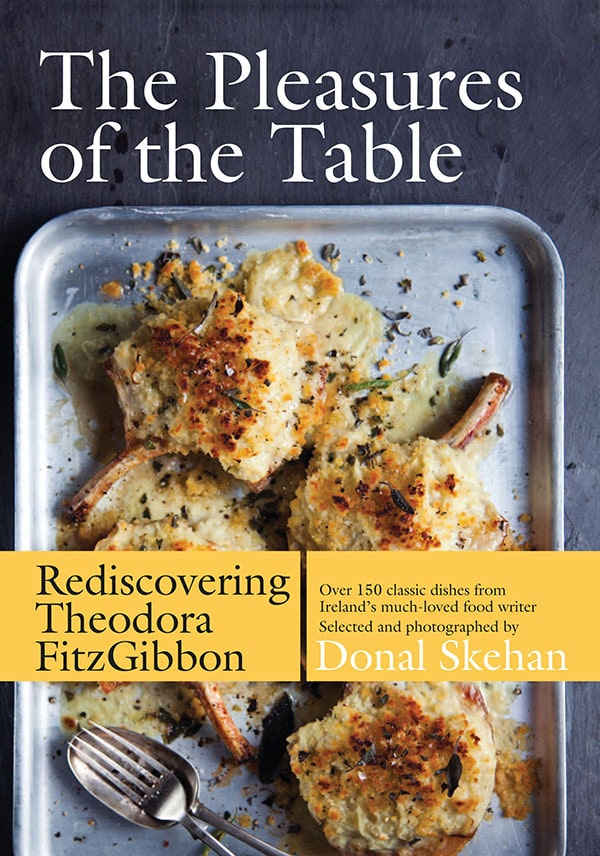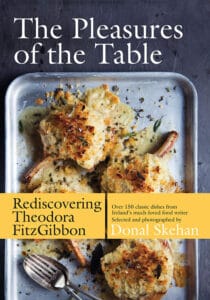 One of Ireland's most prolific food writers, Theodora Fitzgibbon's column in The Irish Times was once essential reading for home cooks.
The author of more than 30 books, including her encyclopedic Food of the Western World, which took 15 years to complete, she died in 1991.
Food writer Donal Skehan's discovered her recipes and set about reviving 150 of her best, alongside beautiful new photos. A master of the classics, you'll find favourites like beef stew with dumplings, mackerel with gooseberries and pickled samphire alongside sweet favourites like barmbrack, treacle cake and her legendary Christmas cake recipe.
What Katie Ate
Katie Quinn Davies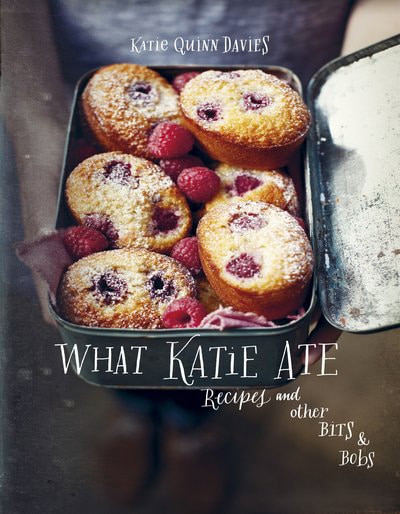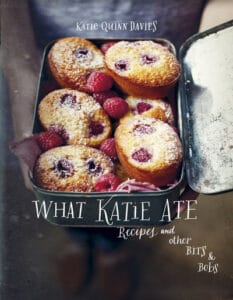 Beginning life as a food blogger and photographer, Katie Quinn Davies' shot to international acclaim with her first book, What Katie Ate, scooping a prestigious James Beard Award for best cookbook photography when it was released.
Based in Australia at the time, Katie spent 10 years there before returning home to her native Dublin. Guaranteed to make you feel hungry, her book is a collection of simple and mouth-watering recipes that includes much-loved dishes from her blog.
Her signature style of sumptuous photography and styling (she did everything herself from writing the 100 recipes to cooking them, styling the shots, shooting them and then designing the book's layout!) make every recipe even more appealing. A delicious book you'll use again and again.
The Irish Cookbook
JP McMahon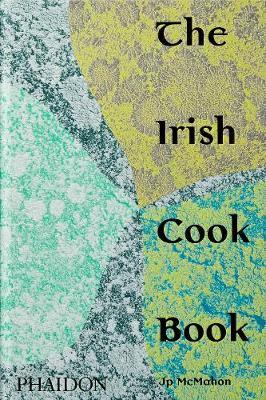 A mammoth undertaking done with skill, care and passion, acclaimed Galway chef and restaurateur JP McMahon's impressive Irish Cookbook charts the culinary history and heritage of this island nation.
An eloquent, highly knowledgeable writer, McMahon's respect for ingredients and tradition shines through every page, including his fascinating history chapter that reaches back millennia before potatoes ever hit our shores.
From land and sea, there are 480 recipes showcasing the impressive scale of Ireland's pantry, from boar and bread, shellfish and seaweed, wild game and goat to our wonderful dairy tradition. From pickling to preserves and sauces to syrups, it's a masterpiece every Irish household should own.
My Wild Atlantic Kitchen
Maura O'Connell-Foley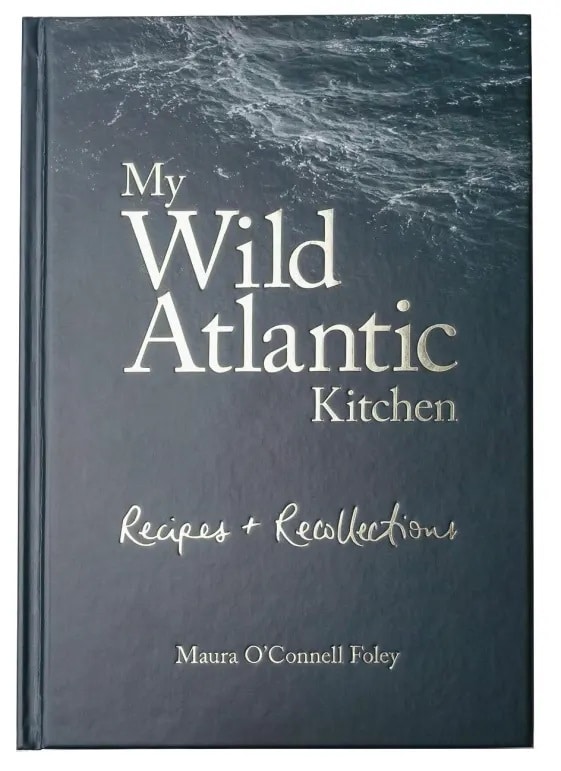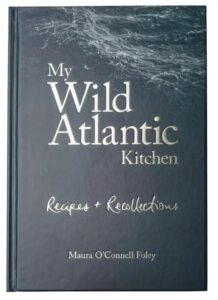 A compilation of Maura O'Connell Foley's favourite recipes, the pioneering chef put Kenmare on the map as a food destination throughout a career that spanned over six decades.
Each of the eight recipe chapters is led by evocative essays and broken into courses including breakfast, starters, fish, meat, vegetables, desserts and baking, sauce, stocks and staples and dinner parties.
Following Maura's ethos of simple food cooked with the best local produce, the tempting recipes are matched with beautiful food and location photography. One flick through and you won't just want to cook the dishes; you will be inspired to book an immediate trip to Kenmare to capture some of Kerry's culinary magic.
CLODAGH'S WEEKNIGHT KITCHEN
Clodagh McKenna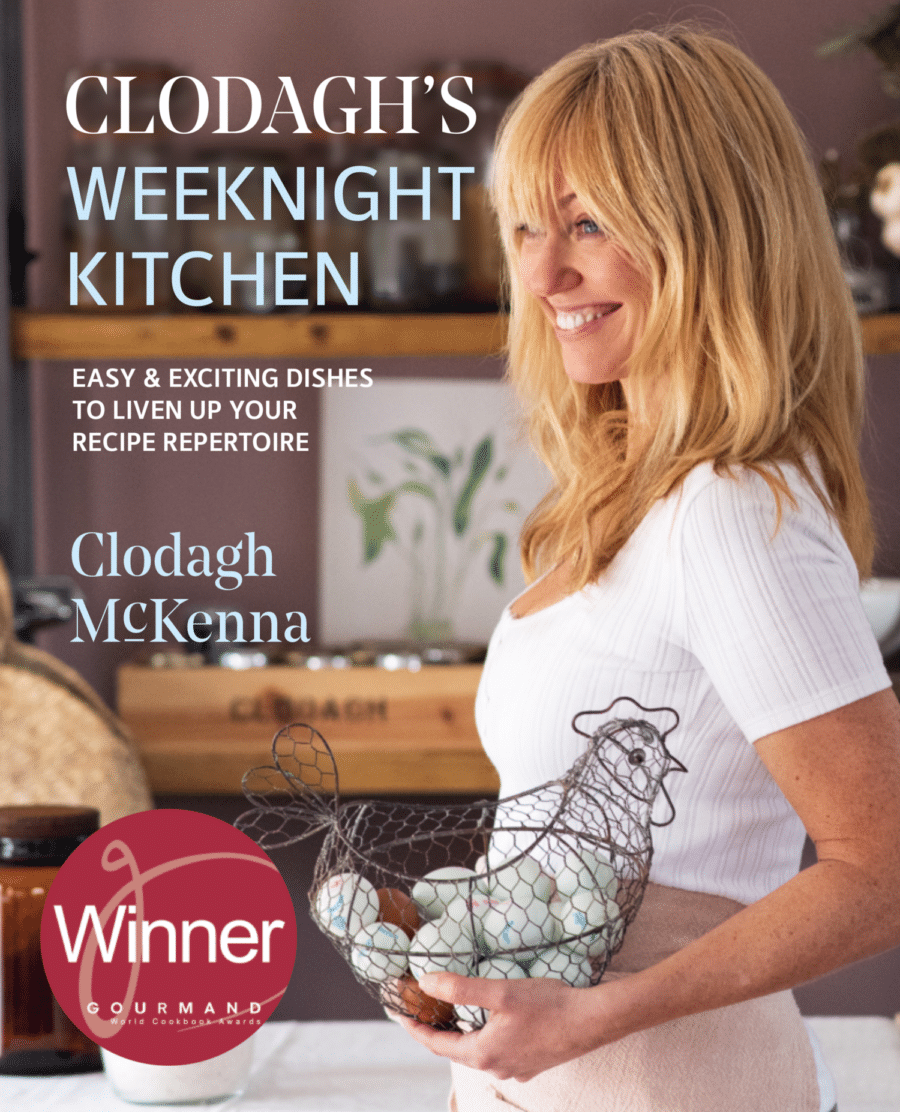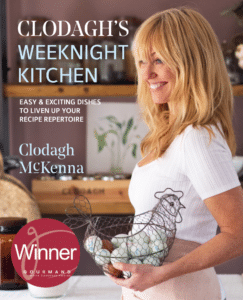 Clodagh's 100 interesting, simple recipes from meat-free meals to quick-fix dishes and storecupboard suppers offer the answers to all your weeknight dinner dilemmas. With her trademark twists, Clodagh's inspirational but achievable dishes elevate the simple to something special. Including ideas for:
Quick Fixes – recipes on the table in less than 30 minutes – perfect for when you've been stuck in the office and need a quick fix.
One and Done – a variety of one-dish dinners, including roasting tin meals, one-pot stews and casseroles, and one-pan recipes.
Meat-free – vegetarian dishes for meat-free Monday (or any other night of the week). Storecupboard stand-bys – recipes based on basic storecupboard staples like pasta and tinned tomatoes, which don't require a long list of ingredients.
Friday Night In – satisfying and substantial dishes that can feed 6-8 people for weeknight gatherings of friends and family.


Explore & Book
Food & Drink Experiences
Luxury Overnight Stay and Afternoon Tea for Two at the Grand Central Hotel

What You'll Get Luxury overnight accommodation for 2 in the Grand Central Hotel Belfast, including afternoon tea in the Observatory – 'Irelands highest cocktail bar' Stay in a Deluxe Bedroom with views over the city, and enjoy a full Irish...

Wild Atlantic Distillery Tour & Tasting

What You'll Get Witness the magic of distilling with a visit to Wild Atlantic Distillery located in the north-west of Ireland. Brian and Jim, your hosts will give you a warm welcome with a complimentary drink waiting at your arrival. Following this,...