O'Connells Fishmongers
Find the fish counter intimidating? You're not alone, writes Joe McNamee, who asks some key voices whether clarity around labelling, sustainability and education can help us become more confident consumers.
Eating fish should surely be a straightforward choice, a delicious and extremely nutritious source of lean protein that is ridiculously cheap considering the daily hardships endured by those fishermen who literally risk their lives every time they take to the high seas. Yet, so many consumers shy away from purchasing this premium foodstuff.
There are various reasons: there are still one or two generations scarred by penitential memories of overcooked fish on Fridays when the church dictated the contents of your pan. More recently, there are those concerned with the very real issue of sustainability of seafood, a global problem, with so many myriad competing interests it can appear impossible to establish precise truth. (Witness the fresh furore surrounding Seaspiracy, a new Netflix documentary, which has further clouded genuine issues around sustainability with its often questionable tabloid approach to facts.)
But for many more consumers, the reason is very simple: they are so hesitant about the purchasing and consumption of fish because of a basic lack of knowledge of the product, and a consequent embarrassment about making a show of themselves at the fish counter.
Admittedly, a fish-laden counter with anything up to 20 different species at a time can be a challenging prospect for the average consumer to establish what's on offer, and when much of the fish has been filleted, it takes a professional eye to discern individual species.
Then factor in the provenance of said fish. Is it farmed or caught in the wild? Is the fishing method sustainable or otherwise? Has it been freshly landed at a local port or frozen at sea and shipped halfway around the world? Is it 'in season', in other words, is it the right time of the year to even be eating a particular species?
Proper and adequate labelling of fresh fish is very much in the consumer's interest and can provide vital information when it comes to making an informed choice and one essential ingredient in ensuring the future sustainability of the oceans is a highly informed consumer.
Stefan Griesbach
Owner/operator, Gannet Fishmongers, Galway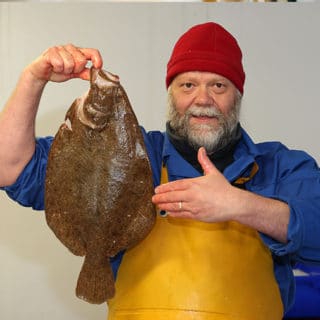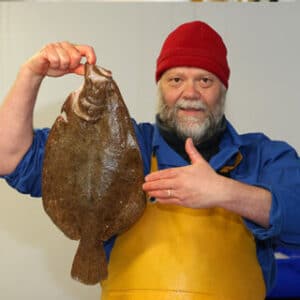 "People want to see what they are buying, to put a name on it. (At the fish counter) they expect to see cod, hake, salmon, but usually won't recognise anything other than the salmon because of the colour.
Regulations mean that we have to label whether a fish is farmed or wild, where it is caught, method of capture and cost per weight. But the North-East Atlantic runs from Norway down to Portugal, so the EU changed this and (demarcated smaller) technical areas. Around Ireland, we have different technical areas, for example, my cod comes from area 7B: I have to (label it) NA 7B but that means nothing to consumers. As it is now, legally, I am supposed to include the scientific (Latin) name of the product for the HSE inspection but you don't ask the butcher to put the Latin name on their product: chicken is chicken, pork is pork.
I have simplified labelling to the extreme by colour coding: whatever product is wild and Irish has a black label; anything farmed or imported has a red label. When you look at my counter, everything is black or red. We are very proud to tell people where the fish is from but we are not getting into that (additional) detail. At the end of the day, they just want to know if it's Irish and if it's local. Our customers know that this is what we offer.
There is no common sense in the fishing industry, no long-term planning. Our industry has gone completely in the wrong direction. You can't change things in one year, you change it over 15 or 20 years. There's not much bycatch being wasted any more. A lot of our fisheries went into prawn fishing and have reduced by catch. Trawling is not sustainable, but it is more sustainable than it used to be. Every year (the EU should allocate) part of the fish quota to truly sustainable fishing."
Pat O'Connell
Co-proprietor (with brother Paul), Kay O'Connell fishmongers, English Market, Cork
"I'm for and against labelling. If it's an honest broker who'll tell you the fish came from Castletownbere then it works, but you see (pre-packed fish) in supermarkets where there's a lovely Irish name on the packet but it's come from Vietnam or wherever. People are as likely to lie on a label. I'm old-fashioned: a good fishmonger will tell you the truth, they won't lie to you, but with labelling, it goes to the lowest common denominator which is the name.
I would absolutely love food to be a subject in school, for kids to come in and see fish being cut up in the market, to learn about it and where it comes from. We are living on an island surrounded by fabulous waters and should educate people about the incredible seafood we have because then you can't fool them.
We have improved drastically, especially in Cork – and that's not being biased. We have seen a huge change in the fish we sell, a much better spread. It's not just people coming in for whiting, mackerel or cod, there is a huge variety, and people are trying other fish. Time again, you go across to England and it is cod, cod and more cod and they are not trying anything else. If a customer trusts you, they (will) go for (your recommendation). Most kids will tell you they don't like fish but if you dig down, it's often their parent turning up their nose as they cook it."
Kay O'Connell Fish Merchants
Sally Barnes
Owner/operator Woodcock Wild Fish Smokery & Member of Slow Fish, the international campaigning body for sustainable fishing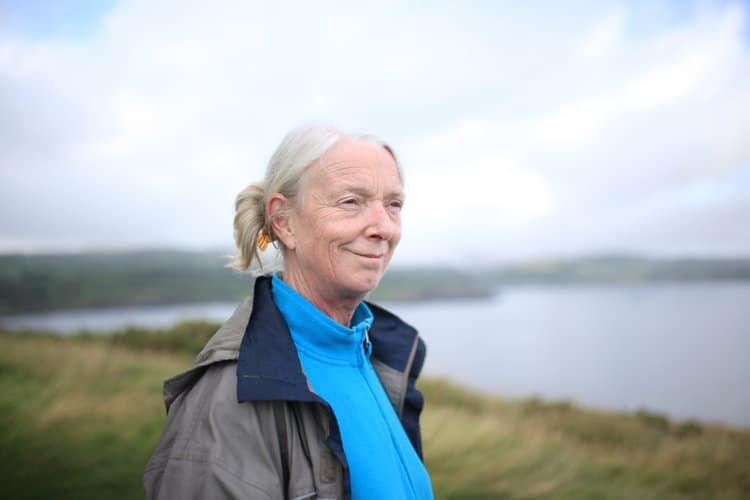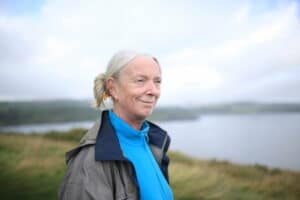 "If governments actually enforced the regulations and rules, set by themselves for the 'greater good', that in itself will make a huge difference. This Seaspiracy message of stopping consuming fish – that is of no help whatsoever to coastal peripheral communities, with inshore boats, no trawling, and already fragile economies. It's the industrial fishing that is truly the devil, yet our EU government issues permits to some of the largest in the fleet to annihilate stocks off West Africa, South America, and who knows where else. So we are exporting EU greed to underdeveloped areas, where locals rely totally on this resource to feed themselves and their families. Industrial fishing robs the stocks and depresses market prices as they land their catch.
Trawling destroys the benthic layer which is so vital for creating the variety of microscopic sea creatures that any juvenile fishes require as food. The action also releases vast quantities of CO2 into the atmosphere, which causes freak weather conditions.
Eat local makes every sense. The Covid situation has made many of us much more aware of the provenance of the food on our tables, and buying local is much more important now, which cements our relationships with the land, sea and people who produce it. Simple."
Niall Sabongi
Restaurateur (Klaw, The Salty Buoy), Fishmonger (Sustainable Seafood Ireland), member of Slow Fish
"I've just opened a new shop, Saltwater Grocery, in Terenure in Dublin. We have a huge fish counter, live fish as well as a seafood delicatessen, and as we are trying to give consumers more information than would normally be available. I don't see the point in detailing the technical area – what's more important is people having the connection with the sea, naming the skippers, boats and ports where they land in. It's not required but it is the information that should be given. You can hardly walk into a supermarket or a McDonald's without seeing a picture of a farmer and a cow. We have families going out fishing, risking their lives in the wild and we never see their photos.
Fish are wild and they move around as do the boats, so I think if we're honest about it, they can't be hyperlocal. It's very important that we are supporting Irish fishermen. All of our best seafood is exported because it gets a better price abroad. What is important is knowing where all of our best seafood comes from. It supports local indigenous industries. If you go to France or the UK, their labelling systems are way better, they are a lot clearer.
Going into an Irish chipper, they say they're selling 'fresh cod' but it is not fresh cod, it has been defrosted: in the UK they have to state that it was frozen.
I'm helping Trinity College's Department of Humanities as part of the EU-funded Food Smart programme to develop a seasonality chart for Ireland, showing what fish is best for what season. What's most important is that juvenile fish aren't being caught, that the right-sized nets are in place and that they are being monitored.
Varying your diet would make a massive difference: if you eat just the one (species of) fish, if you eat just cod or just hake, those species will be threatened. We have a bounty in the sea: even the keel and divide the load between all the species. Look at megrim, gurnard, polloc – a delicious fish. It's mad that we don't eat more and we need to look at and support the land-based fish farming industry.
Susan Steele
Chair, Sea Fisheries Protection Authority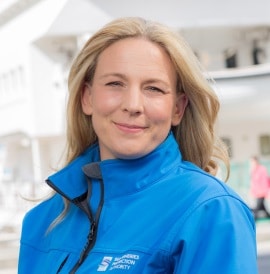 A lot of people are very concerned when they go into a fish counter. They get stressed. Fish is complex. There are so many species and on a typical day, there could be 25 species on the counter. People want something to taste good but are worried about sustainability
Fish on a counter has to be labelled and consumers have to be able to trust that. It is checked and there is very high compliance, there is trust and traceability. It is there and we can rely on it, but anyone can go above and beyond that. They are free to do that as well. The consumer can't be misled in any way, they have to be able to make an informed choice.
For me, as a regulator, what's there in the legislation means people can't be misled, once it's properly implemented and there are regular checks.
As a consumer, I always find the more information you can get from the person who is selling the product, the better. The biggest failing is the lack of appreciation of what we have. The seas are so precious that we have to all work together to preserve them, from people using the seas, to purchasing from the seas to working on the seas to regulating the seas, that there is a harmony of approach.
But it is so complicated and involves so many different countries. Ireland has a 10% EU sea area, there is an incredible marine resource off the coast of Ireland and we can have sustainable fish but we have to realise the fish we eat goes through ALL the seas, so as a regulator you need European level agreements and global agreements. We need to harmonise not just for Ireland or even the EU, but for the world.

Explore & Book
Food & Drink Experiences
Craft Beer & Seafood Trail of Howth, Dublin

Craft Beer & Seafood Trail of Howth What better way to spend an afternoon, than eating the best locally caught Seafood in Ireland, washed down with an ample amount of local Craft Beer. Add to this a passionate local who will guide you through the...

Galway City Food Tour & Culinary Experience

The Galway Food Tour is a 2.5-hour culinary walking tour of the city. It gives a great overview of our passionate people and our beautiful produce which combine to make Galway one of Ireland's gourmet jewels. During the tour, you will get to experience...