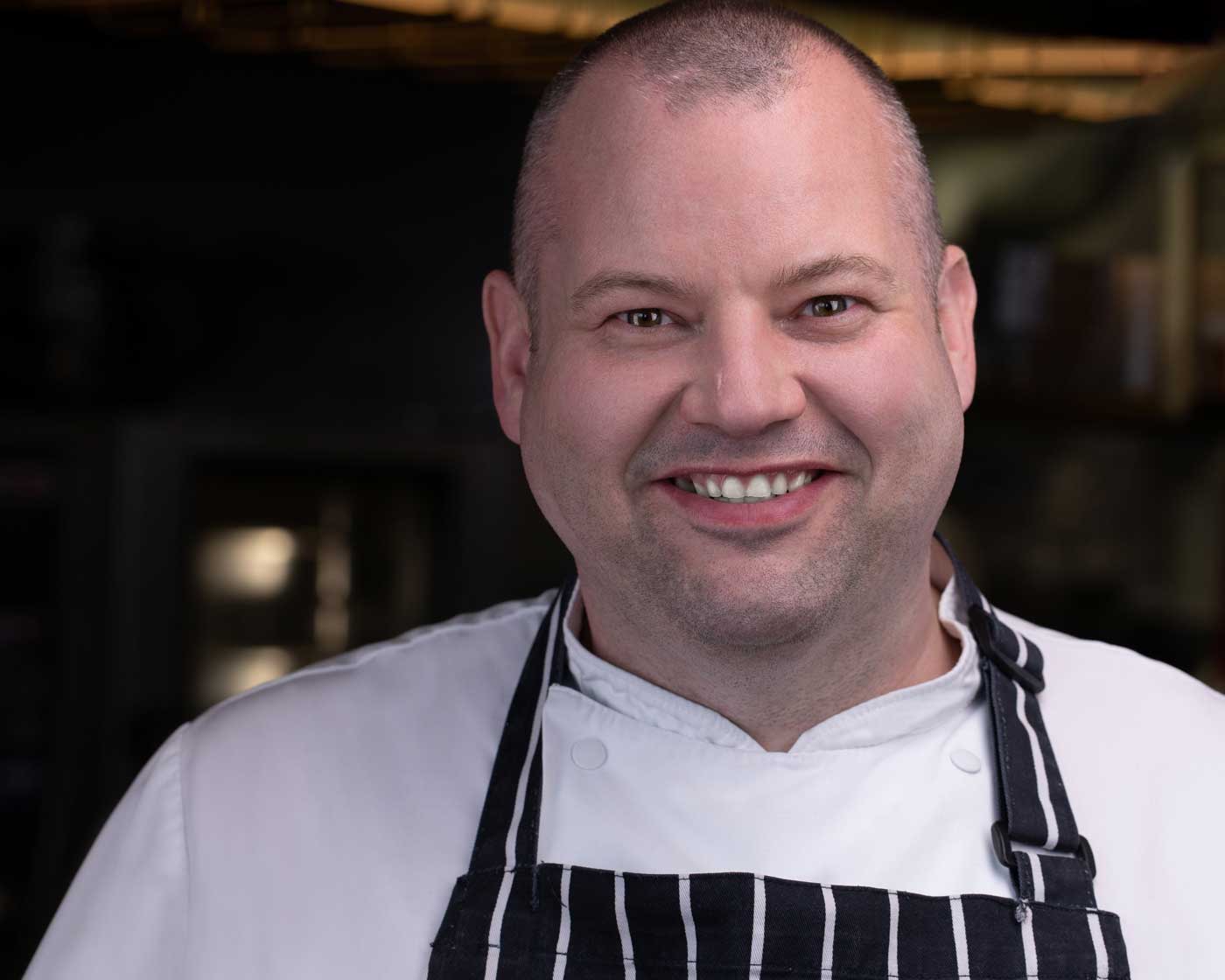 Gareth 'Gaz' Smith Chef at Michael's.
Chef Gaz Smith of Michael's in Mount Merrion shares the cooking influences and experiences that shaped his life.
What was the first dish you ever learned to cook?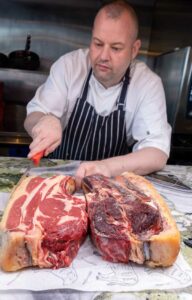 We didn't have a culture of cooking in our house as kids, it was mostly convenience food as both parents worked very long hours. I remember surprising my family by cooking a shepherd's pie once, which an aunt talked me through on the phone. It was an absolute disgrace in hindsight! Watery muck.
What are your most vivid food memories from childhood?
An unctuous warm jam doughnut from Nash's Bakery in Oxford. The warm jam and dough, with the coarse crunch of the sugar. I'm greedy, so I probably ate ten of them.
Who has been the biggest influence on the way that you cook?
I've worked my way up from KP (kitchen porter) and worked with many really bad chefs and many really great chefs. They all influenced me in some way. There would be snippets of Anthony Bourdain in my head all the time, but I think most chefs would say the same.
Did you always want to be a chef?
Not at all. I left school early and took the first job I was offered, which was a kitchen Porter. I only started to cook as it paid a pound more per hour and I had moved out so needed rent money. Becoming a chef was a totally happy accident.
View Michael's Website
Ever had any kitchen disasters?
Every week! Every single week we mess up something. Years ago, I once jokingly told a young waitress to pre-cut a wedding cake, BEFORE the wedding group turned up and she did.  That wasn't a great day at the office…
What dishes have been most successful at Michael's?
The surf n turf platters. Each has a bit of everything and is always slightly different depending on what the boats had. You could order it 5 times in a row and it'll be new each time.
What's your favourite Irish ingredient?
Butter – no contest. I put it on everything, I'm 50% Kerrygold at least
Where do you love to eat out in Ireland?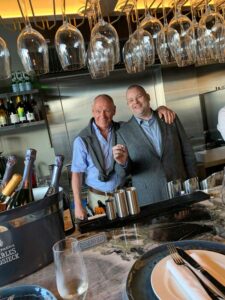 I'm just as happy in a lively burger joint as I am having a tasting menu in a 2-star Michelin. I love to be hosted by a decent character, so that could be anywhere on any given day. I love trying new places.  I adore Etto and bustling casual spots like Chimac.
Where is your favourite place to holiday in Ireland?
Dingle, in Kerry. We lived there for a few years and as both of our kids' godparents are there it's where we always make a beeline.  I like a night or two in Ashford Castle too. It's extravagant but worth every single cent: two days there is like a week anywhere else.
What is the most memorable meal you've ever enjoyed?
In Sheen Falls Lodge over 15 years ago, I realised I knew nothing about cooking. Jim and Carmel McCarthy of The Chart House treated Rita and me to a meal at the end of the season. It was a real eye-opener. They had a grand piano and I'll never forget that feeling. I'm eternally grateful to my Chart House cooking years. They all smoothed me out with a deftness I can only appreciate now
Do you own many cookbooks?
I own plenty. Pok Pok by Andy Ricker and Lee Tiernan's Black Axe Mangal are my current baes. I was recently reminded of how much I used to pore over cookbooks when I was a KP. I'd totally forgotten about it.
Name your 5 desert island ingredients
Crab, butter, steak, prawns and Guinness.
How long were you in Austria and has it influenced your cooking style?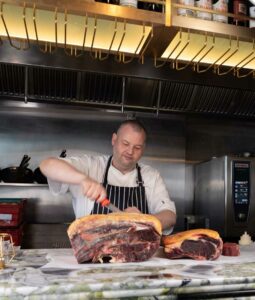 We were there for 6 years. Cooking there taught me to do the simple things well and that each dish doesn't need 5 separate garnishes. There are places that only have one thing on the menu, and it's always great and it's always full. There's one place that just serves roast pork knuckle and spuds. That's it. Pork and spuds. There's a lot to be learnt from that confidence and simplicity
What's the one thing you'll always order if you see it on a menu?
Chowder
It's your fantasy dinner party. Who is cooking for you and which 5 guests will join you at the table?
Honestly, 5 of the right people, a good pub barrel, pints and bacon fries, all just happily talking about food all night. I sometimes prefer talking about it with none of the ceremonies of actually eating it. Naturally, there will be chipper after the pints!
Visit Our Shop

Explore & Book
Food & Drink Experiences
Good Food Ireland® Picnic for Four – Co. Clare

What You'll Get The prelude to a great day out exploring the outdoors is having a tasty and satisfying picnic to enjoy on your travels. For families or small groups looking to explore the beauty of Co. Clare and enjoy some great local and homemade...

Mountain Lamb Farm Tour & Tasting on Achill Island – Co Mayo

What You'll Get Immerse yourself in the longstanding tradition of Blackfaced Mountain Sheep farming with an adventurous experience on Achill Island. The high hills and coastal splendour of Achill is home to this famous variety of sheep. You'll...

Unique Seafood Experience, Oyster Farm Tour & Tasting – Co Sligo

What You'll Get Enjoy a unique seafood experience when you tour a Sligo oyster farm with your guide Aisling. The experience offers an immersive guided tour and visits the working oyster farm on the shores of Sligo Bay, overlooked by the majestic...