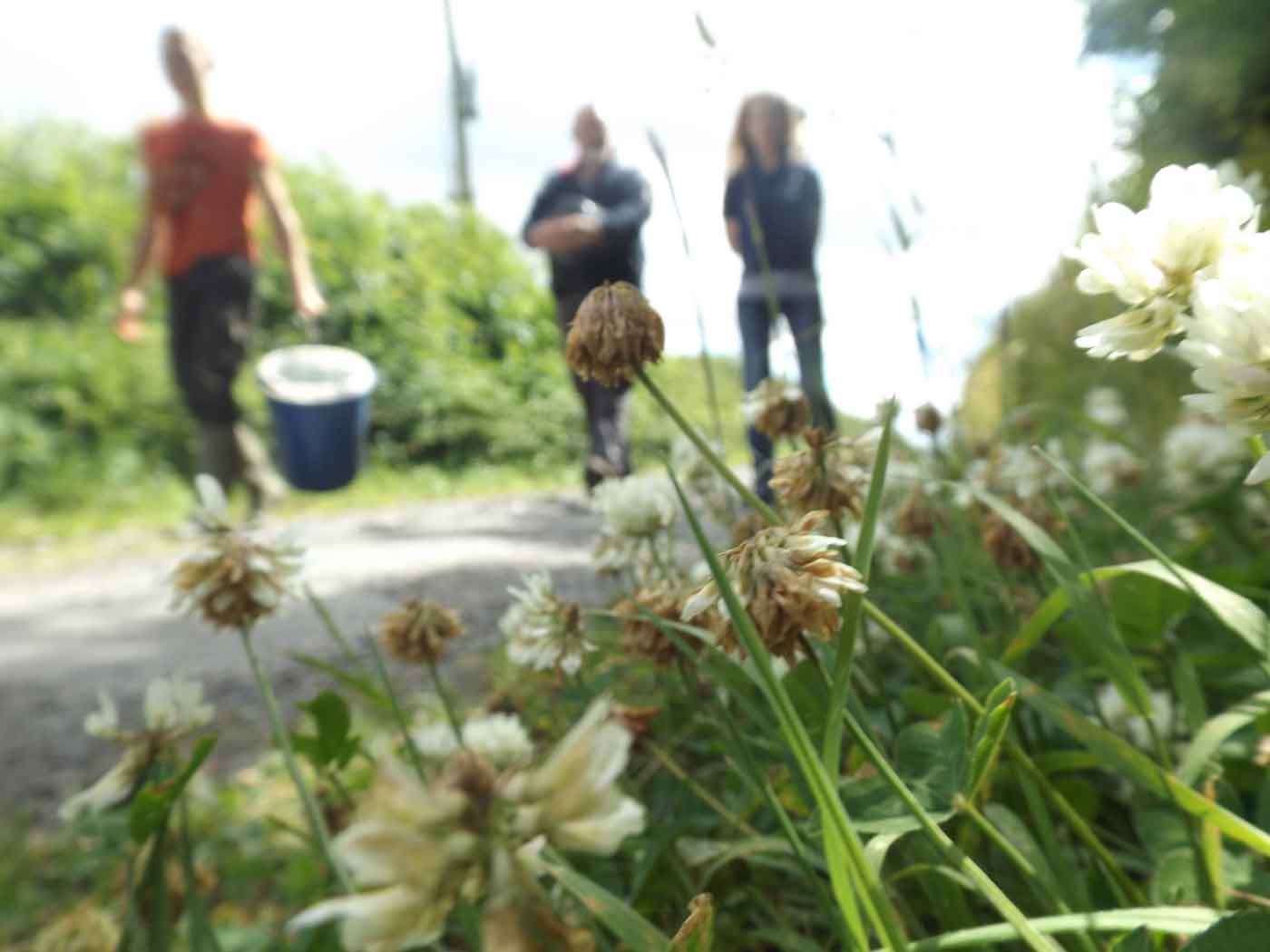 Wild Irish Foragers
From woodland to wetland, seashore to hedgerow, Melanie May delves into Ireland's foraging revival and the growing appeal of wild foods.
Hunter-Gatherer Culture Was Once A Way Of Life
"Foraging is a relatively new trend term for what was known as "picking" when I was a child," says Sharon Green of Wild Irish Foragers and Preservers.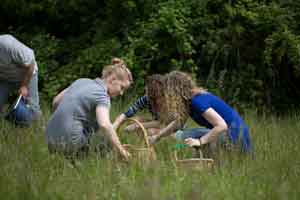 "It's exciting and creative," adds chef and restaurateur JP McMahon of Aniar restaurant and cookery school. "It definitely makes cooking more interesting."
Simon Williams, whose Woodruff restaurant is named after the sweet herb that grows wild in our woodlands, is also a fan of wild food harvesting, and the sense of reclaiming a food culture that has been slowly disappearing.
"There's no doubt that restaurants like NOMA and, closer to home, Aniar, have had a massive influence on turning us back towards local wild foods."
Williams mentions Nádúr Collective too, a business which offers guided wild food walks around County Wicklow. "Foraging is all about following our natural instinct, to gather our own foods."
While hunter-gatherer culture was once the way of life, modern society is far more accustomed to hunting in the supermarket aisles and greengrocers for neatly packaged and clearly labelled herbs, fruits and fungi.
The idea of leaving the security of the shop for the wilds of the woods can seem a little unnerving, especially if you don't know your allium from your elder.
But foraging is not as daunting as it seems. Despite its feral description, you don't need Bear Grylls' survival skills to scavenge for wild food.
From woodland to wetland, seashore to backdoor, edible plants, nuts and fruits flourish all around us. Part of the joy of foraging is that anyone can do it, no matter where you live.

You can forage all year round, too. Spring is when wild garlic thrives in shady woodlands. Summer herald's elderflower and marsh samphire.
Autumn brings an abundance of berries. In the winter, you'll find rosehip and pine nuts. Throughout the year nettles, dandelions, sweet violet and sorrel grow, and not forgetting seaweeds too.
You don't require any specialist equipment to get started either. All you need is a keen eye and a little knowledge to become familiar with edible (and non-edible) wild plants.
"Identifying wild foods is far easier than it might seem," Simon reassures me. "I would recommend taking a picture of the plant you want to identify.
A little bit of research can be so beneficial before you initially set out to collect your wild foods."
One of the best ways to learn is to go foraging with a local expert.
Plant identification requires the use of all of your senses, and this is where hands-on guidance is advantageous.
"Books are really good but the first time you go foraging it should be with an expert," advises Evan Doyle, founder of the Strawberry Tree, Ireland's first certified organic restaurant, at BrookLodge in Wicklow.
Learn Foraging From An Expert
"When foraging, you have to use all your senses. For example, with sheep sorrel, we know the shape, and although it has a similar shape to another plant that nobody would eat, once you see the leaf, and you taste the citrus from it, this is how you identify it."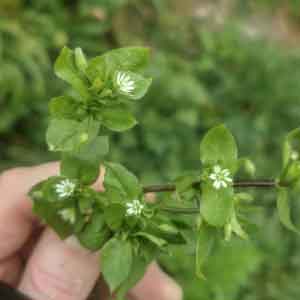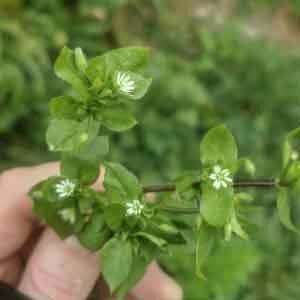 When he was a teenager, Evan was brought foraging in Connemara by local man Gerard King. "He blew my mind," he laughs, "by showing me so many wild plants.
I had come from Dublin and thought everything came from the supermarket. I couldn't believe that you could find food that you could eat along the hedgerows.
This changed my life completely. When foraging with an expert you are getting real-life, first-hand knowledge of the subject."
Evan runs a wild food masterclass in Macreddin Village, during which he takes participants through nine months of picking and preserving wild foods in Ireland, both visually and by tasting.
"We show different types of leaves commonly found in hedgerows all around us, as well as different types of berries and mushrooms."
Like Evan, JP also recommends seeking expert advice, especially when it comes to fungi. "I would always advise picking mushrooms with an expert, or bringing them to an expert for identification.
Even after 12 years at Aniar there are only a handful of mushrooms I know, the rest I stay away from."
Once you get the hang of it, the benefits of foraging extend far beyond financial savings. "It gets us out of the kitchen at BrookLodge and provides us with nature's original foods.
It brings us back to what our ancestors used to harvest," says Evan. This is echoed by JP who finds foraging connects us with past traditions.
In Dublin, Simon of Woodruff lauds the many benefits, which are not isolated to diet alone. "Eating from your local terrain is more beneficial for you and the environment. Also, foraging can give a boost to your mental health, as you're surrounded by the fresh clean air and views."
7 tips for first-time foragers
When harvesting wild foods, you must always remember that you only take a third, you then leave a third for the birds, and a third for next year's seeding.
Invest in The Wild Food Book written by Even Doyle and Biddy White Lennon.
Know the area you are picking from. Make sure it's not sprayed (with chemicals), not an animal loo and not near busy roads.
Never pick a plant's roots otherwise it won't have a chance to reproduce and you will not be able to pick the leaves and flowers in the future.
Bring a cotton bag or a basket. Plastic bags will sweat the wild produce and it will deteriorate much quicker.
Always harvest seaweed or sea herbs from a shoreline away from a populated area and know the tides have been clean for several weeks.
Hedgerows are plentiful in Ireland and can be scoured for crab apples, blackberries, elderflower, sloes and elderberries.

Explore & Book
Food & Drink Experiences
Luxury Overnight Stay and Afternoon Tea for Two at the Grand Central Hotel

What You'll Get Luxury overnight accommodation for 2 in the Grand Central Hotel Belfast, including afternoon tea in the Observatory – 'Irelands highest cocktail bar' Stay in a Deluxe Bedroom with views over the city, and enjoy a full Irish...

Wild Atlantic Distillery Tour & Tasting

What You'll Get Witness the magic of distilling with a visit to Wild Atlantic Distillery located in the north-west of Ireland. Brian and Jim, your hosts will give you a warm welcome with a complimentary drink waiting at your arrival. Following this,...