We are pleased to welcome Killeavy Castle Estate, Co. Armagh, The Pier House Restaurant Howth, Dublin, Butcher's Best, Co. Wexford, The Glenroyal Hotel, Co. Kildare, The Spinnaker Bar & Restaurant, Co. Waterford and Armagh Cider Company, Co. Armagh to the Good Food Ireland® family.
These new additions to our Approved Collection feature wonderful accommodation, hospitality and of course the very best of Irish food within their establishments.
Killeavy castle estate, co. armagh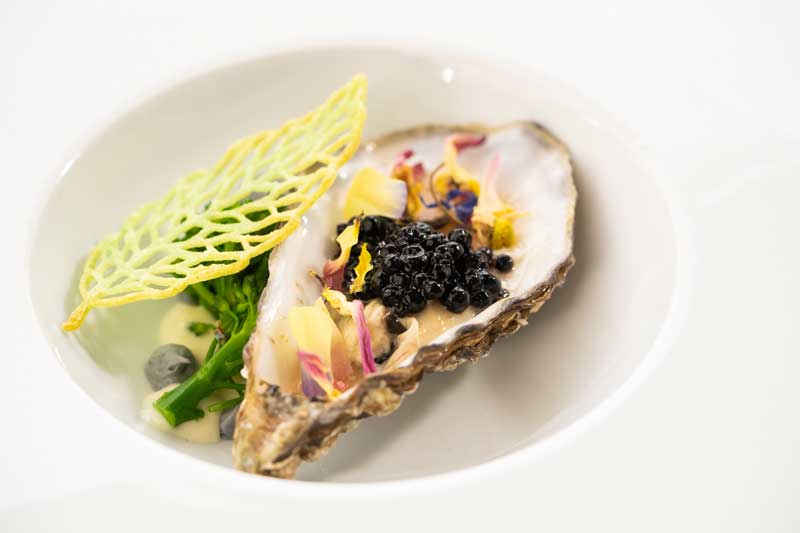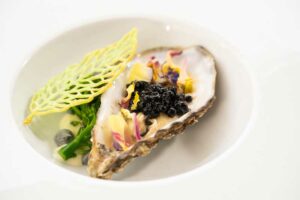 Located near Newry and only 1 hour from both Dublin and Belfast, Killeavy Castle Estate, is a sprawling 4 Star estate surrounded by green fields and woodland, that is the ideal location for a relaxing short break.
Food lovers will delight in the variety of dining spaces at Killeavy Castle Estate, these range from their fine dining restaurant to the Estate Bistro Bar and the charming weekend Wall Garden Café. An abundance of produce is sourced from their very own kitchen garden, while cattle and sheep are also reared on the estate. Other ingredients are sourced locally as a priority.
Rooms and suites are designed for maximum comfort and luxury, while the estate also features a Spa if you feel like winding down or if you want to brace the great outdoors, feel free to enjoy a trek across their numerous woodland walks and trails.
Read More
The pier house restaurant howth, dublin
Visiting the popular coastal town of Howth this August? Make sure to visit The Pier House Restaurant Howth, located on Howth's West Pier.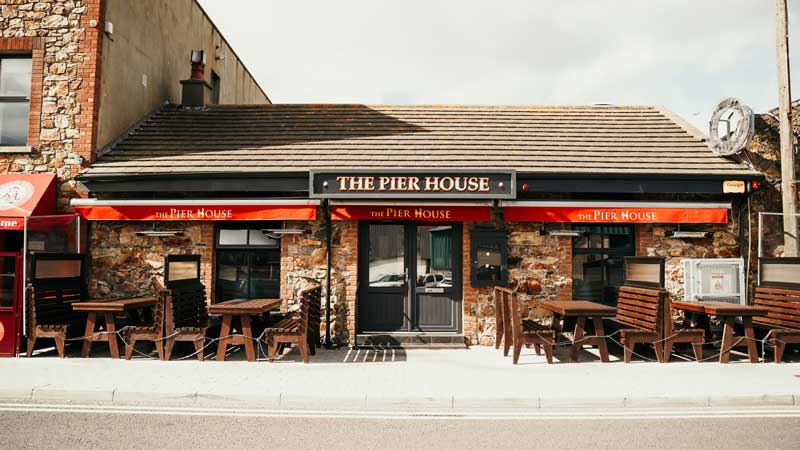 With its seaside location, The Pier House, has a bevvy of delicious locally sourced fish and seafood dishes to savour. A highlight would be their delicious Irish Oysters delivered fresh from Achill Island in Mayo.
Some menu options other than fish include dry-aged beef and corn-fed Irish chicken. The Pier House have a relationship with a local Howth-based butcher to supply their locally sourced Irish beef and chicken.
The vibe at The Pier House is so warm and welcoming. The team will happily guide you through the menu while you take in the amazing cocktail-making skills of the talented bar team!
Read More
Butcher's best, co. wexford 
This large modern-style butcher shop is conveniently located for shoppers with lots of free car parking directly outside the door of the shop. This business is owned and operated by career butcher Tomás Kinsella and his friendly and knowledgeable team. This year Tomás celebrates 20 years in business, having opened his shop in New Ross in January 2002.
Butcher's Best has a close relationship with local suppliers, ensuring customers get the very best quality local meats and poultry.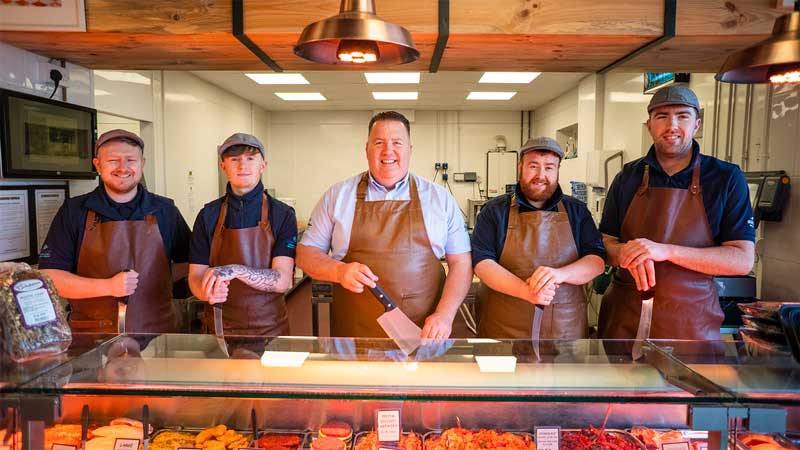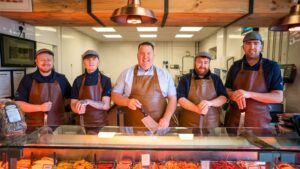 Owner Tomás works with a small group of local farms producing top-quality beef, lamb and pork which he and his dedicated team break down in his onsite butcher's shop kitchen.
Everything is made on-site including house recipe beef burgers and Italian style meatballs. The house-made sausages are a must-try including traditional breakfast & dinner sausages and speciality tomato & basil and black pudding & thyme. Butcher's Best also supplies a number of mouthwatering ready meals that are made from scratch on-site.
Read More
Glenroyal hotel, co. kildare
The Glenroyal Hotel is located in the historic University town of Maynooth Co Kildare and it's known far and wide for its wonderful hospitality and quality food and drink offering. With superb accommodation, a variety of dining options along with spa and leisure facilities, this hotel has everything you could need for a lovely short break.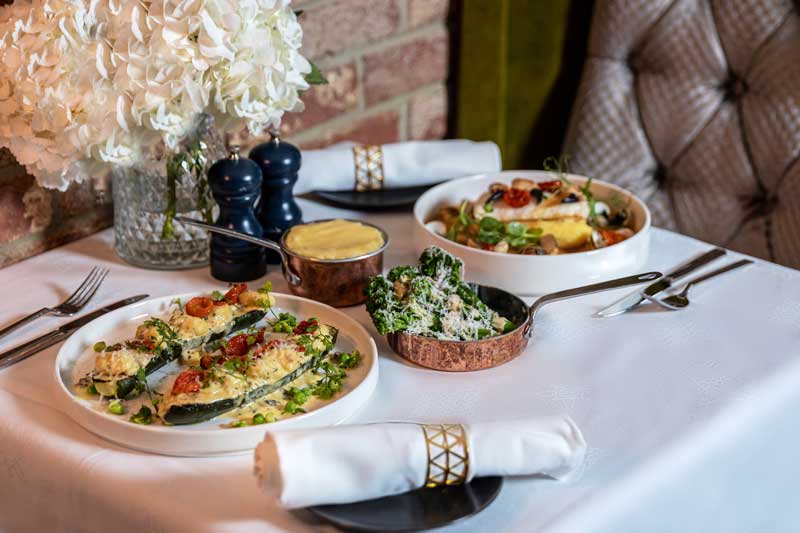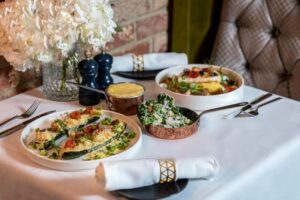 The Glenroyal offers visitors 3 different dining options: The Enclosure at Arkle Restaurant, The Arkle Bar offering a gastro menu and the Shoda Market Café. All three dining spaces provide wonderful hospitality and an exciting food & drink offering, which places local ingredients front and centre. You'll find plenty of choice for all dietary requirements.
The rooms at the Glenroyal are spacious and centred around you enjoying a relaxing and restful night's sleep.
Lovely accommodation is complemented by the fabulous Noa Spa along with a gym and swimming pool if you feel like making the most of your stay. The Glenroyal Hotel ticks all the boxes for a great midweek or weekend getaway!
Read More
The spinnaker bar & restaurant, co. waterford 
The Spinnaker Bar & Restaurant is a standout dining spot full of atmosphere in the beautiful coastal village of Dunmore East, Co. Waterford. Owner Niall Edmondson, building on his vast hospitality experience has cultivated a fun and casual dining offering that is all about local flavours.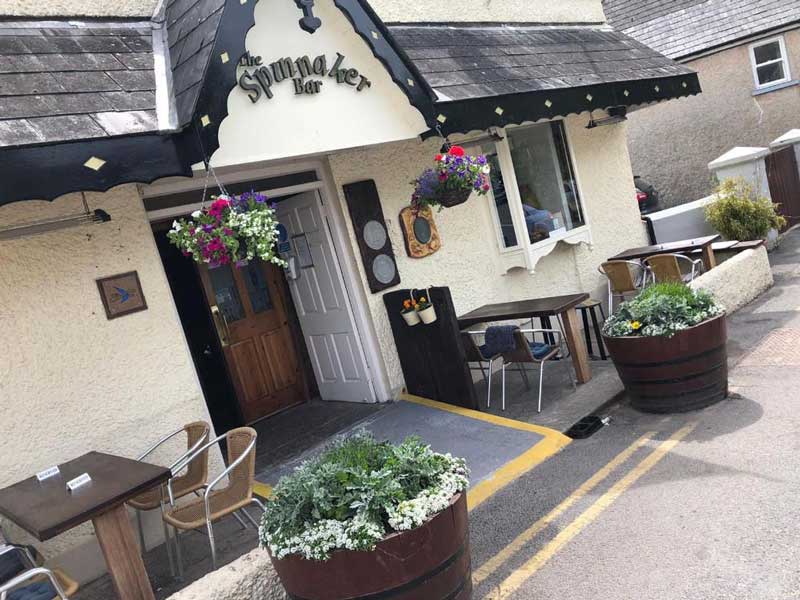 Visitors have a choice of dining indoors along with a large outdoor space that can't be beaten when the sun is shining. With being located by the sea of course you'll find a tantalising selection of tasty seafood dishes including The Spinnaker's famous Seafood Pie which features smoked haddock, salmon, hake, prawns and mussels topped with herb mashed potatoes and glazed with cheese. You'll also find a lovely selection of meat and poultry dishes, with these ingredients sourced from a local butcher.
Live music is also part of the attraction of The Spinnaker. With a pint, delicious food and the sun shining, there's no place we'd rather be!
Read More
Armagh cider company, co armagh 
The Troughton family has been growing apples for five generations and are experts in creating the perfect apples for their range of amazing, juices, ciders and apple cider vinegar. Their base at Ballinteggart House just outside Portadown is home to their apple orchard along with the facilities for juicing and bottling on site.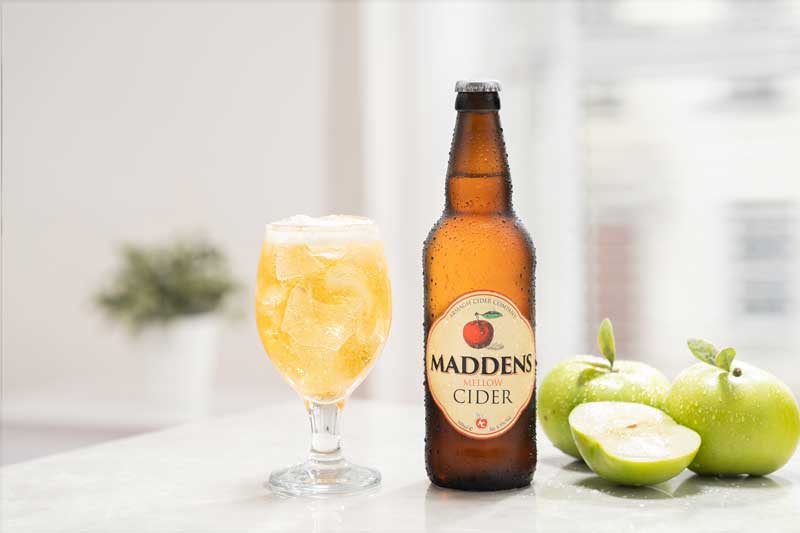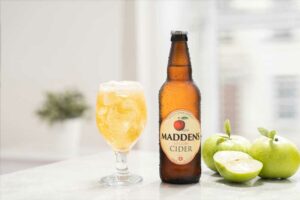 To visit the farm during the height of the apple blossom is a memorable experience. Witness the rolling countryside of Co Armagh in a sea of fantastical pink, white and red apple blossom.
In recent years the Troughtons have expanded their amazing range to include a selection of flavoured Tonic Water and Soda Water under the name Troughtons Premium.
You'll find both ranges of products in independent food shops, retailers and off licences across the island of Ireland.
Read More