NOW CLOSED WIN Good Food Ireland Experience at Burren Smokehouse
---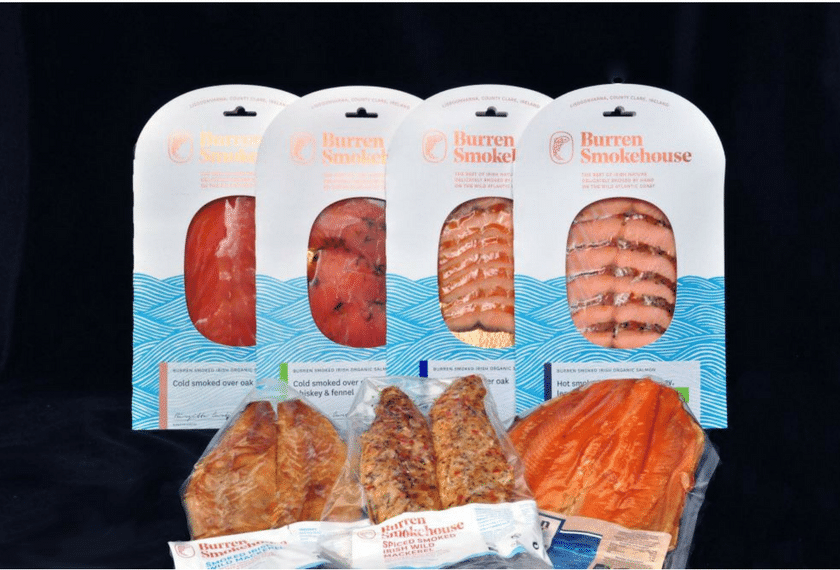 WIN Burren Smokehouse Taste Experience Selection with Good Food Ireland
Burren Smokehouse is well known around Ireland and the wider world for their top-quality Award Winning Smoked products. We are giving one lucky winner a Selection of Burren Smokehouses' most popular products and just in time to enjoy for Christmas!
Burren Smokehouse, located in the wilds of West Clare, was set up in by husband and wife team Birgitta and Peter Curtin in 1989. Since the founding the much-loved food company has grown leaps and bounds and now includes an interactive visitor experience in which eager foodies can come and learn all about the smoking techniques that go into producing such delicious award winning products. Burren Smokehouses' success is no surprise considering their top quality sourcing. The smokehouse produces superb smoked salmon, trout and locally caught mackerel. Burren Smokehouse Organic Smoked Irish Salmon comes from Clare Island in Co. Mayo and from the southwestern peninsulas of County Kerry.
One of the Curtin's unique creations is tender and succulent Hot Smoked Salmon with honey, lemon and dill or pepper, infused with delicate oaky flavour. This creation features flakes of seaweed on cold smoked salmon. These are unique marinades that are bursting with delicious flavour and need to be sampled.
Would love the chance to win this Selection and enjoy it over Christmas? Make sure to answer the question below (Top tip the answer can be found in Burren Smokehouses' profile page here)