NOW CLOSED WIN Good Food Ireland Experience at Dublin Cookery School
---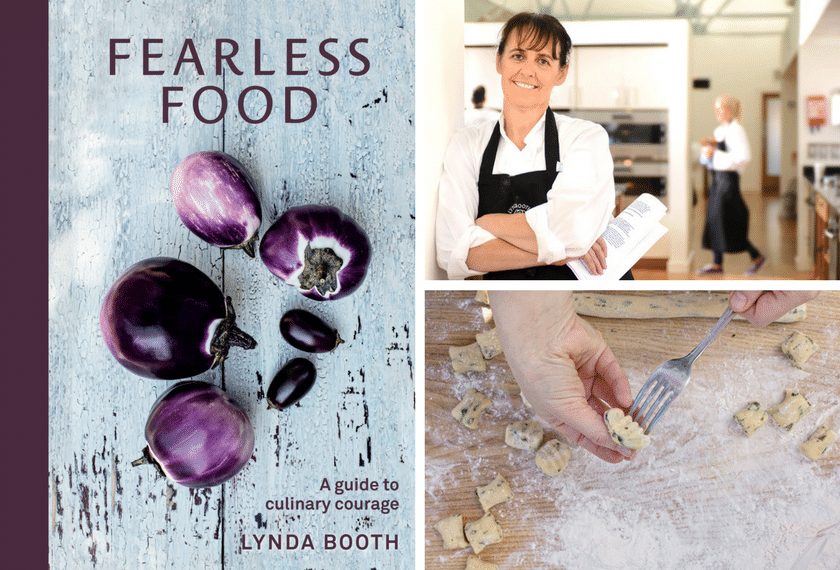 Win a copy of Lynda Booth's brand new cookery book 'Fearless Food' along with a one day cookery course at her award-winning Dublin Cookery School.
Over the years of developing a successful food business along with extensive working experience in some of the world's top restaurants and hotels, Lynda Booth of Dublin Cookery School, is a fountain of knowledge in all things food related. This invaluable knowledge culminates in her latest cookbook 'Fearless Food'.
'Fearless Food' is all about inspiring confidence in the kitchen. Lynda's innate sense of inspiring confidence in her students translates very well to the written word and to those aspiring to improve their cooking skills from home. It's bursting with fresh ideas, outstanding photography and her very own chatty style. Cook your way through its accessible recipes and you will develop the confidence to improvise effortlessly and cook fearlessly. The ability to interchange ingredients or to transform a dish from the ordinary to the extraordinary is built on the principles that Lynda smuggles in effortlessly.
Delve into delicious pasta dishes, grasp how to use fresh spices and you can improvise with a whole range of curries. Be confident with fish and meat while also learning to liven up your favourite veggies. Skills learned from this cookbook will stand to you as you develop and hone your cookery skills in the future.
Located in the heart of Dublin City, Dublin Cookery School over the last decade has offered eager students a way to experience and work with food in a relaxed and stimulating setting. The cookery school is headed up by award winning cookery teacher Lynda Booth whose passion and love of food does not go unnoticed by those who attend her school. The school offers a wide range of courses, from Saturday one-day courses, to longer three-month certified courses and everything in-between. There is a wide variety for those who just want to dip their toes into quickly learning new cookery techniques or for those who want to follow their love of food into a possible career. All skill levels are well catered for at this institution.
To celebrate the launch of 'Fearless Food', we're giving a couple of copies of Lynda's new book away along with a voucher so the two lucky winners can enjoy a one-day cookery course at her award-winning school.
Want to get the chance to win this fabulous prize? All you need to do is fill out the form and answer the question attached. (Top Tip the answer can be found in Dublin Cookery School's Good Food Ireland's Profile page here.)