NOW CLOSED WIN A Hamper Full of Summer Fruits from Greens Berry Farm with Good Food Ireland
---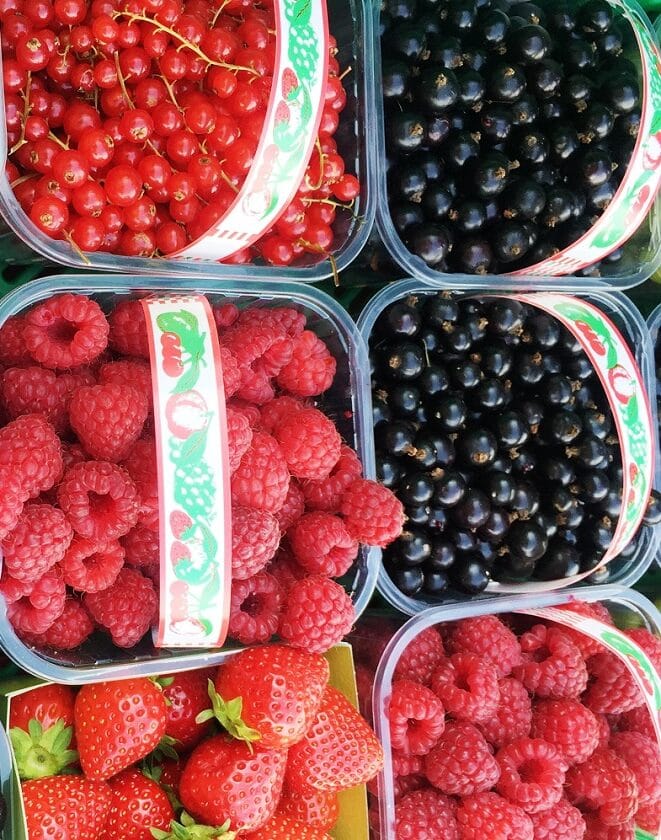 It's summer time and the fruits are plenty! We're celebrating this season of growth with a chance for you to win a hamper full of summer berries bursting with flavour!
We've reached the height of summer and at this time of year we can really dig into a wide variety of seasonal fruits and veggies. As many of us know, the summer months mean the return of some of our favourite fruits including strawberries, raspberries, gooseberries and blackcurrants. We eagerly put a punnet or two in our weekly shopping trolley which are later used to help create our favourite summer tarts, yummy meringues or even in a simple bowl of ice cream. Just delightful!
We in Good Food Ireland are all for summer goodness and are giving you the chance to win a hamper packed full of delicious berries and pots of homemade jam. Sounds brilliant doesn't it?
These wonderful punnets of tasty fruit are being provided by Greens Berry Farm in Co. Wexford. Under the operation of John Greene, a seasoned berry farmer, Greens Berry Farm is a spralling farm in the sunny south east, located in optimal conditions to grow the perfect summer fruits! A wide variety of fruit is grown here including, blackberries, raspberries and of course everyone's favourite, strawberries. You'll be delighted to know that the farm also sells their very popular new season potatoes. Not only can you purchase fresh produce during the summer but John and his team also make the most delicious pots of jam from their summer bounty! A perfect addition to a homemade swissroll, cake or a simple morning slice of toast. Yum!
We are providing one lucky winner with a hamper packed full of goodies from Greens Berry Farm.
So if you're one of the many lovers of summer berries make sure to answer the question below to enter our competition (Top Tip, the answer can be found in Greens Berry Farm's profile page here)