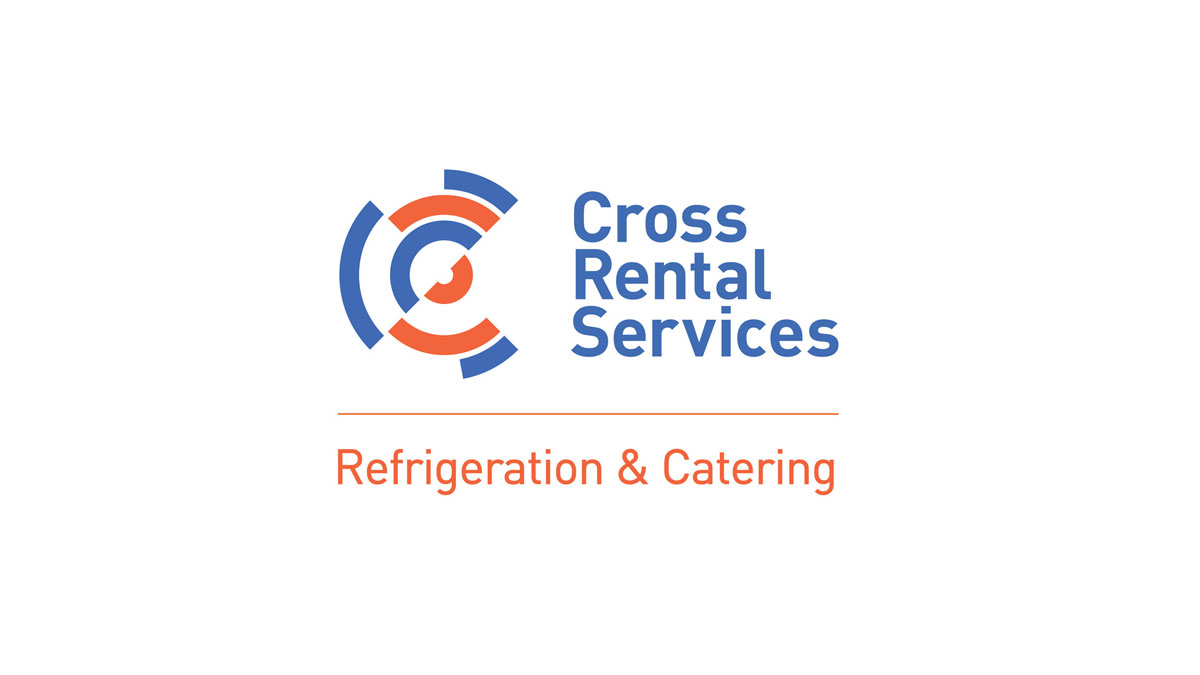 Cross Rental Services – Refrigeration & Catering is a specialist equipment rental company with operations across Ireland and the UK, supplying world-class refrigeration & catering equipment on long- and short-term hire contracts.
As Ireland's leading specialist rental equipment company, we are at the forefront of the HORECA and Retail industries. With over 40 years in commercial refrigeration, a cornerstone of our business, we understand the demands owning commercial equipment puts on your business.
We offer a one-stop shop for all your refrigeration & catering needs – we eliminate the need for large capital expenditure and our 'Equipment as a Service' business model delivers complete certainty of cost, absolute flexibility, and total peace of mind for service after installation.
With our holistic approach to equipment rental, you will be able to get everything you require under one contract at a fixed price. Our hire solutions are tailored to your exact individual business needs.
What sets us apart? Along with a strong background in engineering, we pride ourselves on our specialist knowledge, expert experience, and broad product range and always looking for the best solution/technology on the market – or coming to market.
Our team have a combined refrigeration engineering & catering equipment knowledge spanning over 100 years – this means you as the client are getting specialised knowledge with every unit you select. Our team will do a thorough site visit to review your requirements and can then provide you with a tailored plan specific to your business needs.
Carrying an extensive range, of refrigeration and catering equipment for both short (events & exhibitions, in-store promotion, etc.) and long-term rental – we can supply a wide range of equipment for the retail, hospitality, commercial kitchen, and display purposes including production ovens, bakery ovens, hi-speed ovens, serve overs, cold-rooms, ice machines, coffee machines, freezers, dairy walls, cake display, meat display, cheese display, etc. for a host of differing business needs, within the public and private sector.
Our in-store promotional branded refrigeration units are a cost-effective marketing opportunity for food producers to showcase their products and many of our customers have reported a better than average return on investment, driving volume and sales through dedicated, branded in-store promotion refrigeration.
On the events side, we support businesses on the nationwide events calendar each year. We attend and rent equipment for many retail, catering, trade events & exhibitions, in Ireland, UK & internationally. Our team are always on hand throughout these events should the customer require our services, so they can focus on marketing and selling their products.
We are part of the Cross Rental Services Group of businesses which includes Cross Hire Services (HVAC IRL), Cross Rental (HVAC UK), All Season's Hire (HVAC UK), Acclimatise (Marquee & Event Hire Temp Control) and our office coffee bean-to-cup solution Strive Coffee & Co (IRL). So, in addition to refrigeration and catering, we also hire Boilers, Chillers, Air Conditioning, Air purifiers, indoor and outdoor heaters, dehumidifiers and cold rooms for any seasonal or emergency situation. Our in-house technical team calculate all your requirements and delivers a fully installed solution.
We are delighted to have been selected by Good Food Ireland as a key partner and look forward to working with you the members & growing this relationship over the coming years. If you have an idea to drive sales or want to increase the marketing of your product, our team would be happy to help you develop these ideas and share our industry knowledge to maximise your product's potential.
Please visit our website for more information and feel free to reach out to our team.
Visit Website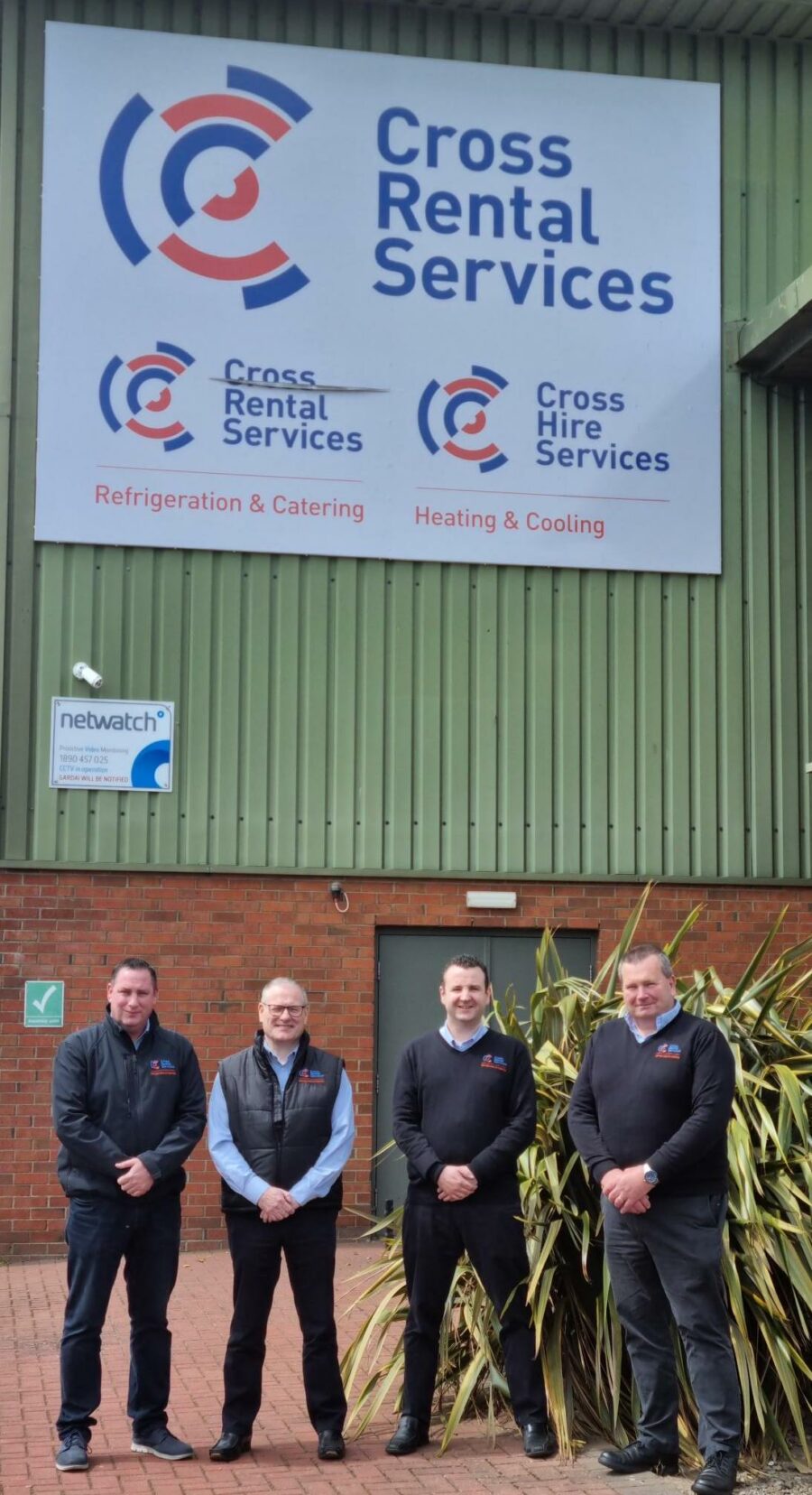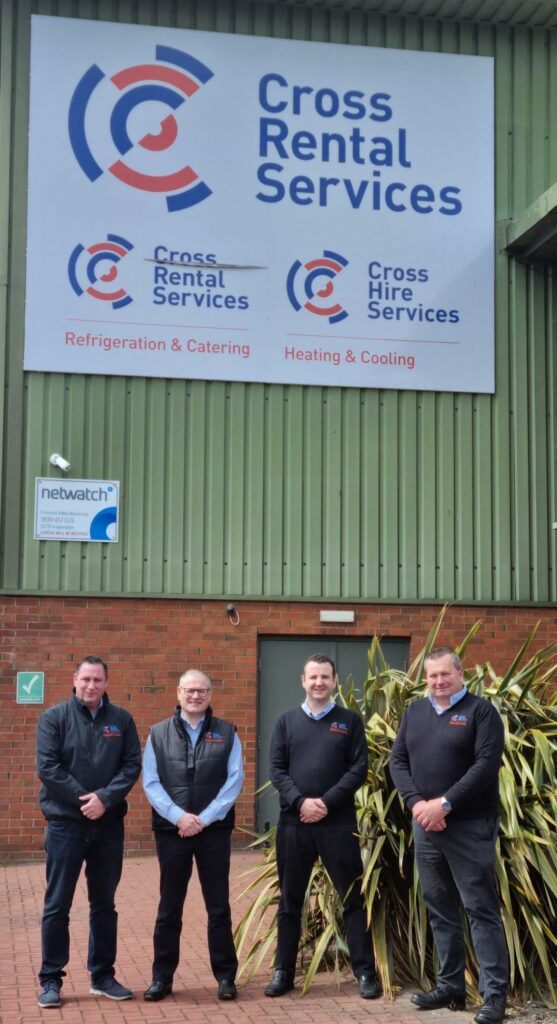 Left to Right (facing image): Clive Nolan, Technical Sales and Operations Manager; Paul Casey, Regional Sales Manager; Terry O'Dwyer, Sales Director; and, Shane Ryan, Business Development Manager.
Testimonial
ABOUT MASH DIRECT
Mash Direct is a grower and producer of award-winning vegetable side dishes. They pride themselves on making their traditional family vegetable recipes into convenient and healthy dishes for their customers.
TESTIMONIAL
"Our goal was to raise our brand awareness nationally, we knew we needed to be in a lot more stores and be much more visible to the consumer, to achieve this.
Having gone out to the market for a solution that would work for us, Cross Rental Services – Refrigeration & Catering offered us the easiest and best solution available. They offered us both short- and long-term rental options with national distribution. They took care of the unit branding and POS on the spider fridges. They made sure that all the promotional branded fridges were delivered to all the stores nationally in time for the campaign kick-off. We also had peace of mind as their team took care of all the branding, logistics, maintenance and servicing – we literally just had to stock the fridges!
In every encounter with Cross Rental Services, we have found them to be extremely helpful, friendly and professional. They provided clarity and assurances throughout the process – no task was too big or too small.
Our campaign was extremely successful and we were delighted with the results, and increase in sales from having branded grab-and-go spider fridges front and centre in leading retail outlets throughout Ireland. Cross Rental Services – Refrigeration & Catering were instrumental in helping us achieve this outcome."
Colin Gurhy
National Account Manager
Contact Us:
Terry O'Dwyer – Sales Director, Ireland [email protected]
Jennifer Doherty – Ireland & UK Events and Promotional Sales Manager [email protected]
IRL 086 1035307
UK 07712 306957
Social Media: