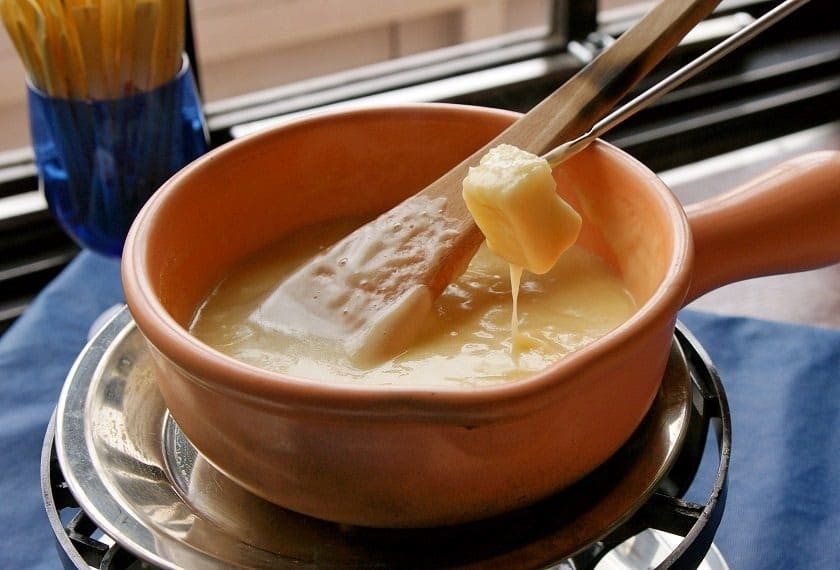 Ingredients
2 tablespoons white wine
2 small cloves of garlic, crushed
2 teasp. Ballymaloe Tomato Relish or any tomato chutney
2 teasp. freshly chopped parsley
6 ozs (170g) grated mature Cheddar cheese
Crusty white bread for dipping
Method
Put the white wine and the rest of the ingredients into a small saucepan or fondue pot and stir.
Just before serving put over a low heat until the cheese melts and begins to bubble.
Put the pot over the fondue stove and serve immediately with fresh crusty French bread or cubes of ordinary white bread crisped up in a hot oven.

You may also like
New Season Irish Carrot Cake

International Guest Chef Fred Cordonnier. Recipe baked by Aisling Boggan from team Good Food Ireland.