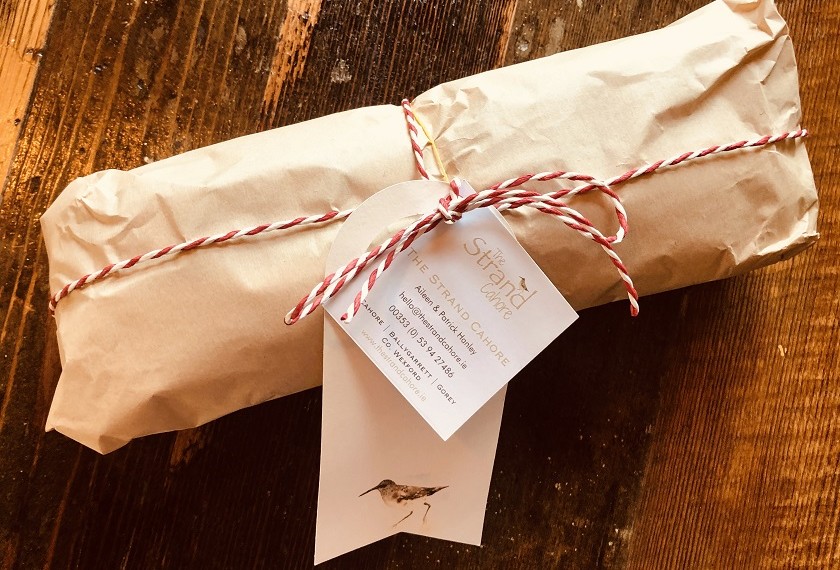 Ingredients
1000g Howards Extra Course Flour
10g Salt
10g Bread Soda
20g Soft Demerara Sugar
1000ml Whole Milk
50ml Red Wine Vinegar
50ml Olive Oil
Method
In a large bowl, mix all the dry ingredients. In a separate Mason Batter Bowl (a bowl with a spout) mix all of your wet ingredients.
Make a well in the centre of your dry ingredients bowl and pour in the wet. Bring together with a wooden spoon.
Make sure that there are no dry ingredients or lumps remaining.
Grease with unsalted butter 2 loaf tins (2lb loaf tins are ideal) and pour in your mixture.
Place in a 180° pre-heated oven for 1 hour.

You may also like
New Season Irish Carrot Cake

International Guest Chef Fred Cordonnier. Recipe baked by Aisling Boggan from team Good Food Ireland.