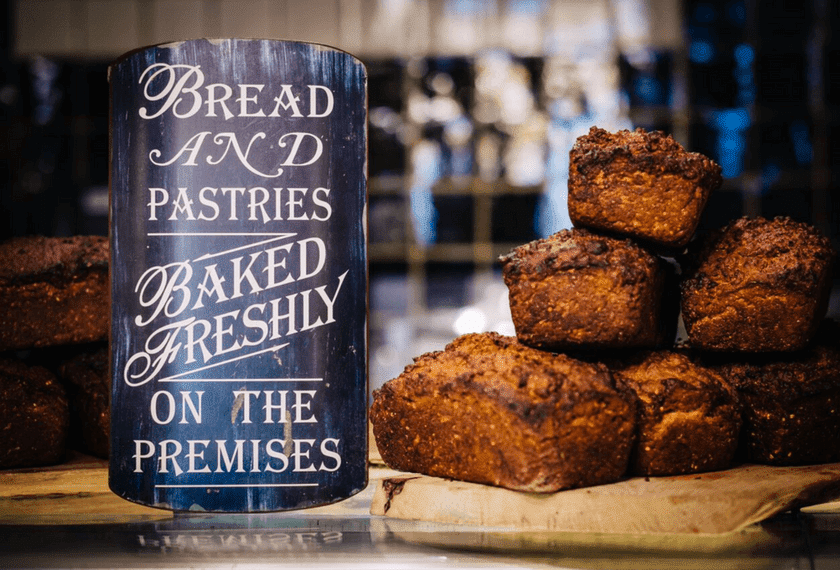 Ingredients
250g wholemeal flour, coarsely ground
125g white flour
60g wheat bran
70g pinhead oatmeal
2 tsp baking soda, sieved
Pinch of salt
2 tbsp honey
600ml buttermilk
Method
Mix dry ingredients and aerate. Add the honey to the buttermilk and mix. Make a well in the centre of the flour and add most of the buttermilk. Mix quickly until just moistened, adding buttermilk as needed for a wet consistency. Turn dough onto a floured board and round it up gently, making it two inches thick.
Place on a greased baking sheet and cut a half-inch-deep cross into the top. Bake at 180°C for 60 minutes, turning the bread over for the last 10 minutes. Tap on the bottom: a hollow sound means it's done. Cool on a wire rack covered with a damp tea towel.

You may also like
Realt na Mara Oysters with Mignonette Sauce

Realt na Mara Shellfish was founded in 2015 by Micheál Sugrue and Emmet Casey. From their farm just outside of Killorglin Micheál and Emmet produce a range of high quality Irish Mussels and Irish Oysters. The unique environment lends itself to the...

Realt na Mara Steamed Mussels with White Wine Sauce

Founded in 2015 by Micheál Sugrue and Emmet Casey, Realt na Mara Shellfish produces a delicious range of Cromane Irish Oysters and Cromane Irish Mussels. Nutrients, taste and texture from the MacGillycuddy Reeks and the local Laune, Caragh and Maine...