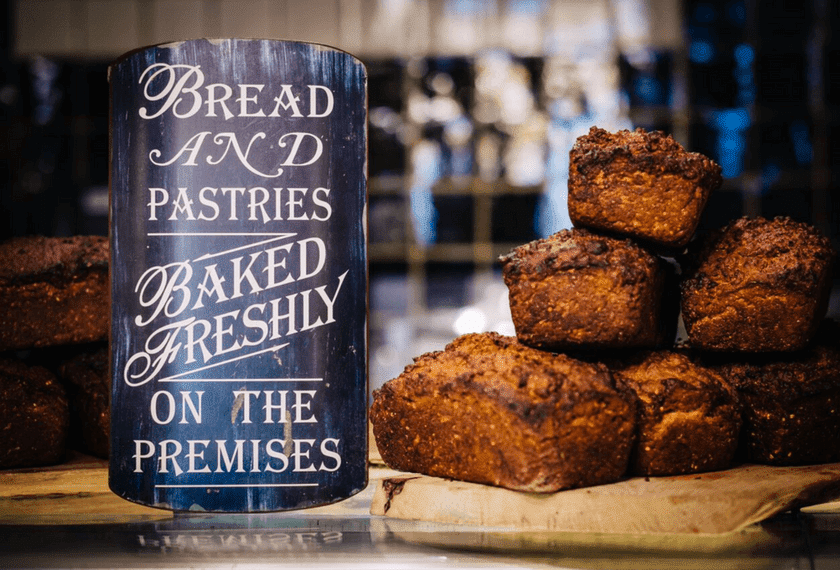 Ingredients
250g wholemeal flour, coarsely ground
125g white flour
60g wheat bran
70g pinhead oatmeal
2 tsp baking soda, sieved
Pinch of salt
2 tbsp honey
600ml buttermilk
Method
Mix dry ingredients and aerate. Add the honey to the buttermilk and mix. Make a well in the centre of the flour and add most of the buttermilk. Mix quickly until just moistened, adding buttermilk as needed for a wet consistency. Turn dough onto a floured board and round it up gently, making it two inches thick.
Place on a greased baking sheet and cut a half-inch-deep cross into the top. Bake at 180°C for 60 minutes, turning the bread over for the last 10 minutes. Tap on the bottom: a hollow sound means it's done. Cool on a wire rack covered with a damp tea towel.

You may also like
Simnel Cake

Ballymaloe House is home to the cooking dynasty of the Allen family, so you know you are in for a gastronomic treat when you dine here. This elegant country house has all the elements you will need to enjoy a relaxing full of great hospitality and of...

Traditional Roast Beef Dinner

The suburbs of Cork City are home to a little secret. Located near Douglas, just a short drive from the centre of the Rebel City, Maryborough Hotel and Spa is set in a private estate of mature grounds and gardens. You can sense the 300 years of history...