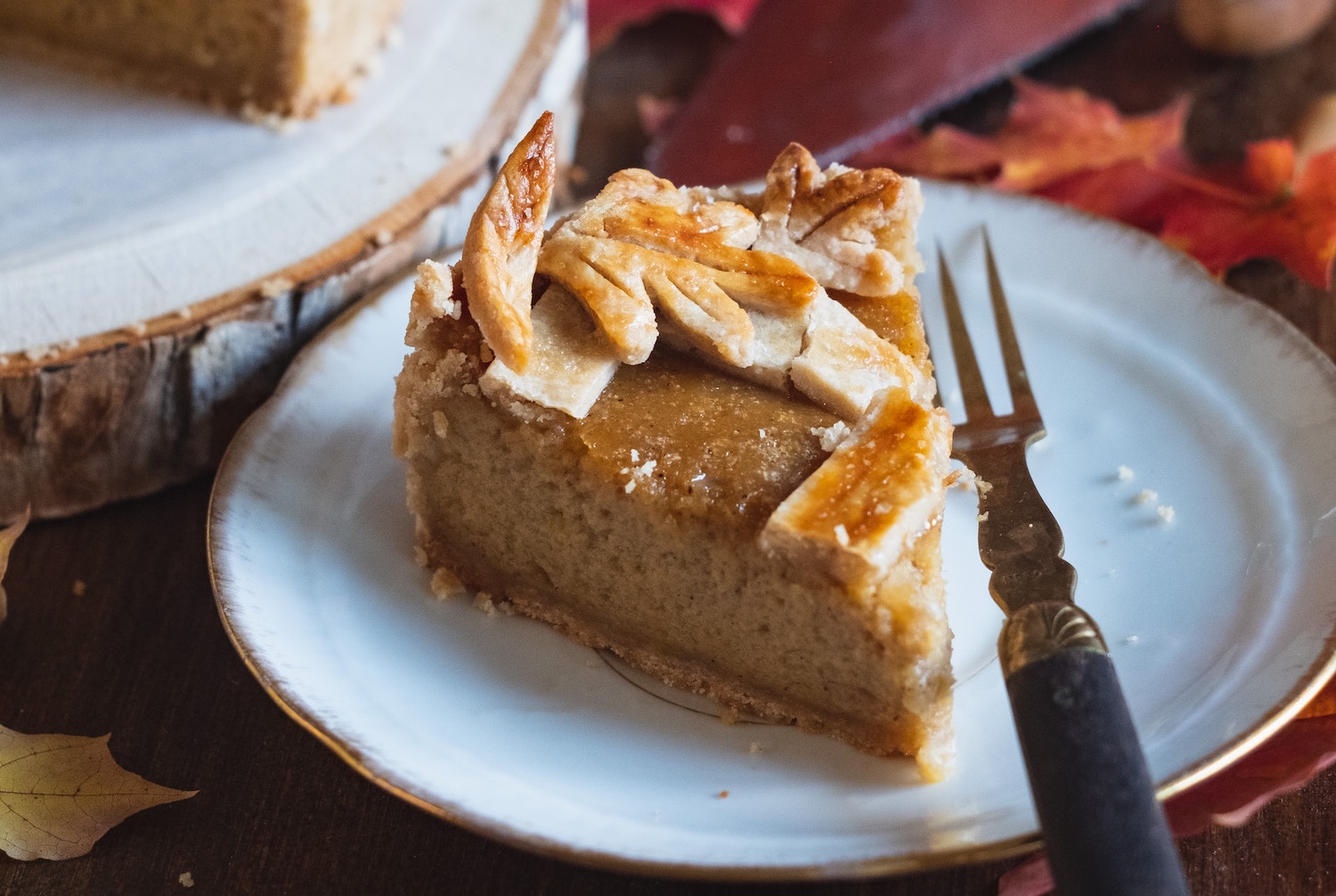 Ingredients
Ingredients for the pie filling:
2 eggs
235grms fresh cream
400grms pumpkin puree
165grms muscovado sugar
1 tsp cinnamon
1/2 tsp each grated orange zest,
salt,
all-spice,
cloves,
ginger and nutmeg
For the Pastry:
This recipe makes two portions. You can freeze one and the hard work is done for next time!
9" flan dish.
250grms white flour
1 teaspoon salt
1 teaspoon sugar
230grms unsalted butter,
chilled and cut into small pieces
60-120mls of iced water
Chantilly Whipped Cream:
235mls fresh cream
2-3  tablespoons icing sugar
1/2 teaspoon vanilla extract,
vanilla powder or vanilla paste

Method
Recipe from The Tasty Tart Cookery School
Preheat oven to 220°C, 425°F, Gas Mark 7
To make the custard/pie filling:
Start by cutting the pumpkin in half and clean out the seeds. Once clean, cut the pumpkin into small pieces. Place on a baking sheet and bake in the oven for 30-45 minutes, or until soft. Let cool, then remove flesh from skin and puree or mash the flesh with the back of a fork. Leave the pulp in a fine-meshed sieve for a minimum of 2 hours or leave overnight over a bowl to allow excess water to extract itself.
Meanwhile, make the pastry.
For the Pastry:
Directions
In a bowl combine flour, salt, and sugar. Add butter, and quickly process by crumbling the butter into the flour with your fingertips until the mixture resembles coarse breadcrumbs. Stir in water, a tablespoon at a time, until the mixture forms a ball. Wrap in clingfilm and refrigerate for at least 1 hour or overnight.
Once the puree is ready, mix all ingredients together until the mixture is smooth. Roll out pastry and place in a 9″ pie dish. Crimp the edges between your fingers. Place the custard inside the pastry. Bake at 230°C,450°F, Gas Mark 8 for 15 minutes; reduce heat to 180°C,350°F, Gas Mark 4 for 25 minutes more or until the tip of a sharp knife inserted comes out clean. Let cool for at least 10 minutes before serving.
Serve with Chantilly whipped cream.
Chantilly Whipped Cream:
Whisk the cream, sugar, and vanilla in a large bowl until soft peaks form. The cream should hold its shape but still be satiny in appearance.
Visit Our Shop

You may also like
Realt Na Mara Oysters With Burren Smoked Irish Salmon Purée

This delicious recipe is from Burren Smokehouse a highly acclaimed, award-winning traditional smokehouse located in the Clare village of Lisdoonvarna, close to the Cliffs of Moher.

Spinach & Irish Greek Style Cheese Rolls

This delicious recipe if from McCormack Family Farm, a Father and Sons team with a taste for excellence and passion for produce has excelled in creating a range of products that is both innovative and commercial in nature.