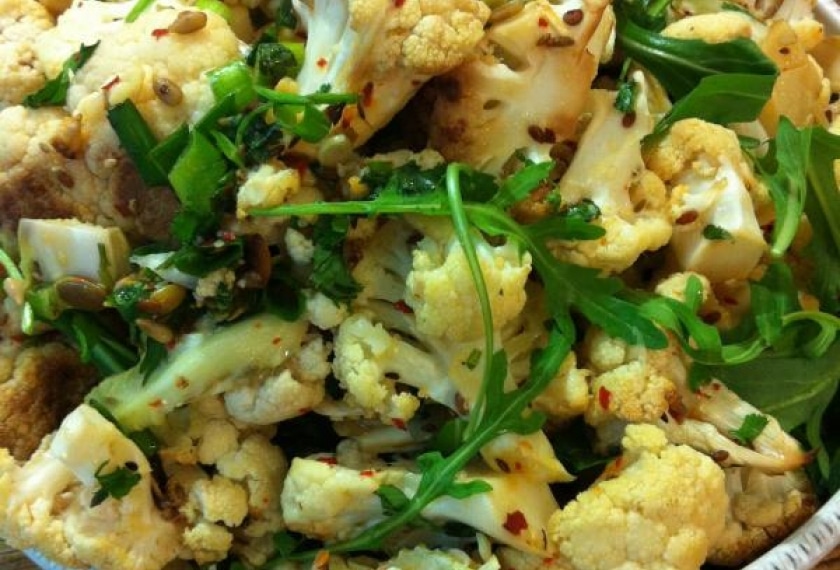 Ingredients
2 heads cauliflower – cut into florets
Glug of olive oil
teaspoon dried chilli flakes
Tablespoon of cumin seeds and mustard seeds – crushed
Mix of seeds – pumpkin, sunflower, sesame
Juice of 2 limes
4 scallions
Sliced Bunch of coriander – chopped
Plenty of salt and pepper to taste
Method
Preheat oven to 200° C. Put tray into oven with olive oil. Blanch the cauliflower in boiling water for 1 minute. Drain and let dry. Toss the Cauliflower in the hot oil, add the dried chilli seeds and crushed spices and sprinkle with salt and pepper. Remove from oven after about 20 minutes. Cauliflower should be turning gold and crisping at edges. Add the lime juice, scallions and coriander and season generously. Best served immediately…..but also great from the fridge.

You may also like
New Season Irish Carrot Cake

International Guest Chef Fred Cordonnier. Recipe baked by Aisling Boggan from team Good Food Ireland.