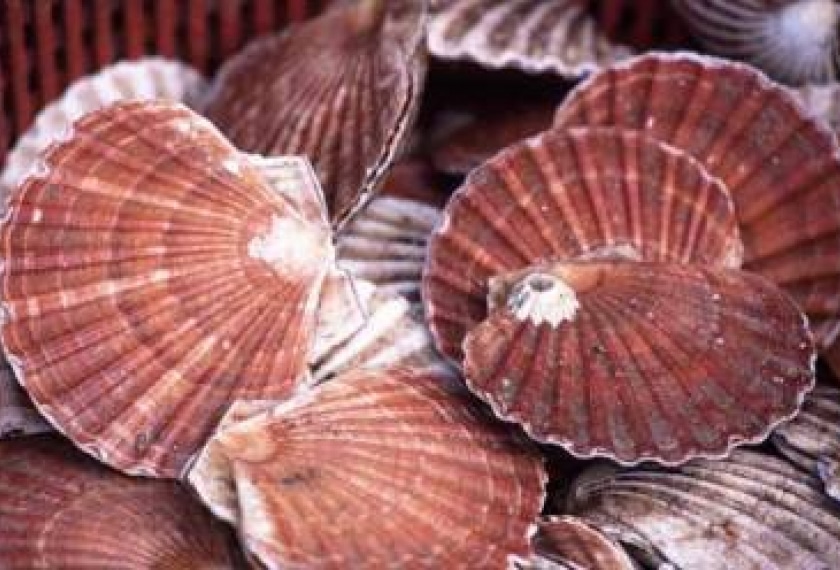 Ingredients
10 each King Scallops
1 head chicory
10ml lemon juice
10ml hazelnut oil
5g castor sugar
10g butter
truffle dressing
2 tblsp white truffle oil
1 ½ tbsp extra virgin olive oil
1 tblsp champagne wine vinegar
0.25 tsp lemon juice
to taste sea salt
to taste black pepper
chopped chives
Method
Heat a non-stick pan with a little oil and cook scallops for one minute on both sides (depending on size). Set aside to rest. Julienne (thin strips of chicory): cut the chicory into thin strips. Mix with the lemon and hazelnut oil and sugar. Heat gently in a pan.
Truffle Dressing – whisk the truffle oil, olive oil, Champagne wine vinegar, lemon juice, sea salt and black pepper and set aside.
Assembly: Drizzle the plate with the truffle dressing, arrange the chicory in the centre of the plate, then arrange the scallops on top of the chicory.

You may also like
Simnel Cake

Ballymaloe House is home to the cooking dynasty of the Allen family, so you know you are in for a gastronomic treat when you dine here. This elegant country house has all the elements you will need to enjoy a relaxing full of great hospitality and of...

Traditional Roast Beef Dinner

The suburbs of Cork City are home to a little secret. Located near Douglas, just a short drive from the centre of the Rebel City, Maryborough Hotel and Spa is set in a private estate of mature grounds and gardens. You can sense the 300 years of history...