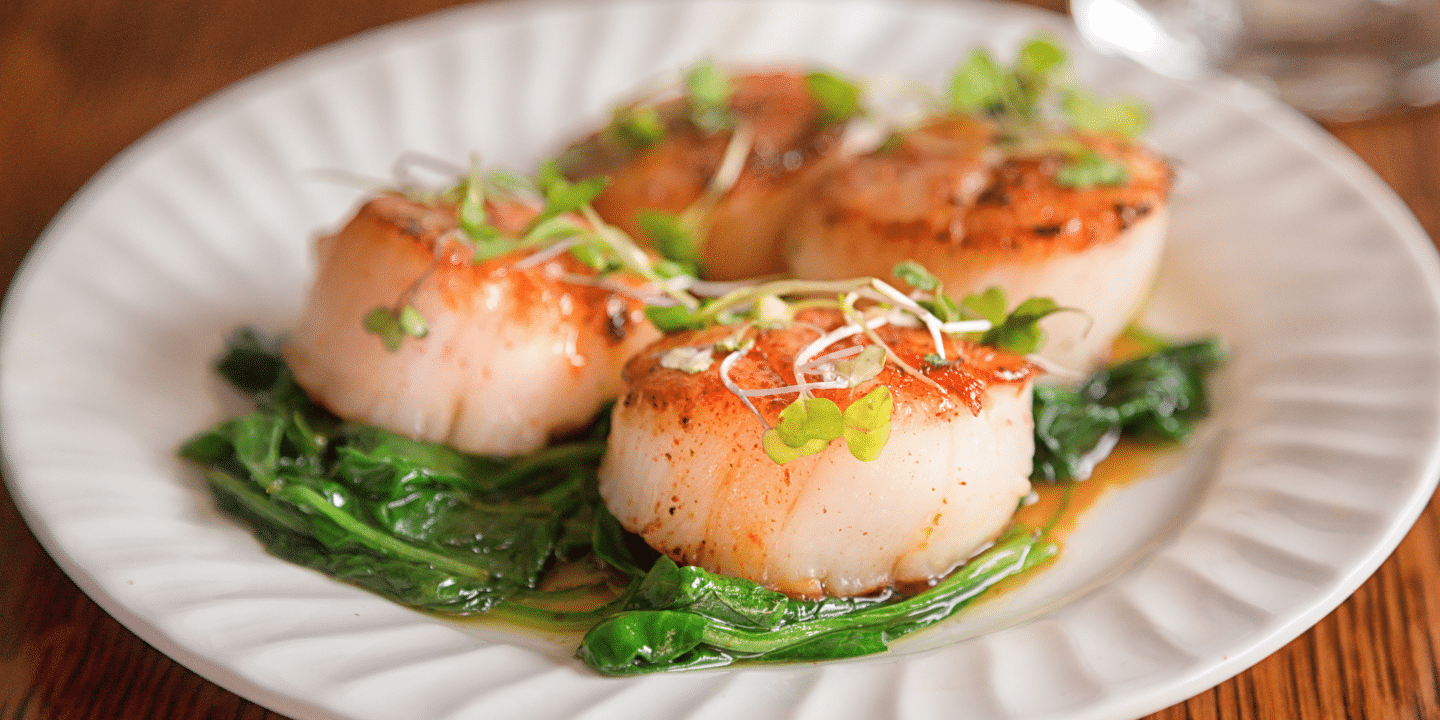 Ingredients
10 each King Scallops
1 head chicory
10ml lemon juice
10ml hazelnut oil
5g castor sugar
10g butter
truffle dressing
2 tblsp white truffle oil
1 ½ tbsp extra virgin olive oil
1 tblsp champagne wine vinegar
0.25 tsp lemon juice
to taste sea salt
to taste black pepper
chopped chives
Method
Heat a non-stick pan with a little oil and cook scallops for one minute on both sides (depending on size). Set aside to rest. Julienne (thin strips of chicory): cut the chicory into thin strips. Mix with the lemon and hazelnut oil and sugar. Heat gently in a pan.
Truffle Dressing – whisk the truffle oil, olive oil, Champagne wine vinegar, lemon juice, sea salt and black pepper and set aside.
Assembly: Drizzle the plate with the truffle dressing, arrange the chicory in the centre of the plate, then arrange the scallops on top of the chicory.



You may also like