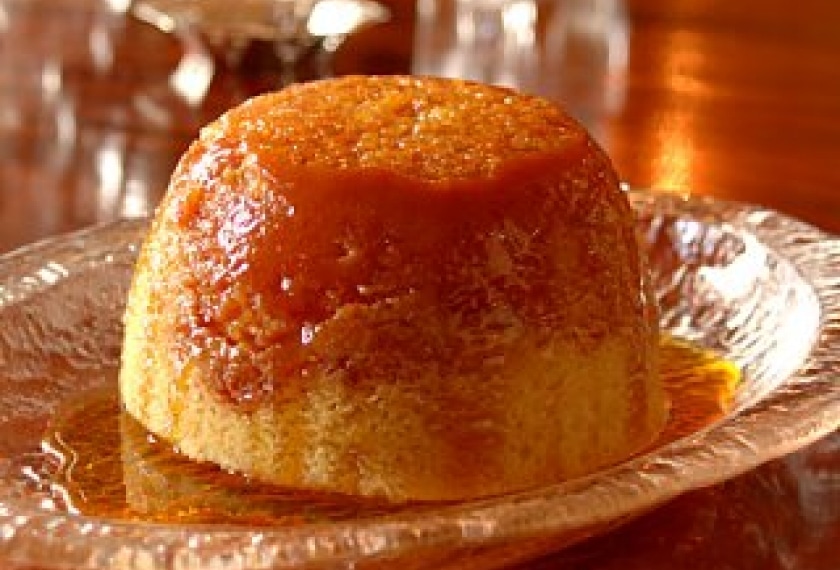 Ingredients
11oz (4 or 5) eggs
11oz caster sugar
11oz self-raising flour
11oz butter
2 tablespoon Golden Syrup
Method
Butter into Pyrex pudding bowl (2 litre capacity) and place 2 tbsp Golden Syrup into the bottom of the bowl.
In a magimix, whizz up eggs, sugar, flour, and butter together until just blended (do not over mix).
Spoon mixture into pudding bowl on top of the Golden Syrup.
Cover with 2 layers of tin foil and secure with a rubber band or string.
Place pudding in the top of a double steamer and have on a low heat for 2 hours.
Turn pudding out onto a plate and pour over heated Golden Syrup, serve with whipped cream and/or vanilla ice cream and a jug of heated Golden Syrup.

You may also like
Realt na Mara Oysters with Mignonette Sauce

Realt na Mara Shellfish was founded in 2015 by Micheál Sugrue and Emmet Casey. From their farm just outside of Killorglin Micheál and Emmet produce a range of high quality Irish Mussels and Irish Oysters. The unique environment lends itself to the...

Realt na Mara Steamed Mussels with White Wine Sauce

Founded in 2015 by Micheál Sugrue and Emmet Casey, Realt na Mara Shellfish produces a delicious range of Cromane Irish Oysters and Cromane Irish Mussels. Nutrients, taste and texture from the MacGillycuddy Reeks and the local Laune, Caragh and Maine...