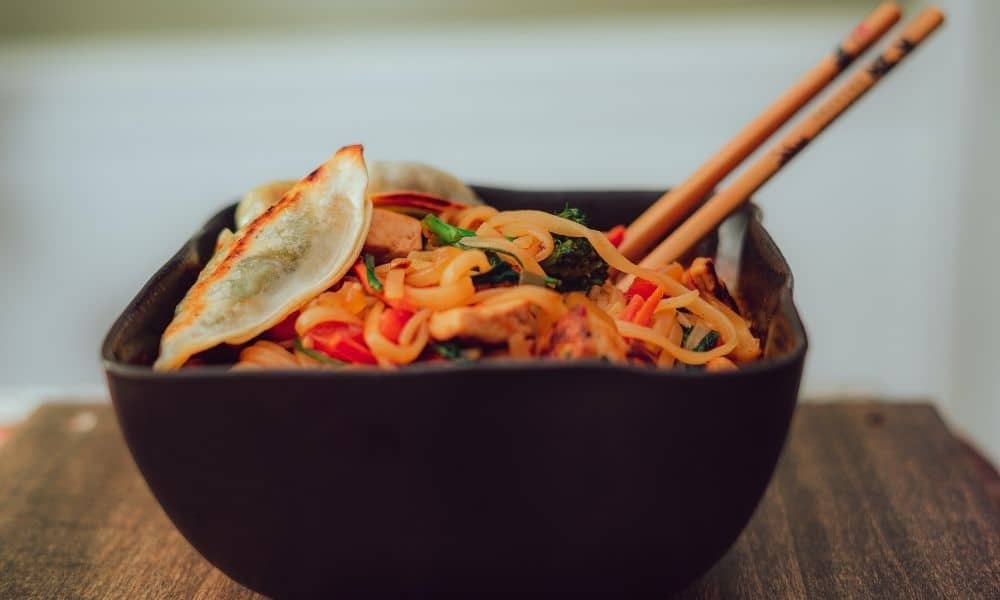 Ingredients
1 teaspoon Wild About Extra Virgin Rapeseed Oil

2 boneless, skinless chicken breasts, thinly sliced

2 cloves garlic, sliced

2 cm fresh ginger, peeled and grated

1 red chilli, finely sliced

1 bunch spring onion, sliced

1 red pepper, seeded and cubed

Grated rind and juice of 1 lime

1 tablespoon honey

Fresh basil

1 tablespoon soy sauce
Method
Heat the oil in a frying pan or wok until it begins to smoke.
Add the chicken and fry for 2-3 minutes until golden.
Remove from the pan and set aside.
Add the garlic, ginger and chilli to the pan and fry for 1 minute, then add the spring onions and pepper and continue to fry for another 2 minutes.
Return the chicken to the pan and add the remainder of the ingredients and heat through until piping hot. 
TO SERVE
Serve with noodles or pilaff rice for a tasty Thai Chicken Stir Fry.

You may also like
New Season Irish Carrot Cake

International Guest Chef Fred Cordonnier. Recipe baked by Aisling Boggan from team Good Food Ireland.