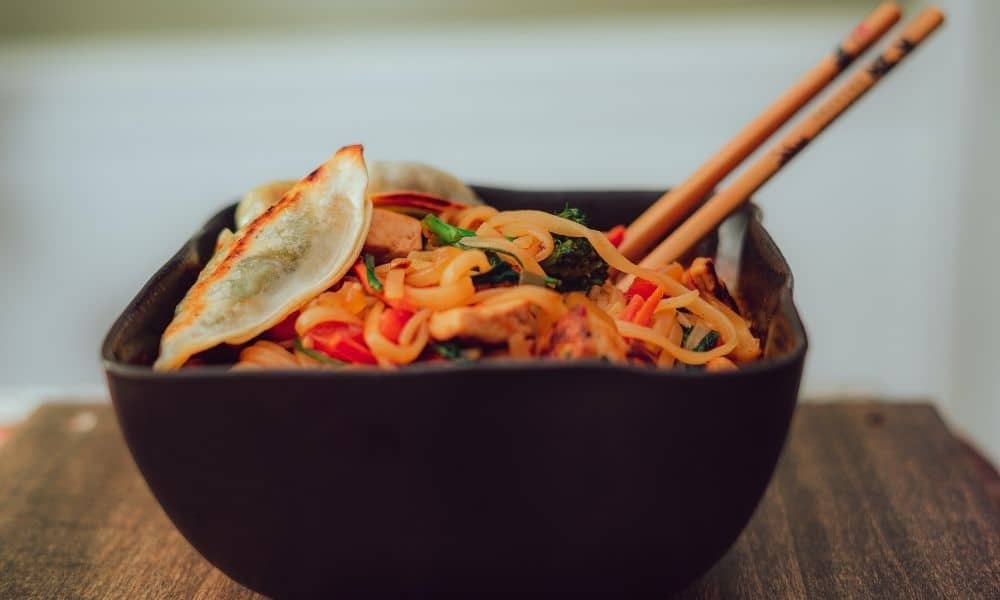 Ingredients
1 teaspoon Wild About Extra Virgin Rapeseed Oil

2 boneless, skinless chicken breasts, thinly sliced

2 cloves garlic, sliced

2 cm fresh ginger, peeled and grated

1 red chilli, finely sliced

1 bunch spring onion, sliced

1 red pepper, seeded and cubed

Grated rind and juice of 1 lime

1 tablespoon honey

Fresh basil

1 tablespoon soy sauce
Method
Heat the oil in a frying pan or wok until it begins to smoke.
Add the chicken and fry for 2-3 minutes until golden.
Remove from the pan and set aside.
Add the garlic, ginger and chilli to the pan and fry for 1 minute, then add the spring onions and pepper and continue to fry for another 2 minutes.
Return the chicken to the pan and add the remainder of the ingredients and heat through until piping hot. 
TO SERVE
Serve with noodles or pilaff rice for a tasty Thai Chicken Stir Fry.

You may also like
Grilled Scallops and Black Pudding Garnished with Lemon and Thyme Dressing

The grilled scallops and black pudding is a tender and juicy recipe garnished with lemon and thyme dressing. A delightful dish, full of flavour!

Biddy's Apple Cake Recipe from Dublin Cookery School

This apple cake recipe is an essence of simplicity. Created by awards winining chef from Dublin Cookery School, it is easy to make, sweet, tender and packed with fresh fruits. It is just apple-licious!