Cooking Time
14-17 Minutes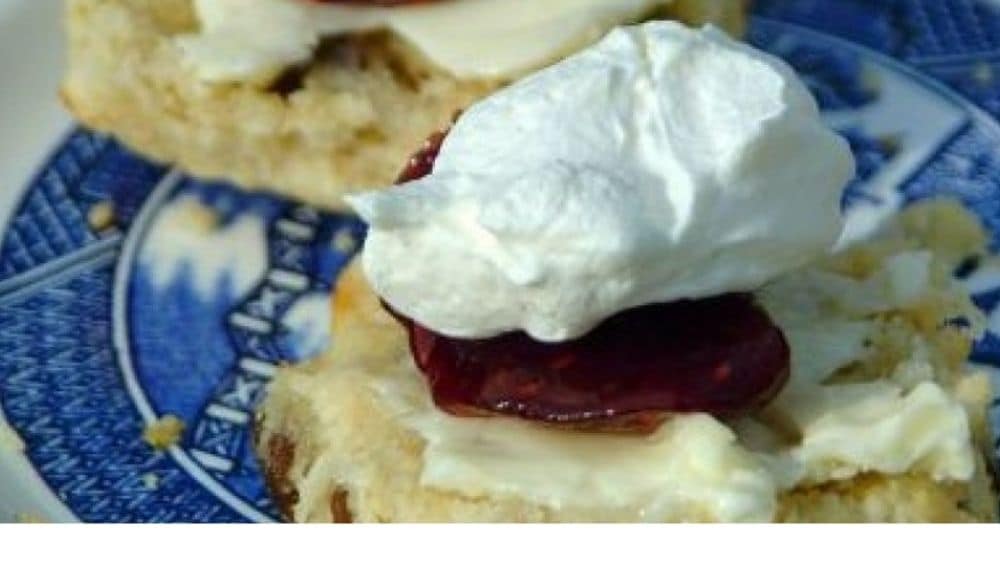 Ingredients
5 Cups of plain flour

2.5 teaspoons baking powder

1 rounded teaspoon salt

1 Cup plus 2 tablespoons of butter

3/4 cup of sugar

2 eggs

1/2 cup milk

1.5 teaspoons vanilla essence

2 cups sultanas / golden raisins
Method
Preheat the oven to 175°C / 325°F.
Combine flour, baking powder and salt, sift into a large mixing bowl to begin making your homemade scones.
Cut in butter with a pastry blender or mix using your fingers until mixture resembles course crumbs.
Add sugar and mix well. Add eggs, milk and vanilla essence and mix well. Add sultanas and blend thoroughly.
Turn out onto lightly floured surface and roll to a 1/2 inch thickness.
Cut into rounds using a 2.5 inch biscuit cutter and place on an ungreased baking sheet.
Bake at 175°C / 325°F for 14 – 17 minutes or until bottoms are firm.
Remove from the oven and place scones on a wire rack to cool. 
TO SERVE
Serve with butter, freshly whipped or clotted cream and fresh raspberries or jam and enjoy your freshly baked homemade scones.

You may also like
Spinach & Irish Greek Style Cheese Rolls

This delicious recipe if from McCormack Family Farm, a Father and Sons team with a taste for excellence and passion for produce has excelled in creating a range of products that is both innovative and commercial in nature.

Raspberry Fool

Irish Raspberry Fool is one of the simplest desserts, made with just 3 ingredients. All you need to do to enjoy this mouthwatering dessert from Ballymaloe Cookery School is to swirl pureed raspberries togheter with fresh whipped cream.