ABOUT THE TOUR
We've cooked up a truly special experience: a 6-day food adventure tour of Ireland packed with delicious local food, craft beer, whiskey, and more! Ireland has a thriving culinary scene based on high-quality produce and a passion for fusing tradition with experimentation. We should warn you, however: this is no sleepy food tour of Ireland.
This is an authentic taste of Ireland tour, giving you the chance to harvest seaweed, shuck your own Irish oysters, and even forage for wild Irish berries and herbs. For a compact 6-day itinerary in Ireland, you'll be amazed at how much you can see, do and taste!

HOW TO BOOK
This Tour is booked on a room basis:
Select the date of the tour you wish to attend.
Then choose the number of guests that will be occupying a room, this will be 1 person for a single room or 2 for a double room and 3 for a triple room. (Single Occupancy attracts an Additional Fee.)
Enter the Names of the Guest/s for this room.
Then select Add to Cart.
To make further bookings repeat the above steps for each room type you wish to book on the tour. Once you have added your full number of guests you may proceed to checkout.
---
HIGHLIGHTS
Get the real, authentic taste of Ireland on our most inclusive tour ever. Experience a fresh and local food culture with guided experiences at craft breweries, farms and foraging sites.
Whet your appetite for stunning scenery at the famous Cliffs of Moher.
Harvest and taste seaweed on a beautiful Atlantic beach.
Sample craft beer with Ireland's original female brewer at her historic pub.
Shuck your own oysters and discover fresh Irish seafood.
Meet grass-fed Irish water buffalo and eat their mozzarella on a guided farm tour.
Go hedgerow foraging for wild Irish berries and herbs.
BOOK THIS TOUR FOR ONLY A €100 DEPOSIT PER PERSON.
Check Out Our New Flexible Booking Terms
Consider exciting but adventure options baked in into our 6 Day Ireland Food Tour. It's flexible activities like sea kayaking and hiking that make this an active and exciting Tour.
---
TOUR INFORMATION
Tours that depart in March, April, October and November receive a 10% discount.
Please note single rooms for single occupancy are charged at a supplement, this supplement varies per tour.
Children under the age of 8 cannot, unfortunately, join our scheduled tours. However, children are welcome on Private Group Tours (up to 16 guests).
If your requested date is fully booked you can still contact us, if a cancellation occurs, we can notify you.
Travelling with friends? Let us know in advance and we'll do our utmost to place your group on the same tour vehicle/tour direction.
---
WHAT'S INCLUDED
Cultural adventure in a Mercedes VagaTron 4×4 tour vehicle
Services of a highly-trained VagaGuide tour guide
Guided Oyster Shucking Experience
Guided Brewery Tour and Craft Beer Tasting
Guided Hedgerow Foraging Tour
Guided Buffalo Farm Tour
Guided Walking Food Tour
Guided Seaweed Experience
Sheep Farm Visit with Sheepdog Demo
6 full days on tour
5 nights' accommodation
5 delicious and filling hot Irish breakfasts
Most daily activities and visits
Shannon ferry tickets
All details of prices and suppliers listed here are correct at the time of publication. Our suppliers occasionally increase prices for optional tour activities during the touring season. This is a rare occurrence. In the unlikely event of a major price increase, we will do our utmost to update you.
---
ITINERARY
Day 1
CLIFFS OF MOHER TOUR & FRESH IRISH OYSTERS
Start your tour in Dublin and travel to Clare, on the Wild Atlantic Way.
Meet your VagaGuide tour guide and board your Vagatron 4×4 tour vehicle at the Grand Canal Hotel, Dublin (8.10 am).
Get shucking! Learn as you slurp during a fun, guided Irish oyster-shucking session. You've never tasted seafood as fresh in your life!
Pass through Ireland's Burren National Park to the world-famous Cliffs of Moher.
Dining tonight is at the cliffside Pearl Restaurant, proud purveyors of local delicacies.
Your accommodation tonight is at the family-owned Spanish Point House.
The average driving time today is 4 hours.
Day 2
GUIDED FORAGING TOUR IN IRELAND'S WILD COUNTRYSIDE
Take a final bite of Clare before journeying to Kerry.
Award-winning sausages. Locally-smoked salmon. Ocean views. We think Spanish Point House serves Ireland's finest breakfast.
Fairy potatoes, anyone? Wild food guru, Oonagh, is your guide on a hedgerow foraging adventure.
Wander down to Kilkee Cliffs, then watch for low-flying dolphins as we cross the mighty River Shannon by ferry.
Roll into Ballygarry House Hotel & Spa just in time for dinner. Taste the Wild Atlantic Way at Ballygarry's Restaurant 58.
The average driving time today is 3 hours 30 minutes.
Day 3
EXPLORE DINGLE & TRY IRISH CRAFT BEER
Leaving Tralee, explore the fantastic sights and extraordinary flavours of the Dingle peninsula.
Visit a working Irish sheep farm or surf your cares away (Tour Option – €30) on one of Ireland's most stunning beaches.
Explore bustling Dingle. We love the mix of high-quality pub grub and high-end dining.
Experience one of the world's most beautiful drives. Slea Head boasts rugged headlands, patchwork fields and knife-edge drops.
Meet Ireland's original female brewer at West Kerry Brewery. Taste unfiltered, unpasteurised craft beer at her 100-year-old pub.
Your accommodation tonight is at the Dingle Skellig Hotel.
The average driving time today is 2 hours.
Day 4
RING OF KERRY & SEAWEED
From Dingle, loop around the famous Ring of Kerry to quaint Kenmare.
Ride a horse along a beach near Dingle this morning (Tour Option + €45)
Go off-roading in your VagaTron 4×4 tour vehicle at a secret, scenic location.
Hike the Kerry coast foraging for delicious seaweed. Get acquainted with the delicacies of sea spaghetti, dillisk/dulse, wrack and carrageen.
Pop up to Moll's Gap for spectacular views over Ireland's highest mountains.
Home tonight is the snug Lansdowne Arms Hotel, nestled at the heart of Kenmare.
The average driving time today is 3 hours.
Day 5
IRISH FARM TOUR & EDIBLE FLOWERS
Take the backroads across beautiful West Cork, from Kenmare to Kinsale.
Prepare your palate for the unexpected on a zesty guided edible garden tour.
Discover a true hidden gem in the serene mountain valley of Gougane Barra.
Pop on your welly boots for a water buffalo farm tour. Meet cute calves and savour tasting plates of grass-fed buffalo mozzarella, ricotta, and halloumi cheeses.
Kinsale is the unofficial gourmet capital of Ireland. The local menu includes a stunning natural setting, a vibrant restaurant scene and atmospheric pubs.
Your accommodation is at either Acton's Hotel or Kinsale Hotel & Spa.
The average driving time today is 3 hours.
Day 6
KINSALE FOOD TOUR
It's one for the road as we head back to Dublin from Kinsale.
Soak up the local flavour on a walking food tour of Kinsale. Taste the best of this amazing little town with colour and character at every step
Gaze in awe at one of Ireland's largest medieval fortresses on a self-guided tour of Cahir Castle.
Heading north, you'll disembark your VagaTron back at the Grand Canal Hotel in Dublin between 5-6 pm.
Farewell hugs all around for your new foodie friends!
The average driving time today is 4 hours.
---
ABOUT OUR TOUR OPERATOR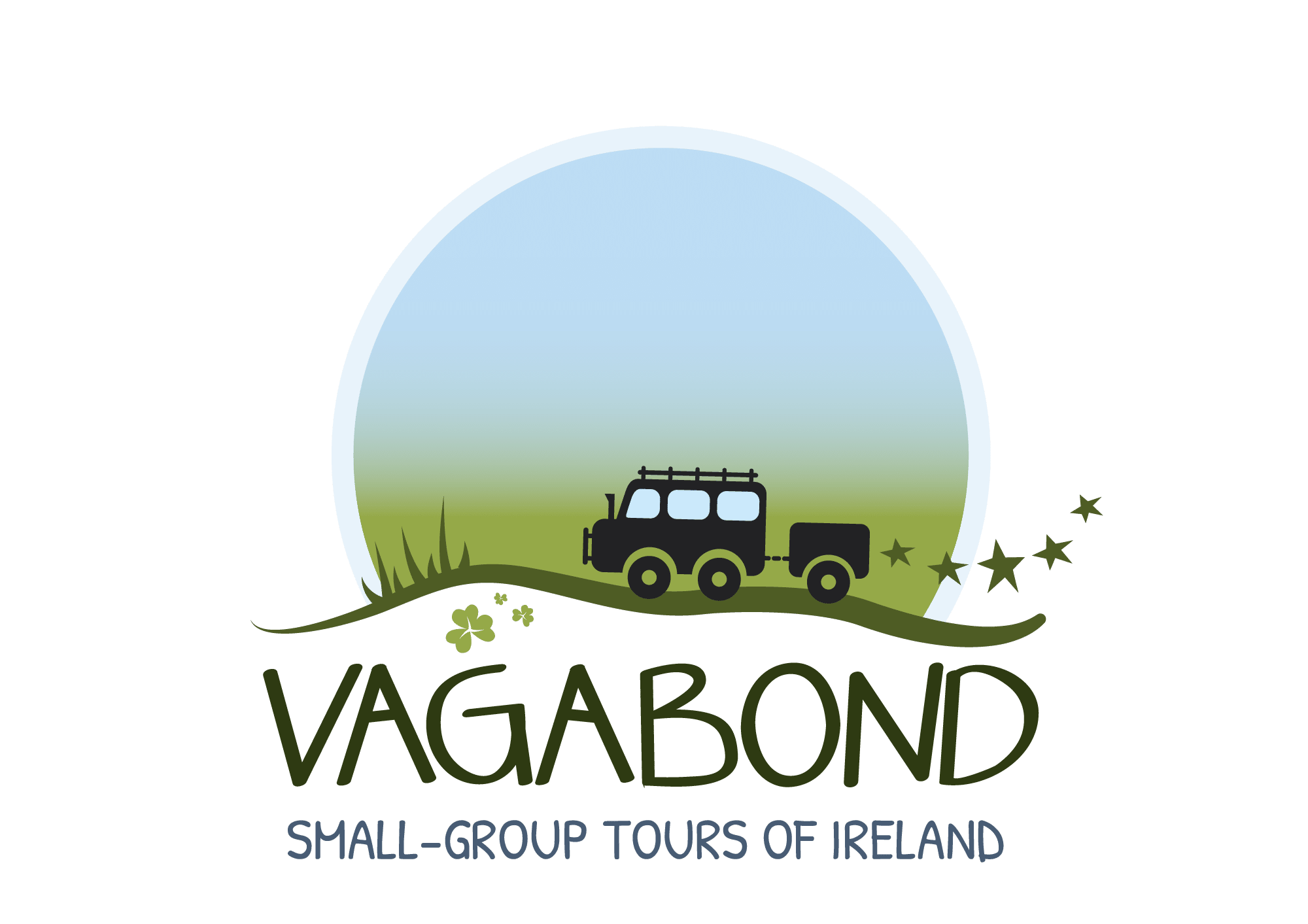 Vagabond Tours was established in 2002; the brainchild of Rob Rankin, who had been travelling in Southern Africa with his wife, Amy. While in Africa, Rob and Amy saw the safari and 'overland' tours that were so popular there. Amy and Rob realised that a similarly adventurous way of seeing Ireland would be a fantastic experience for visitors.
The highly successful guided small-group tours of Ireland combine authentic local experiences and activities with amazing tour guides, unique vehicles and a responsible tourism ethos. You'll always find adventure, fun and flexibility on the menu of these award-winning tours of Ireland. Guests return home full to the brim with magic memories. A maximum of 14 guests guarantees personalised service and a special bond with our amazing tour guides.
With exciting food experiences, charming boutique accommodation and wild hikes against the backdrop of quaint towns and stunning Irish scenery, the 6-Day Epic Ireland Food Tour is certain to satisfy your appetite for adventure. Oh yes, and don't forget the beer…
---
WHY BOOK A GOOD FOOD IRELAND® TOUR WITH VAGABOND?

Good Food Ireland Approved
Every experience is reviewed by Good Food Ireland to ensure each meets our high-quality standards
Because they are the very best adventure partner and we know our food!
Our tour prices do not include flights, travel insurance or Dublin accommodation
---
Leave review
WHAT OUR CUSTOMERS HAVE TO SAY
There are no reviews yet. Be the first one to write one.
---
Nearby Experiences
Experiences

Accommodation

Dining

Cook & Shop

Meet the Makers
---