Overview
Ballagh Farm Shop is a family business located on the edge of Ballaghaderreen in County Roscommon. Ballagh Farm grows a range of seasonal flowers and plants as well as fresh vegetables.
---
Meet The Maker
Sue and Johnny McMillen run Ballagh Farm Shop through which they sell their range of seasonal flowers and plants as well as fresh vegetables. The Farm Shop also sells a range of fresh local produce from other artisan and local producers. The farm also produces vegetable boxes which customers can order for collection or local area delivery.
Sue and Johnny McMillen plant vegetable seeds in the farm polytunnel and plant out in farm beds which are recycled through the season.
Ballagh Farm Shop advertises what is ready to eat each week on social media and on a chalkboard at the Farm Shop. Here you'll find a list of fresh vegetables, salad leaves and herbs etc., that are available for picking and cutting. Customers can also order vegetable boxes which they can collect from the farm or have delivered in the local area.
On Saturdays, an additional treat is on the menu – Johnny's Yorkshire Pudding Wraps. Using a freshly-made Yorkshire pudding, Johnny flattens it out into a wrap and stuffs it with hot fillings like farm-fresh onions, mushrooms and locally sourced beef. Johnny also serves a bacon version and vegetarian options too.
---
Other Facilities
While also growing their own range of produce, Sue and Johnny take any opportunity to champion fellow local producers by selling their produce in their Farm Shop.
Ballagh Farm Shop stock their own range of fresh seasonal produce but also have an impressive selection of items from fellow local producers. These range from fresh breads and Irish farmhouse cheeses to preserves, oils and sauces, sauces and honey. All the delicious staples you'll often need in your fridge, pantry or kitchen cupboard.
---
Sustainability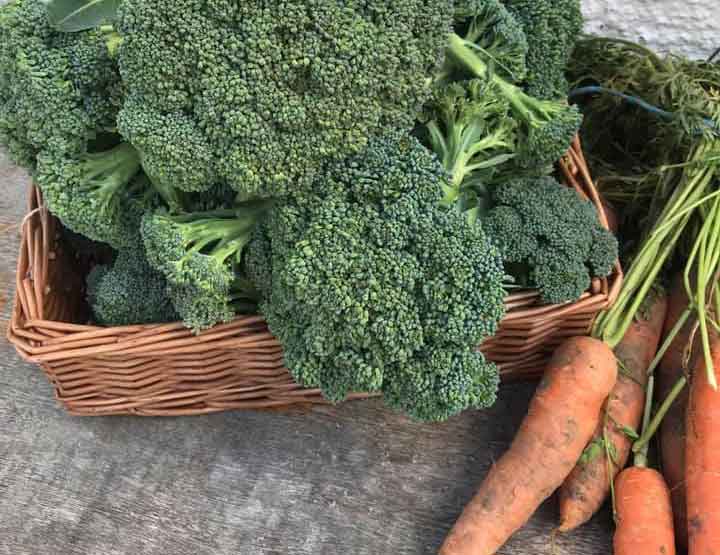 Ballagh Farm Shop is a wonderful sustainable local business growing seasonal vegetables, flowers and plants.
Its homegrown produce is free from pesticides (apart from a few slug pellets).
---
Leave review
WHAT CUSTOMERS VALUED AND ENJOYED
There are no reviews yet. Be the first one to write one.
---
Nearby Experiences
Experiences

Accommodation

Dining

Cook & Shop

Meet the Makers