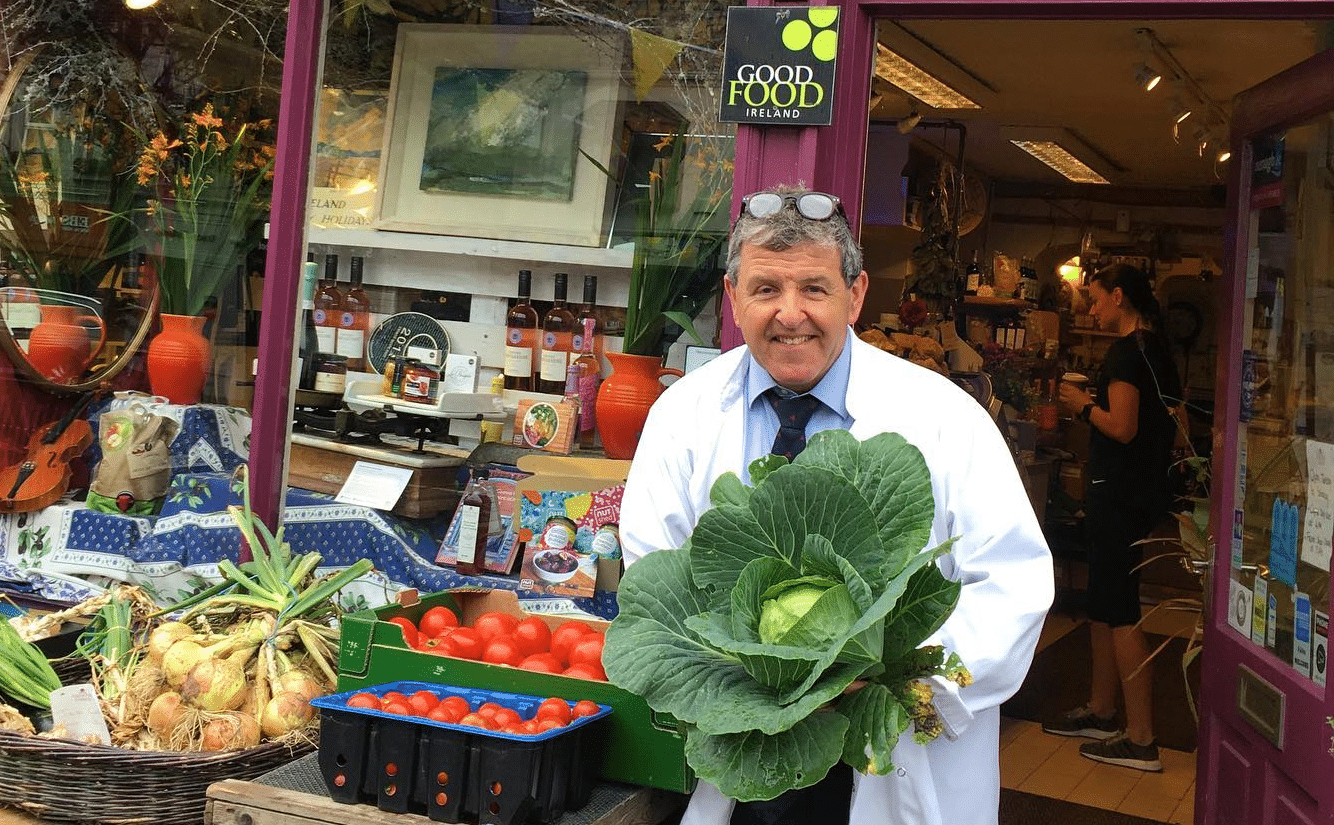 Irish food and the Irish language go hand in glove. The mix of these two cultures is embedded deep in the heart of this land. That's why we've included recipes and videos in Irish in our recipe listings.
Visit Our Shop
Whether you're a beginner in Ireland's first official language,  or a seasoned and fluent user every day, you'll enjoy making these traditional Irish dishes with instructions  'as Gaeilge'.  Try Arán Sóide Donn – a delicious soda bread recipe provided by Renvyle House Head Chef Tim O'Sullivan.
Brioscarán is delightful, melt in the mouth shortbread biscuits to enjoy with a cup of tea.  At the end of a long day, you might enjoy a Caife Gaelach – a traditional Irish coffee with a decent splash of Irish Whiskey (Uisce Beatha na hÉireann).
Videos from  Good Food Ireland®  Approved Providers Peter Ward of Country Choice, and Síle Gorman of Gorman's Clifftop Housein Kerry,  are a pleasure to watch. Fluent command of Irish from these two esteemed cooks is enviable. Both use the language daily in their businesses, so if you want to stretch your cúpla focal (a couple of words) – watch and learn from this accomplished pair! Peter makes his famous Arán Toise Phionta (pint glass bread) while Síle makes Scónaí Silte (Dropped Scones) which often appear on her menu at the house.  Two great views and two great recipes at the end!
Buy Gift Voucher