unique
DISTINCTION
Good Food Ireland® is the only all island standard that gives you standout and recognition for your commitment to local food and drink, supporting Irish farmers, food producers and fishermen. Trust and recommendation are what we have built our reputation on since 2006. But Good Food Ireland® is much more than a recognised standard, it is a marketing partnership offering access to an engaged audience of food lovers, leisure and business travellers. We aim to increase awareness and drive customers to quality local providers who offer an approved authentic taste of our island. We make it easy for tourists and locals alike to find food service providers and producers that showcase our island's indigenous ingredients. Through our network, we connect chefs directly with farmers, food producers and fishermen to support the development of sustainable local sourcing. As such we are an all island platform, from which chefs, producers and food lovers can share in Ireland's local culinary and cultural identity.
simple 3-step process
Application

There are No Fees associated with the initial Application.

Approval

Once the On-Site Inspection has taken place and provided that you successfully reach approval you are invited to join, upholding standards and commitments

Activation

Once approved you pay a base entry fee to join. This covers the cost of the exterior Sign, Annual Certificate and the building of your Business Profile on our highly visited website with direct links to purchase on your own website. Much has changed over the years and we now use multiple sales and marketing platforms to engage with customers. Hence additional services can be availed of to drive your brand and your success.
Membership Programmes
You have the flexibility to choose your preferred programme
1. Drive Your Business



Onsite Inspection




International Recognition Sign and Annual Certificate




Brand Licence




Business Profile on goodfoodireland.com




Experience Promotion*




Inclusion in Gift Voucher Scheme*




Good Food Ireland® Annual Awards



2. Drive Your Brand



Partnership Promotion




Good Food Ireland® Events*




Annual Touring Map




Social Media Promotion




Signature Recipes




Branded Listing on goodfoodireland.com



3. Drive Your Success



Good Food Ireland® News Room




Special Offers/Gourmet Breaks




Competitions*




Premium Positioning




Video and Additional Imagery




Priority Placement – Nearby Places & Experiences




Spotlight Promotion



What are the criteria?
Good Food Ireland® standards and core values are based on a superior food offering or its supply. Hence you must:
Demonstrate in a tangible way the link with local artisan partners by highlighting on menus and offering an authentic local food and drink experience
Prioritise the use of the core indigenous ingredients of Irish cuisine – lamb, pork and bacon, dairy, poultry, fish, seafood
Showcase the taste and flavour of indigenous food and drink of our island
Prioritise and feature Irish potatoes, vegetables and fruits in season
Only serve beef of Irish or Northern Irish origin
Support and prioritise home-baked, in-house cooking/production and handmade items
Apply Now
Membership of Good Food Ireland® is a statement of your true commitment to local produce and growing Ireland's food tourism by leveraging the history, heritage and culture behind the food and drink that makes our island unique.
Please be advised that receipt of the application does not automatically guarantee approval. Good Food Ireland's decision is final and confidential to Good Food Ireland®.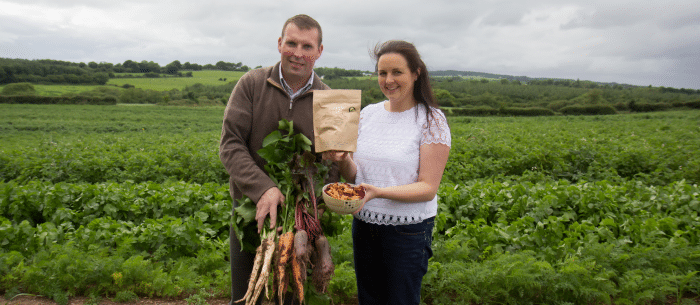 get in contact today to learn more about our programmes
We are happy to discuss the most suitable programme for your business. Membership is open to all businesses and individuals who meet our criteria and share our values. By becoming an approved member you give your business the ultimate competitive advantage.