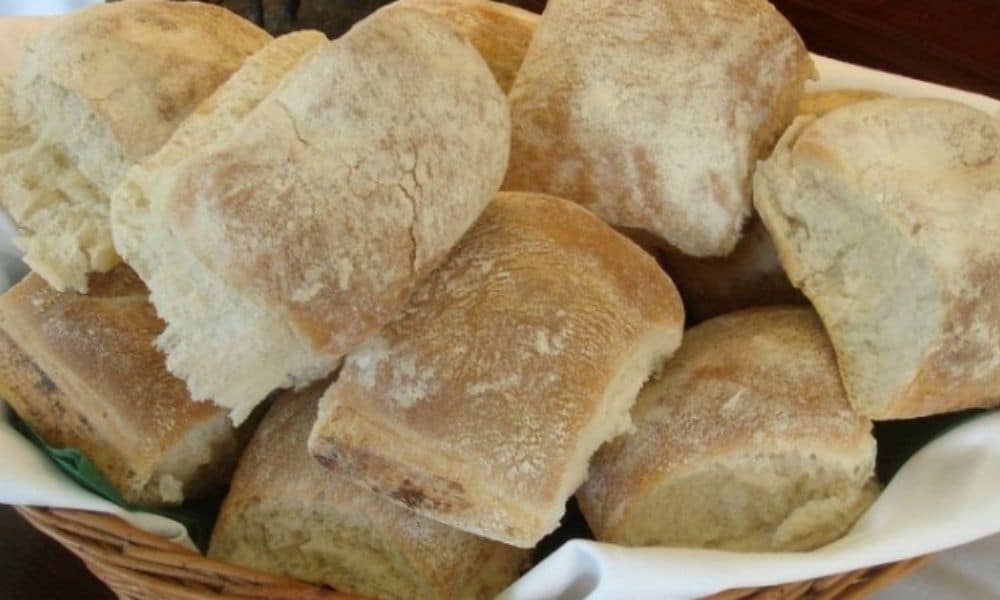 The tradition of the Waterford Blaa dates back to the late 17th Century when a group of Huguenots arrived in the city. At that time, Waterford was a powerful trading city for goods like leather, wheat, flour, butter and other agricultural produce from the area.
Visit Our Shop
A Huguenot bakery producing bread to feed the families and children of the group was set up in Waterford city in 1702. It's thought the round bread rolls we now know as Blaa were first made from leftover pieces of bread dough which couldn't be used for making loaves. Modern Waterford bakers now believe the name 'Blaa' was corrupted from the Huguenot words 'Blaad', an old French word for flour, or 'Blanc', French for white, which referred to the white appearance of these rolls which are dusted with flour.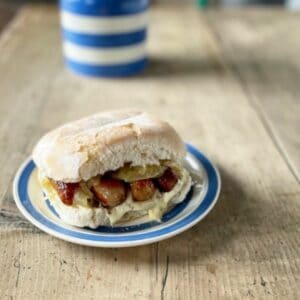 Brother Ignatius Rice established a bakery in the Mount Sion area of Waterford City in 1802. He continued the tradition of making 'Blaa', which became a popular staple with the poor. Production rose to around 18,000 blaas made every day in the city.
Today, the Blaa is very much a part of Waterford's heritage still enjoyed in modern times. Almost twelve thousand of these white rolls are eaten daily in the city. Legend has it that there isn't a blaa left to be seen in Waterford after 11 am, so popular is the roll for breakfast. Hot freshly cooked bacon is one of the most popular fillings!
PGI STATUS
In 2013, the Waterford Blaa Bakers Association succeeded in getting PGI designation for the Waterford Blaa. PGI stands for Protected Geographical Indication, a European designation for regional foods and ingredients, which essentially means that only Blaas made by specialist bakers in Waterford city and county can be called Blaas. This guarantees an authentic heritage product, based on the traditional methods and the unique skills of the bakers.
Good Food Ireland ® Blaa Makers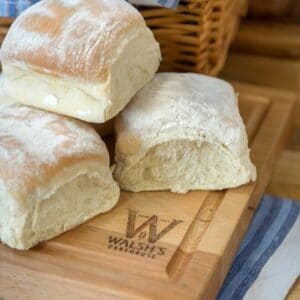 Walsh's Bakehouse in Waterford City is owned and run by brothers Michael and Dermot Walsh, the third generation of their family to become bakers. A bakery business was first founded in Waterford by Michael and Dermot's grandfather Patrick Walsh. Patrick was a Master Baker and originally a native of Kilkenny. He fought with the Northumberland Fusiliers in WW1 and survived being a prisoner of war in Germany. After the war, he founded the Waterford bakery before eventually returning to his home village of Kilmacow after his marriage, where he established a grain mill for flour and oatmeal.
Dermot and Michael carry on their grandfather's baking skills and traditions at Walsh's Bakehouse in Waterford City. The brothers were instrumental in achieving PGI status for the Waterford Blaa. The brothers supply freshly baked Blaas daily to shops and businesses in Waterford, while also supplying to a number of establishments across the country.
Esther Barron of Barron's Bakery in Cappoquin Co. Waterford is another member of the Waterford Blaa Bakers Association. Esther is continuing the business her grandfather John Barron began in 1887. Her father Joe took over the business after the death of John, then Esther and her husband, also called Joe, continued the tradition from 1993. The bakers at Barron's still use the original Scotch Brick ovens her father installed to make a range of bread and Waterford Blaas.
Blaas are extremely popular with locals and visitors, who like the sense of heritage that comes with the history of this bread roll. In the Coffee Shop and Café at Barron's Bakery, Blaas are filled with local ingredients for a hearty lunch snack.
Buy Gift Voucher