Good Food Ireland® Approved Since 2011
We stand over our recommendations. With exacting selection and regular review processes, we ensure a rewarding local Irish ingredient-led experience. You can count on it!
Overview
Nestled in the Wicklow Countryside, along Ireland's Ancient East and near many unique places of historical significance, BrookLodge Hotel & Macreddin Village is a luxury, eco-friendly destination and food and drink haven.
Spacious and welcoming, the hotel is furnished in an elegant country house style with large turf-burning fires, comfortable sofas and plenty of rooms and nooks and crannies where you can laze, loll and lounge.
There are two geothermal heated pools, full spa facilities and a world-class golf course. Eco-friendly business meetings can be arranged, intimate wedding ceremonies as well as other special occasions.
When it comes to food and drink you are spoiled for choice.
Read More
---
Dining

There are several dining options at BrookLodge & Macreddin Village including the renowned Strawberry Tree Restaurant for fine dining with organic and wild Irish produce, La Taverna Armento which offers authentic Italian dishes using produce sourced from the southern Italian village of Armento, casual pub dining in Actons Country Pub all-weather courtyard, and light bites in the relaxing Waterside Lounge.
Breakfast is also a gourmet experience with a selection of fresh juices and smoothies, fresh fruit and yoghurts, homemade pastries, Macreddin Bakery's homemade organic bread and scones and organic granola and muesli. A hot breakfast menu features all the classics as well as a fully-loaded organic Irish breakfast and grilled wild fish of the moment.
If you just can't get enough of the wonderful food and produce, you can take some home with you. The Macreddin Store Rooms are stocked with the best in organic and artisan produce, ingredients and foods from the kitchens and wines from the restaurants. Choose from fine wines, organic milled flour, exotic spices and delicious jams and chutneys.
€€€€€
With its dramatic dining room and menu totally devoted to organic ingredients, the Strawberry Tree Restaurant at BrookLodge & Macreddin Village is an experience not to be missed. The Strawberry Tree is the first certified organic restaurant in Ireland and there is nothing on the menu here that is not organic or wild, and that's stated clearly. Inspections from the Organic Trust certifying body are tough and at random, so not even a hint of non-organic ingredients are allowed in the kitchens.
Choose between a 5-course dinner menu or a 9-course tasting menu and prepare yourself for a gourmet feast for the senses. Both menus showcase wild and organic foods that have been expertly prepared by The Strawberry Tree team and feature all kinds of delectables from the impressive walk-in wild foods pantry.
Be sure to look out for produce foraged and prepared in-house, as well as meats cured in the hotel's own smokehouse and a fantastic selection of great Irish cheeses – try the Irish raw milk cheeses, they are complex with wonderful aromas.
It goes without saying that the wine selection to accompany your meal is also outstanding with some lovely organic wines on the menu but there are also plenty of homebrews and tipples too like the house grappa and a birch sap alcohol, which is a lot tastier than it sounds.
Groups can enjoy The Big Table Experience which provides a unique opportunity for The Strawberry Tree kitchen to prepare foods and a menu that cannot be served in a normal restaurant setting. Guest are seated at a single table that can stretch from 12 to 44 people. The food arrives all at the same time and is presented on platters in the centre of the table. Diners are encouraged to help serve the person on both sides of them and adds to the conviviality and atmosphere of the table. It really is a remarkable feast.
---
Rooms & Facilities
Macreddin Village consists of 86 bedrooms in total, spanning 3 buildings in the Village: BrookLodge, BrookHall and BrookMews. Rooms range from traditional style standard rooms to modern New York-style mezzanine suites.
Amenities include a golf course, spa, pool, conference rooms and wedding venues.
€€€
Bedrooms are spacious, cosy and comfortable and depending on the type of room chosen, either traditionally styled with a country and homely feel or more modern and chic with a contemporary feel.
Many rooms feature four-poster or sleigh beds with window seats or balconies where you can sit and admire the countryside views.
Whichever room you choose, it will have all the amenities you could wish for to make your stay as relaxing as possible including free wi-fi, flat-screen tv's, a hairdryer and tea and coffee making facilities.
In the bathrooms, you'll find powerful showers, deep baths and 100% natural and organic Damana bathroom products which are 99.9% biodegradable.
---
Sustainability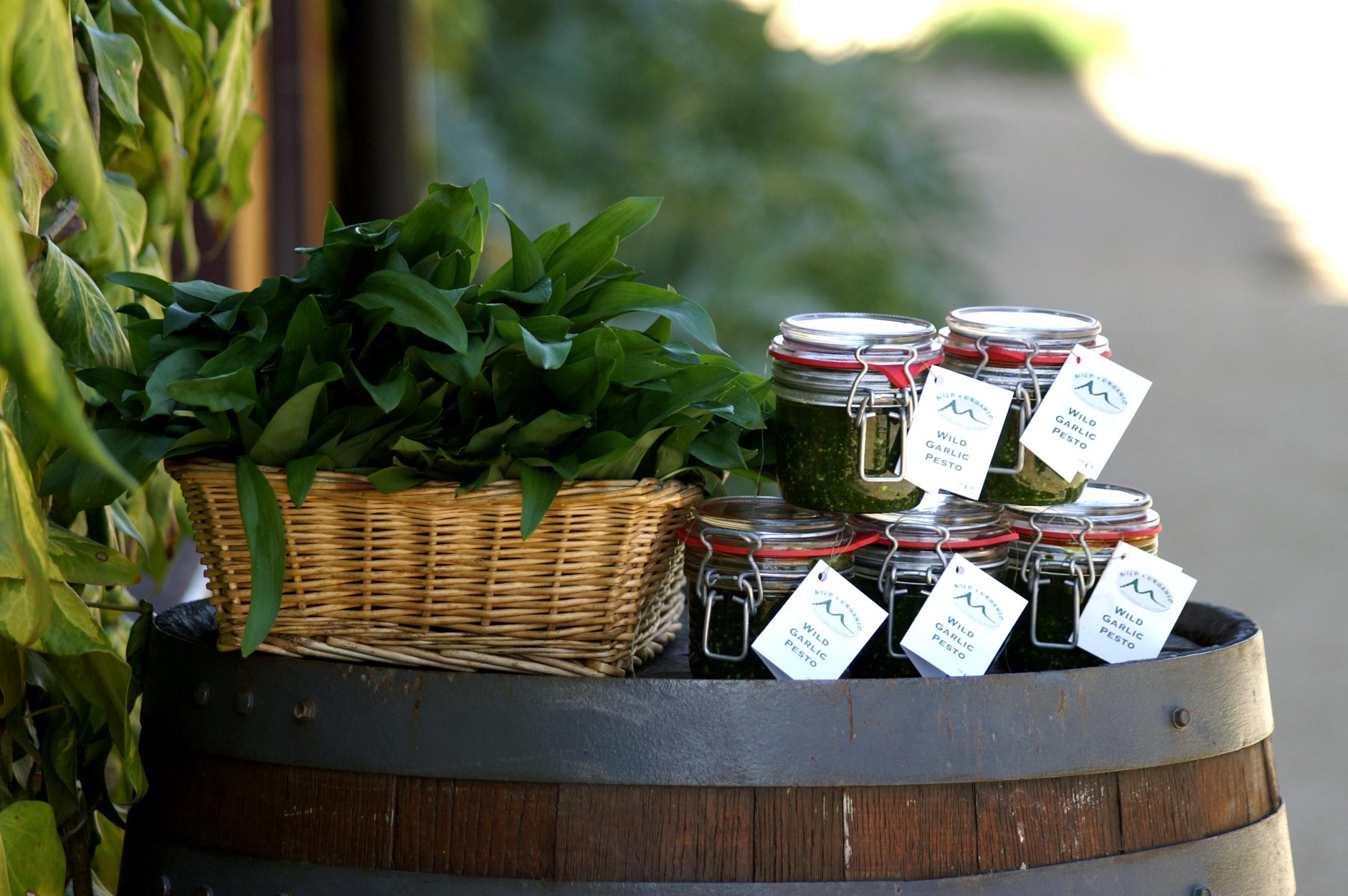 BrookLodge Hotel & Macreddin Village fosters an ethos of sustainability and environmental friendliness. The hotel is home to Ireland's first certified organic restaurant where the menus highlight the freshest wild and organic foods and pay tribute to local suppliers, farmers and producers.
Even the products used in the spa for treatments are sustainable and use the finest natural and organic Irish ingredients.
BrookLodge & Macreddin Village is renowned for its ongoing, sustainable practices and green ethos commitment. All the fuel required in BrookLodge is totally carbon neutral and all the water used in The Wells Spa is sourced from the hotel's own pure water well.
Brooklodge really is at the forefront of sustainable luxury and green tourism in Ireland.
---
Leave review
Amazing experience
We have just arrived home from spending the weekend in BrookLodge and I couldn't fault one thing. The whole experience was stunning, the staff were incredible, the food was perfection & the most relaxing atmosphere. Can't wait for our next visit already, piece of heaven! 100/10
---
Nearby Experiences
Experiences

Accommodation

Dining

Cook & Shop

Meet the Makers