Good Food Ireland® Approved Since 2006
We stand over our recommendations. With exacting selection and regular review processes, we ensure a rewarding local Irish ingredient-led experience. You can count on it!
Overview
Hayfield Manor is a luxurious oasis in Cork City that simply oozes style and class. The independent and family-run hotel is warm and welcoming with gracious hospitality and impeccable personal service.
There is an atmosphere of timeless relaxed grandeur about the place, however, there are no airs of pretension or snootiness in the ambience, although you may start to feel like a Lord or Lady of the manor.
This hotel has a spa and a pool and pretty gardens where, if the weather is good, you can have tea. There are also two marvellous restaurants where mouthwatering gourmet food is served and a terrific bar full of craic and cheer.
Read More
---
Dining

There are two main restaurants in Hayfield Manor – Orchids and Perrotts. Orchids is the more formal of the two and overlooks the beautiful private gardens while Perrotts has a more casual atmosphere and is situated in a light-filled conservatory.
For special occasions, there is a private dining room and The Vine Wine Cellar is ideal for more intimate occasions.
No matter where you dine, you are in for a treat as the menus have an emphasis on the core indigenous ingredients of Irish cuisine and feature produce from the best of local and artisan food producers. You really do get to taste the island of Ireland when you dine in Hayfield Manor.
€€€€
Orchids is a sophisticated space, overlooking the walled garden of the hotel. Relaxing muted colours add elegance to this beautiful dining room, which offers fine dining in gracious surroundings.
Foodservice is a theatrical performance, with waiters coming out all at once, bearing plates covered in silver cloches, which are all removed simultaneously to amazed oohs and aahs by diners.
Exquisite food deserves to be paired with an equally exquisite drink and the extensive wine list includes select vintages from some of the most famous vineyards, along with lesser-known yet equally superb vintages. No matter your preference, your palate will be catered for.
With its stunning setting, dramatic presentation and spectacular food and drink, dinner in Orchids is an unforgettable dining experience.
Breakfast is equally as impressive with a comprehensive buffet and hot dishes that are sure to get your day off to a tasty start. From the buffet, you can enjoy fresh fruit, a selection of cereals, freshly squeezed juices, speciality bread, cheeses, cold meats and a delicious range of pastries fresh from the in-house patisserie.
From the menu, you can order favourites such as fluffy buttermilk pancakes, an omelette of your choice or Hayfield Manor's famous full Irish breakfast.
For a daytime gourmet experience, indulge in an afternoon tea in Orchids. As classic piano music plays you can savour a delicious assortment of pastries and cakes freshly prepared in the hotel's patisserie.
Orchids Dinner Menu
Sunday Lunch Menu
Afternoon Tea Menu
---
Rooms & Facilities
At Hayfield Manor you can expect top class comforts and service.
Rooms are spacious and opulent, as you would expect in a large period manor house, and the 5-star amenities include a spa, swimming pool and fitness studio.
Should you need to do business, Hayfield Manor has dedicated meeting and conference rooms and there are some elegant spaces available for your most special occasions.
Owners Joe and Margaret Scally really have created a splendid haven in the heart of Cork City.
€€€€
Rooms are fully equipped in grand style, from the opulent drapes, plush carpets, king-sized beds and comfy armchairs, to the fluffy robes and slippers in the bathrooms.
Speaking of which, the spacious marble bathrooms are indulgent with elegant roll-top baths and premium Elemis toiletries.
Everything you could possibly need is to hand, and there's a very generous welcome pack in your room, which includes water, cognac, fresh fruit and melt-in-the-mouth chocolate truffles in case you get the munchies in the night.
---
Sustainability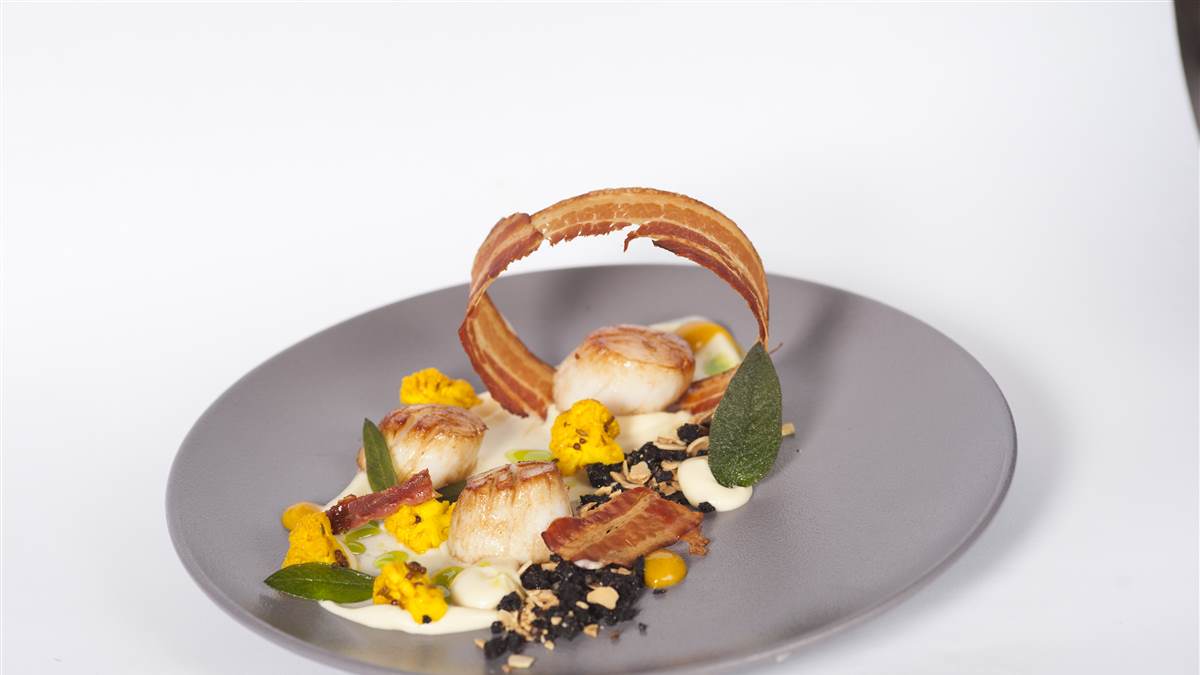 Hayfield Manor is a member of Green Hospitality Ireland and is committed to a sustainable future and to improving the social, economic and environmental well-being of the community.
The hotel is working had to be completely plastic-free and use eco-friendly cleaning products where possible.
When it comes to food, there is an emphasis on reducing food waste and ingredients are locally sourced wherever possible to reduce carbon footprint.
---
Leave review
There are no reviews yet. Be the first one to write one.
---
Nearby Experiences
Experiences

Accommodation

Dining

Cook & Shop

Meet the Makers