Good Food Ireland® Approved Since 2021
We stand over our recommendations. With exacting selection and regular review processes, we ensure a rewarding local Irish ingredient-led experience. You can count on it!
Overview
Explore the delights of Killarney with a luxurious stay in the wonderful Killarney Royal Hotel, located in the heart of this famous town located on Ireland's famous Ring of Kerry.
The Killarney Royal is part of the Hayfield Group of Hotels owned by the Scally Family, who are renowned for their excellence in hospitality.
This boutique hotel gives you that charming warmth of a small family run hotel and combines it with the luxury and excellence the Hayfield Collection is well known for.
Read More
---
Dining
From a gourmet dinner set amongst romantic candlelight to a light and casual dining experience, The Killarney Royal has plenty of dining options to suit all tastes and requirements.

€€€€
It would be hard to find a more romantic setting in Killarney than The Candle Room Restaurant at The Killarney Royal. This classic dining setting features crisp white linens and glimmering wine glasses all set by candlelight.
When dining at The Candle Room Restaurant you'll enjoy a delicious meal created using a wealth of Irish and local ingredients.
Expect to be wowed by the region's famous seafood offering along with dishes centred around Irish beef, poultry and venison and many more delights.
An A La Carte menu at dinnertime offers plenty of choice and is frequently changed in keeping with the seasons.
---
Rooms & Facilities
The Royal Hotel is centrally located in Killarney Town and features top quality and luxurious bedrooms that are perfect for short breaks and getaways.
€€€€
The Killarney Royal comprises of 34 rooms that all have rest and relaxation in common. Rooms are decorated to a luxurious standard and feature everything you could need for a restful overnight stay.
Spacious and tastefully fitted with spacious fittings, all rooms contain en-suite bathrooms along with smart TVs.
Guests can also avail of complimentary free parking at The Royal's sister hotel, The Great Southern Killarney, located nearby.
Breakfast is served each morning in The Candle Room Restaurant.
---
Sustainability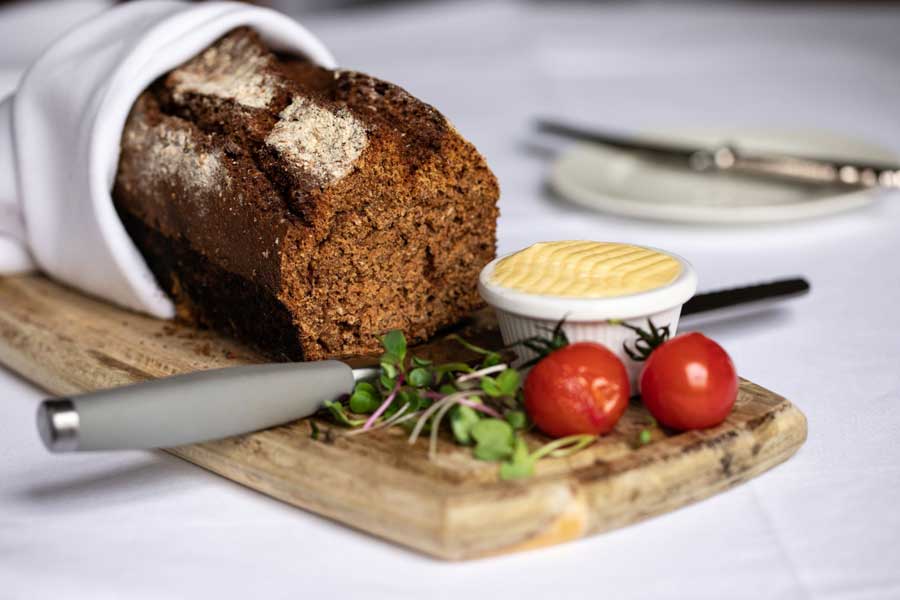 The Killarney Royal Hotel strives to support the local economy by purchasing local and Irish ingredients, in support of Irish food producers, farmers and fishermen.
Furthermore, the hotel is part of the Killarney Hotels Sustainability Group. The group are committed to responsible governance with a focus on reducing their Carbon Emissions by 25% among other objectives.
---
Leave review
There are no reviews yet. Be the first one to write one.
---
Nearby Experiences
Experiences

Accommodation

Dining

Cook & Shop

Meet the Makers