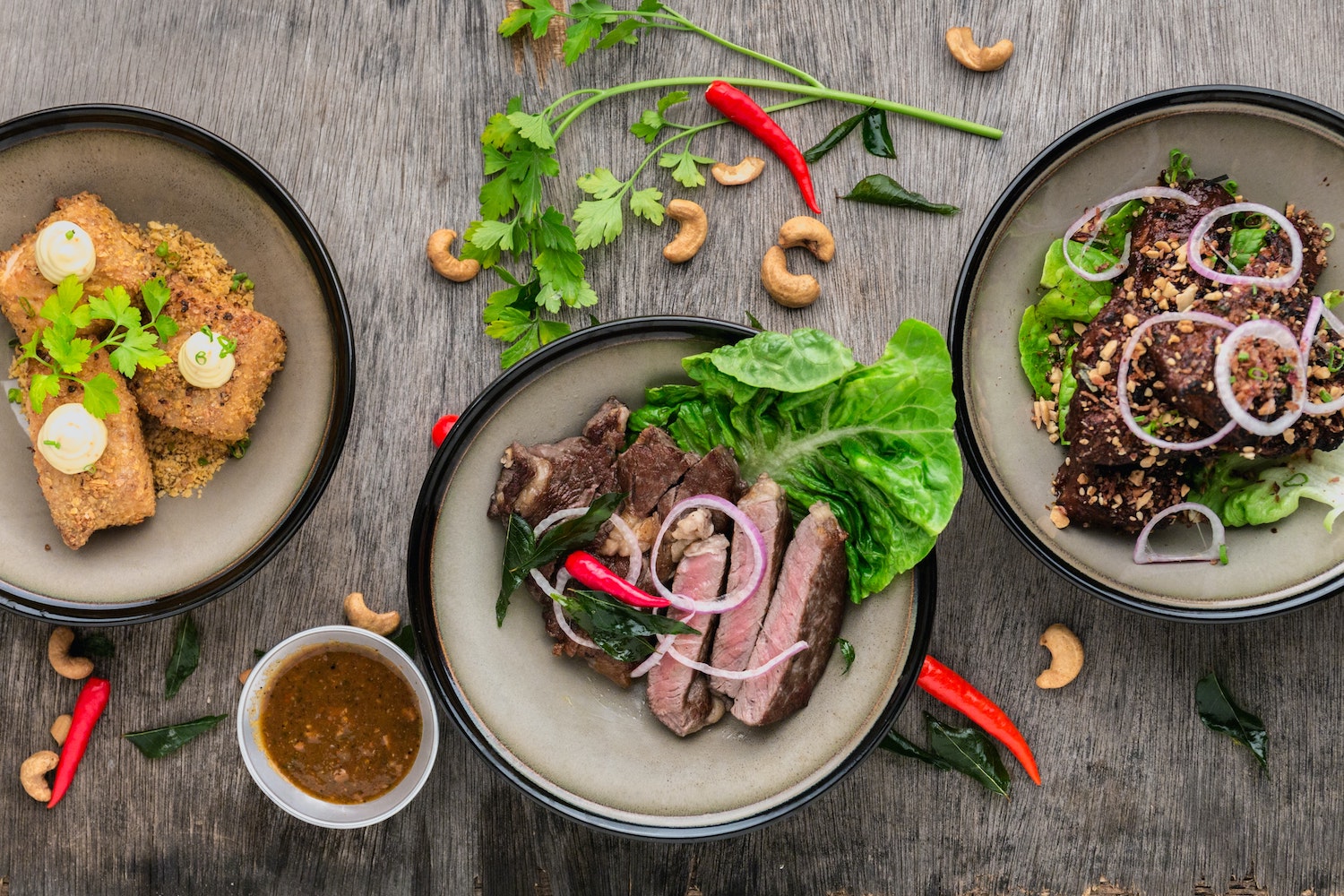 West Cork has recently announced the Foodie Destination of 2017, in a nationwide annual award. Due in no small way to its diverse agricultural heritage and the gourmet status of the coastal towns in the region that mark this part of the Wild Atlantic Way. When it comes to grabbing a bite to eat at lunchtime in the bustling West Cork market town of Clonakilty, the locals are spoiled for choice. A trio of fantastic restaurants delivers a great lunch service, based on the produce of this flagship culinary destination.
Visit Our Shop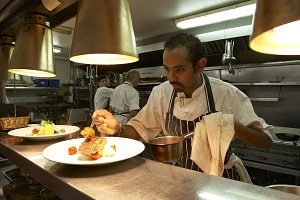 Richy's Restaurant and R Café
Richy's is open from 9 am to 10 pm every day, serving superb local food to the residential and professional community of the town plus its many tourists. The interior of this eclectic restaurant has recently undergone a facelift, creating a contemporary décor that reflects a modern new menu offering.
Upcycled, recycled and Fair Trade objects have been put to great use by a local interior design company, to give a laid back relaxed feel, whatever time of day you visit. Lunch is served from noon to 5 pm at R Café. The Menu meanders through a mix of light dishes and salads or homemade pizzas, to full-on choices like fellow Good Food Ireland member Michael O'Neill's Trio of Mince Shepherd's Pie, which includes pork, lamb and beef from his butcher's shop just down the street.  A longstanding favourite with regulars is Richy's Mauritian Beef Curry, made to his mum's recipe from home, which has been on the menu here for the last 15 years! If it was removed, there would be war!
Taste @ Gearoidin's
Geraldine Kingston puts in 110% every day in the kitchen and front of the house at Taste @ Gearoidins on Pearse Street in the centre of town. She is a lady who doesn't do things by halves. Geraldine can cook if she needs to, or manage the front of the house flawlessly. Her baking is legendary. Savour local specialities like Anthony Creswell's Ummera Smoked Chicken in a sandwich or salad. Or try Geraldine's homemade soup. Venture into the main course with meat from M.J O'Neill's butchers, or fish from the local boats.
Then try to resist dessert, with Lemon Meringue Tart, numerous Gateaux, Deep Dish Apple Crumble, and many, many more delicious things tempting you from the chill cabinet in the front of the restaurant. You won't leave here wanting!
Scannell's Lunch Rooms
You never know what you are getting for lunch at Scannell's Pub in Clonakilty till you arrive and see the daily menu. The menu is devised after the chef has seen what is available and seasonal in fresh produce on the day. Last weekend's selection of hot dishes included a fresh Crab Butter Curry with toasted almonds, chillies and wild rice, and an autumnal Venison and Clonakilty Smuggler, Stew, with creamy mash, blackberry and red cabbage.
Lighter options like homemade soup, sarnies and a Sandwich and Chowder Combo (chowder made fresh with local fish. Need we say more?) are also available. Are you hungry already? Because we are! Who knows what genius creations the chefs will come up with to feed you at lunchtime. You'll just have to try it next time you're in Clon. Lunch is served Monday to Friday 12 pm-3.30 pm and Saturday's 12 pm-4 pm.
Buy Gift Voucher