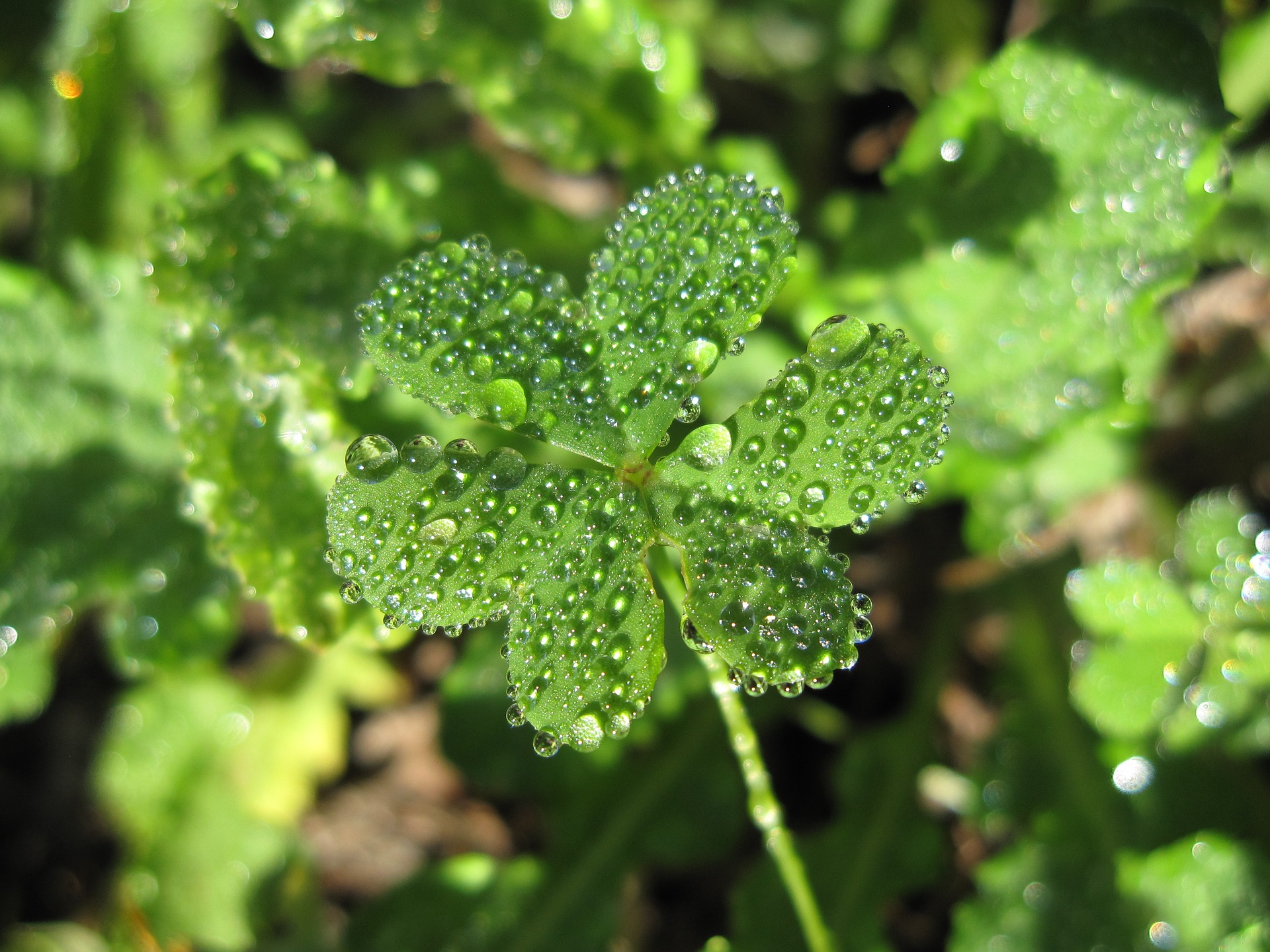 The tradition of 'Drowning the Shamrock' on Saint Patrick's Day has a story. This longstanding ceremony dates back to times when Lenten fasting was observed keenly. March 17th was the one day during Lent when abstinence and fasting rules were relaxed.  Even the most devout Catholics would succumb to a little sip to toast the Patron Saint of Ireland.
The Tradition of Drowning the Shamrock on St Patricks Day
The Shamrock is Ireland's favourite little green plant. We don't know whether we bear good news or not here  – but brace yourselves  – it doesn't really exist!! Well, it does, of course, but it's not the plant you think it is! The Shamrock isn't actually a creation in itself, but technically another version of clover – white clover to be more accurate.
Its name in Gaelic is 'seamrog', which means summer plant. Shamrock is a common weed originally indigenous to Ireland.  But it has been adopted by the Irish as a national symbol, given its own name and status – it's said that shamrock won't grow anywhere else outside Ireland.
The elusive  'four-leaf clover' is also thought to be a product of the shamrock. Four-leaf clovers occur when the occasional leaf bud forms an extra little leaflet – no one knows why or when – it's just a quirk of nature. As folklore has it – find one of these and you will be very lucky indeed!
There's no doubt everyone will be wearing a fresh shamrock on St. Patrick's Day. It's synonymous with the Saint and his feast day.
The story says he used the three-leaved plant to represent the Holy Trinity. Drowning the Shamrock on St. Patrick's Day is an age-old custom, with origins in the Saint himself. An old legend has it that he went into a bar and received a measure of whiskey not quite full. Patrick told the barmen he had a devil in his cellar who fed on the man's dishonesty, so he'd better mend his ways fast!
Returning to the bar some time afterwards, Patrick saw the barman had done just that, merrily filling glasses of whiskey to the full.
He decreed there and then whiskey should be drunk on his feast day. The drink became known as Pota Phadraig or 'Patrick's Pot'. The drowning of the shamrock takes place at the end of the celebrations on St. Patrick's Night when the shamrock is dunked into the last glass of whiskey then drunk during a toast to the saint. Afterwards, the plant is tossed over the left shoulder.
Irish Whiskey is just as much a symbol of St. Patrick's Day as the shamrock – will you be honouring the Patron Saint with this traditional custom this year?!