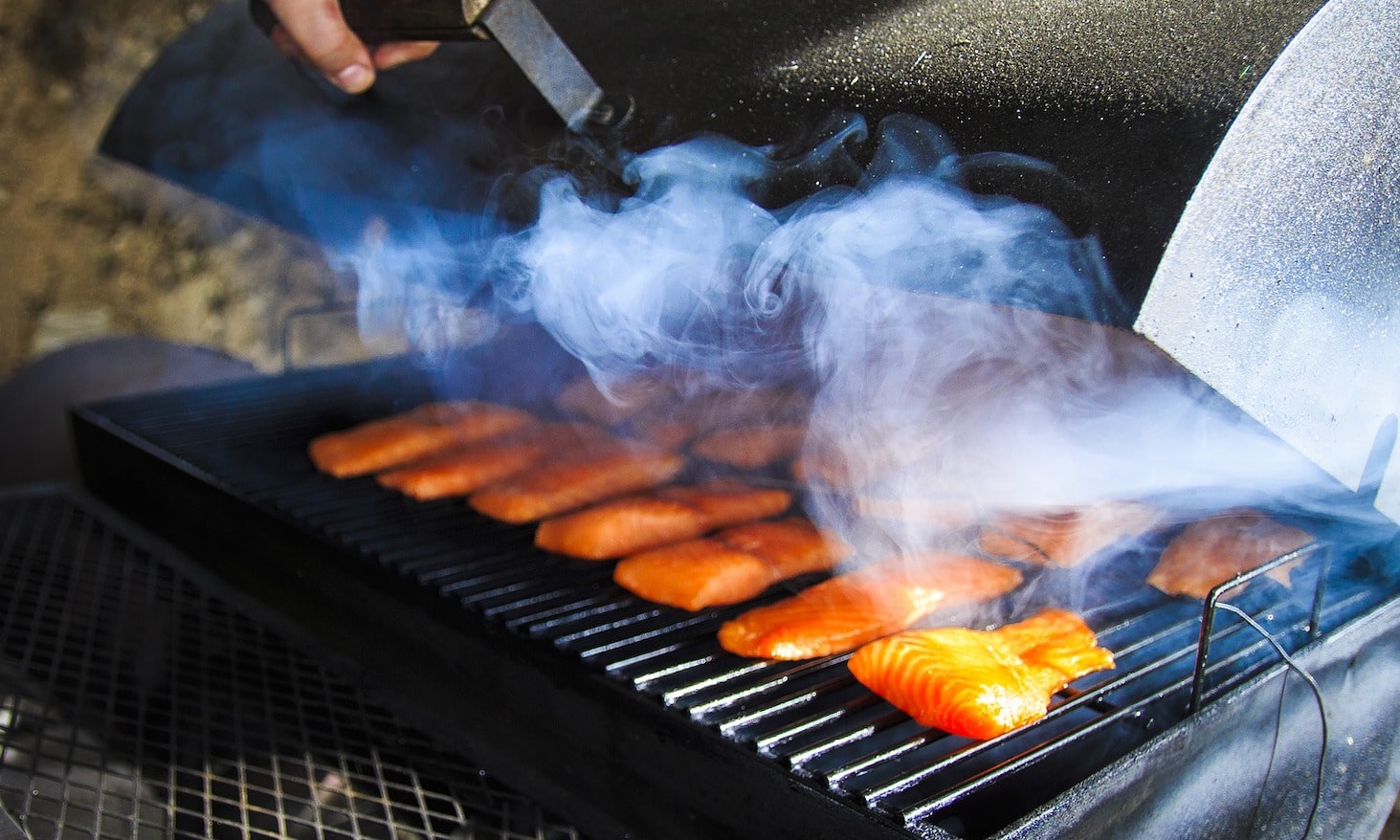 Smoking is an age-old way of preserving foods, long before refrigeration was invented. In its simplest form, the process used salt to 'cure' the fresh item, and smoke to prolong its longevity. Meats and fish were preserved in this manner since the earliest of times.
Visit Our Shop
Things have changed and techniques have been perfected in the modern day. Artisans have specialised in smoking meats and fish, using their own blend of salt other ingredients and carefully choosing wood chips to get exactly the flavour they want. Oak and beech are popular woods for smoking; some artisans use a mix while others choose one or the other. Some are even experimenting with the wood from barrels used to age whisky and wine. Smoking is an art and each specialist has his own way of doing things.
Curing and smoking salmon
Smoked salmon is one of Ireland's most famous products. The process involves lengthy curing with salt and whatever other ingredients the smoker chooses to use. The fish is smoked for several hours, either by hanging in the smoker or lying flat. Smoking takes around 8-10 hours, but specific times are down to each individual producer. They know instinctively when the fish is ready.
Smoked salmon is 'cold smoked' over wood chips, which means the fire which makes the smoke doesn't reach a high temperature so it doesn't cook the fish. Hence the beautiful translucent appearance and amber colour of the salmon slices. This curing and smoking process makes the fish ready to eat straight from the pack, adorned with some lemon and black pepper! Cold smoking can also be used for other fish like haddock.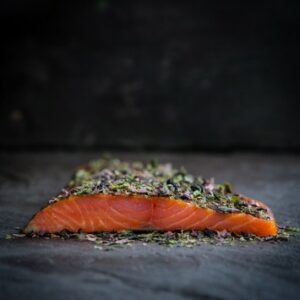 Hot Smoking is a quicker process using heat. This means the salmon is cooked through when it comes out of the smoker. Hot Smoked Salmon can be served cold in salads or reheated for hot dishes. 
At Good Food Ireland, we have three artisan smokehouses as members. Ummera Smokehouse in Timoleague, West Cork, Burren Smokehouse in Lisdoonvarna, Co. Clare and Connemara Smokehouse in Ballyconneely Co. Galway, each has their own secret smoking recipes and techniques. Let us introduce you to them here.
Ummera Smokehouse Timoleague, West Cork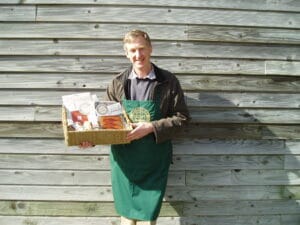 Anthony Creswell has been smoking fish at Ummera since the 1980s. The business was started by his father who smoked the wild salmon he and his friends caught on local rivers. The business grew from here and Anthony joined after a long career in the wine trade. 
In 2006, Anthony took things in a new direction, just before the ban on commercial wild salmon fishing in Ireland. He began to source organically farmed fish from Irish waters. Ummera now focuses on producing the best quality organic smoked salmon, using salt from Portugal and a small amount of organic raw cane sugar.
The smokehouse also produces smoked bacon with no artificial preservatives, smoked chicken and smoked duck. Pork and chicken are locally sourced.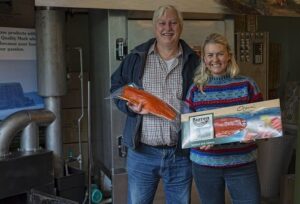 Burren Smokehouse
Peter and Birgitta Curtin began smoking fish in their small smokehouse several decades ago. They used wild fish caught in the Atlantic Ocean not far away from their village in Co. Clare. Burren Smokehouse is now famous and award-winning for its Hot and Cold organic Smoked Salmon with various flavourings, Rainbow Trout and wild mackerel, all produced on-site in the smokehouse next door.
Today Burren Smokehouse is a centre of education as well as a place of production. At the visitor centre, you can learn all about the process of smoking salmon, as well as enjoying tastings and browsing the artisan food and craft shop. You'll find lots of tasty Irish products and all the smokehouse products in the deli and shop.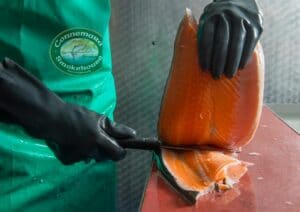 Connemara smokehouse ballyconneely co.Galway
Connemara Smokehouse has been in the Roberts family since 1979, the oldest smokehouse in the region and one of the oldest in the country. It's now in the hands of the second generation with Graham Roberts and his wife Saoirse at the helm. 
Graham favours beech wood to smoke his fish and uses a traditional kiln dating back to 1946. Connemara Smokehouse is open to the public. You can get a guided tour of the production, tasting of product and buy smoked salmon while you're here.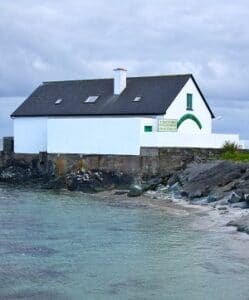 The location of this smokehouse is idyllic; sitting perched on a rock overlooking one of the most beautiful white-sand beaches you've ever seen. 
The beach is fully visible when the tide is out and on a sunny summer's day, the colours of a blue sky, turquoise water with sparkling sand beach and this little white painted smokehouse on top of the hill are just amazing. Well worth a visit for that alone! 
Connemara Smokehouse produces Smoked Salmon and Organic Smoked Salmon, Smoked Wild Salmon in season, Gravadlax, Smoked Mackerel, and roast salmon products. 
Casey's Fish Products 
Bill Casey of Casey's Fish Products has been smoking salmon at his little smokehouse in East Cork for over 30 years. Bill is a purist, concentrating on producing only organic farmed smoked salmon, in the time-honoured way he has been doing it from the start.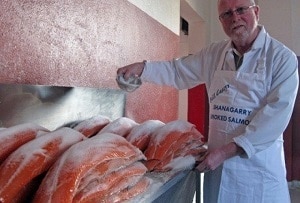 Bill salts his fish by hand before long hours of cold smoking over oak. The whole sides of salmon are then sliced, packed and labelled by hand. 
The whole process is non-mechanised and very much in keeping with artisan production. Now, with daughters Grainne and Sinead on board, the Casey clan are looking forward to a new era of artisan food production. 
Buy Gift Voucher