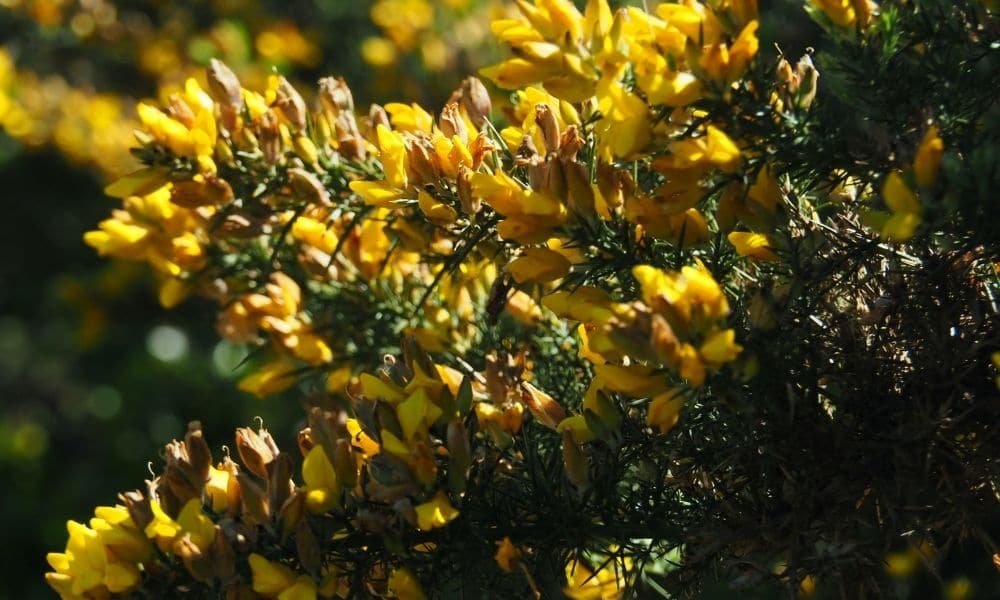 Sharon Greene from Wild Irish Foragers lets us in on the secrets to making your own pot of seasonal gorse tea!
Following on from our April foraging blog with Sharon Greene of The Wild Irish Foragers and Preservers, we've been out and about around the country spotting the bright yellow blossom of the gorse bush in every country lane we drive.
Buy A Voucher
A Great Idea For A Local And Very Pretty Tea Which Costs Nothing To Make Keeping up with the trend for whole flower petal teas that have now become popular and available in good food and health food shops, Sharon recommends foraging the blossom to make your own Gorse Flower Tea.
A great idea for a local and very pretty tea that costs nothing to make, and comes with the added pleasure of a walk in the fresh air on a lovely day, gathering gorse along the way! You will need thick gloves as gorse stalks are thorny.
Follow Sharon's instructions below for how to make Gorse Flower Tea. But before you get all gung-ho for putting the kettle on, she has important words of advice!
WHEN YOU PICK YOUR GORSE FLOWERS, REMOVE THEM FROM THE PRICKLY STALKS & LEAVE IN A COOL OUTDOOR SPOT FOR A FEW HOURS SO THE "RESIDENTS" CAN DEPART. GORSE FLOWERS ARE A FAVOURITE OF MANY INSECTS BUT THEY WILL "LEAVE HOME" ONCE THE FLOWERS ARE PICKED.
Gorse flowers can be picked and used fresh in spring to produce a wonderfully aromatic flower tea. Put two tablespoons of fresh gorse flowers in a small teapot (serves 2). Make sure to give them a little squeeze first to bruise them, to help release the flavour. Leave to infuse for 7-10 minutes & then strain & serve
Just as nice as an Iced Tea as it is as a hot cuppa.
Gorse flowers can be dried for later use. If using dried flowers, use one tablespoon instead of two. Another way to enjoy Gorse Flower Tea, if you are short on time, is to make your usual cuppa, let it cool just a little, then add a dash of our Gorse Flower Syrup. This works beautifully in any Green Tea or Black Tea, but Sharon's personal favourite is a dash in Lapsang Souchong… truly warming & amazing!
Visit Our Shop