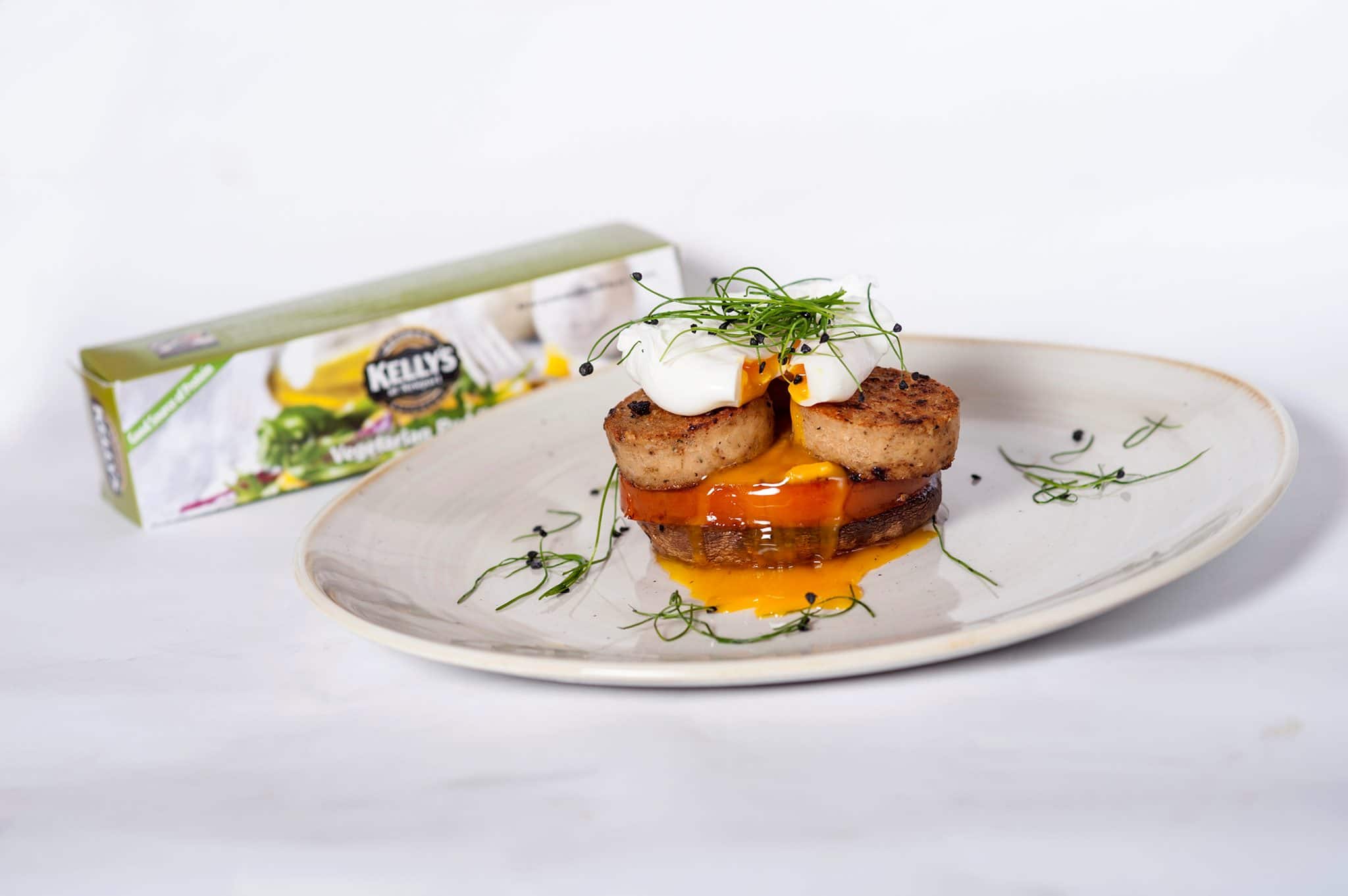 Artisan is a word being bandied about a lot these days. When it comes to food, "artisan" describes food produced by non-industrialised methods with these methods often handed down through generations.
Seán Kelly is an artisan butcher. He eschews mass production, sources meat from local farmers and his own herd, and is committed to nose-to-tail butchery. Born and raised in a butcher's family, he learned his skills from his father and he is now passing these skills on to his children. The family business, Kelly's Butchers of Newport, has been operating since 1930.
"We celebrated 90 years in business last October," Seán tells me. "We've been around a long time. We have the land, we rear 90% of our own cattle and we have an abattoir and the shop."
Inside knowledge
In Seán's small abattoir, artisan practices are just as important for the welfare of the animals as for the end product. When animals don't have to travel great distances, when they are walked to an abattoir near to the farm where they were reared, they are calm. This affects the quality of the meat.
"Travel stresses the animal and the meat won't be as tender".
Apart from the animals, local abattoirs are better for the farmers too who care deeply about their animals and want to sell locally produced meat that is of high quality.
"For the local people, if farmers want to get one of their own lambs killed for their own freezer, if they can't do it here they have to bring it 12 miles and the next place is 25 miles away. When local abattoirs close there is no place they can get it done".
Local abattoirs, like Seán's, are an essential link in the farm-to-fork chain for local meat. To have local meat you need to have a local abattoir.
It is also better for the customer, as they can buy local meat from suppliers they know and trust. It's a way of supporting the community, and as we know, community is very important here.
"We dress the animals in the abattoir. We hang the beef for three weeks and the lambs for a week, and we use everything. Nothing is wasted.
When foot and mouth came in, you could not give away oxtail, liver, anything like that, but it is all coming back again now. We are even selling beef cheeks now. People are asking for beef cheeks, oxtail, and lambs liver and lambs heart. All that is coming back in again. It is a delicacy. They are seeing it on telly anyway, what you can do with it and people are starting to use it.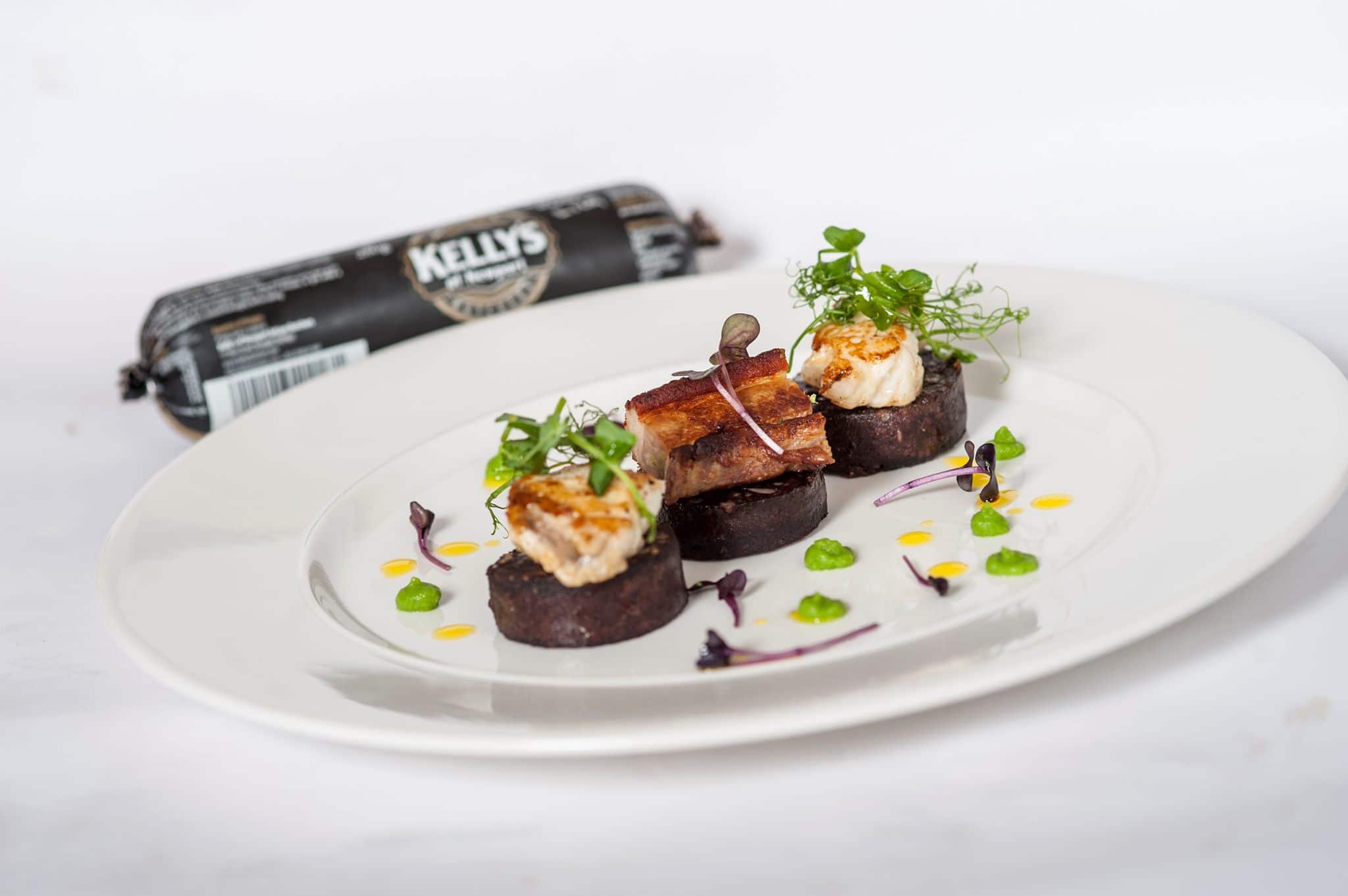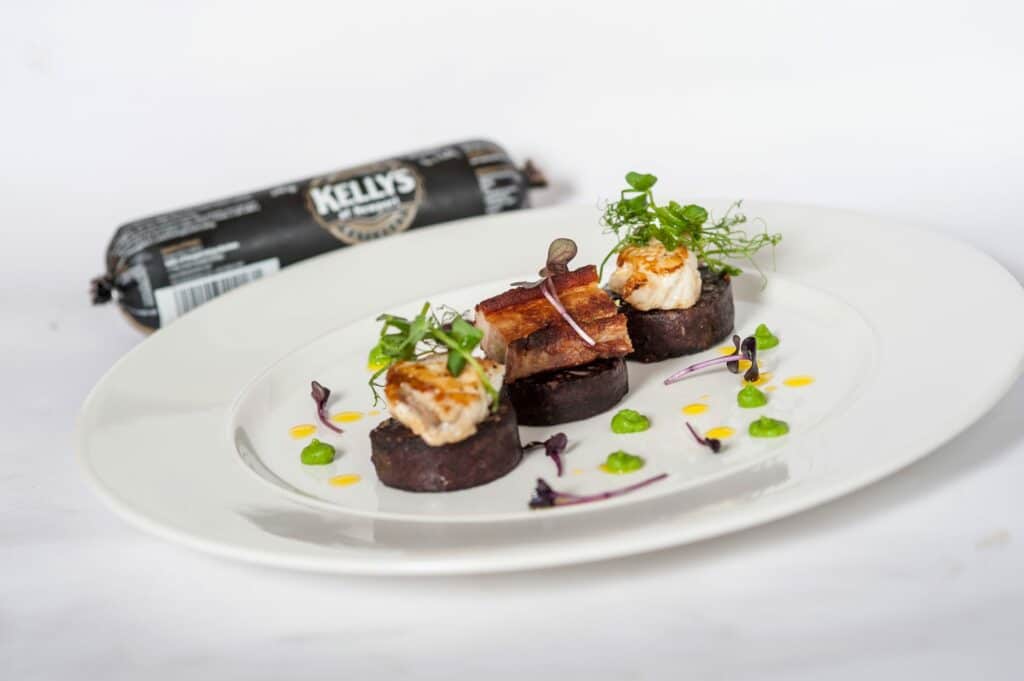 I think it is an interest in old ways of cooking. You see, there are so many of these new slow cookers now and people are using this meat to go into it and break down the muscle into a nice dish.
I started 50 years ago, more, more than that. I remember seeing books that my father had back in the 1930s and sirloin steak was a half a crown, which was 2 shillings and 6 pence, which was low money. Well, I suppose at that time it was an awful lot of money. But dripping was 2 shillings. So the people that time thought that dripping was just as valuable as sirloin steak".
Now Seán sells dripping in his shop and it is particularly popular at Christmas, although he does admit "some people don't even know what it is but those people that do know what it is will buy it".
In Kelly's Butchers, alongside your dripping and sausages, you'll get a side order of gossip and friendly banter too. It is during these interactions that Seán (yes, you'll still find him behind the counter) builds rapport with his customers and listens to what they are saying, which in turn feeds into their product offerings.
"The person that thinks they know it all, they know nothing. You have to listen to your customers, see what they want, what the trends are, and keep going that way, developing that way".
This approach has paid off for Seán and the family business. His shop not only sells local meat from local farmers, and from his own herd, but also stocks an array of award-winning products developed by the Kellys. Most famous are Kelly's Puddings and Kelly's Speciality Sausages. But by listening to his customers Seán also developed a gluten-free black pudding and vegetarian white pudding, both of which are very popular. The impact of tourism can also be seen in the products especially the 'Wild Atlantic Way' and 'Greenway' products which are made with Atlantic seaweed. Much like the way the proximity of the sea flavours the Achill Mountain Lamb, the seaweed flavours the puddings with a taste of the Mayo coast.
Due to the popularity of these products, the Kelly business has grown. Alongside the abattoir and butchers shop, there is now a farm, a factory and a shop where Seán, his brother, and Seán's sons Kenneth and Cormac all work.
Family Ties
There is also Kelly's Kitchen, a cafe next door to Kelly's Butchers, which is run by Seán's daughter, Shauna. So, if you cannot wait to get home and cook up the spoils of Kelly's Butchers, you can nip next door and they'll fix you up a traditional mixed grill laden with Kelly's meats. You can't get much more local than that.
Speaking of which, Seán stresses the importance of keeping things local "it's a bit like nepotism. If you buy off them, they'll buy off you. They support me and I'll be buying lambs and cattle locally."
Spending money locally on Irish products is "great for the whole Irish economy, for farmers, for the whole lot. It is great for the countryside. And the producers are so passionate about their food and they are so passionate about where they come from and that spills into everything.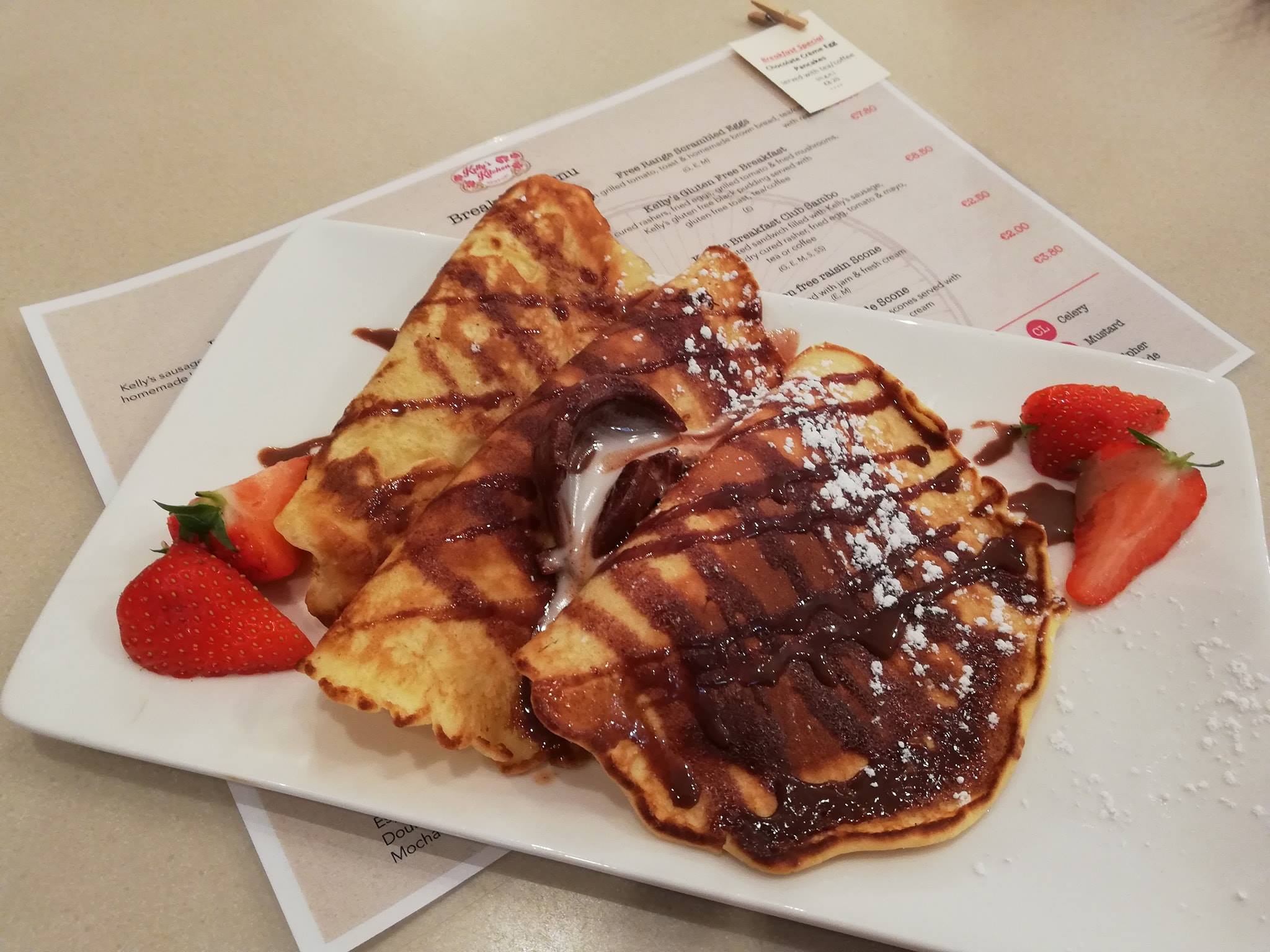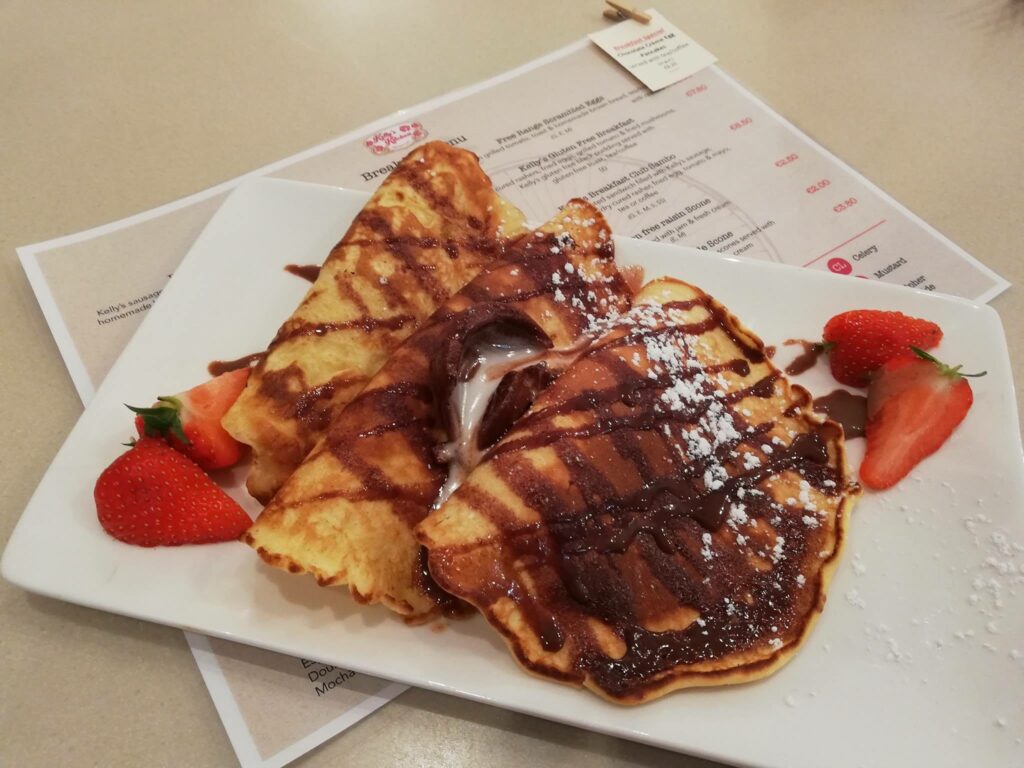 I believe that the lamb on the west coast of Ireland is better than any other lamb in the country. And I'll tell you why. The breeze comes across the Atlantic Ocean. Now, the saltwater is blowing onto the land and you have a salty taste on the land or a sweet taste on the land and the grass and the cattle and sheep are eating that. We are what we eat, and I think that the lamb is beautiful. A rack of lamb from the lambs around here is absolutely fantastic because of the environment of the sea.
Look it, every place has a story about food. In County Mayo, in Newport in particular where I'm from, there are not many dairy cattle, so we have no cheese. But we have the lamb and the beef and I just think it is fantastic. I just think the lamb around here is absolutely beautiful".
So when people visit Mayo they really need to try the lamb, "and of course, Kelly's sausages and puddings. We make a lot".
Musing on Irish food in general, Seán tells me that he is looking forward to a time when he hears "the young people saying: 'I'm going out for an Irish'. Not a Chinese, not out for an Italian, not out for an Indian. I'm going out for an Irish".
What to watch out for
With the food community in Mayo supporting one another the way they do, this is one place you most certainly can 'go out for an Irish'. And you should. Much like Martina's Achill Mountain Lamb and Hugh's Achill Oysters, you'll find Seán Kelly's meats on menus across the region. Chefs love to incorporate his products into their cooking including Frankie Mallon of An Port Mór and Myles O'Brien of The Tavern Bar & Restaurant. So, if you want a taste of Mayo, just look out for these products on menus all across the region.

Explore & Book
Food & Drink Experiences
Luxury Overnight Stay and Afternoon Tea for Two at the Grand Central Hotel

What You'll Get Luxury overnight accommodation for 2 in the Grand Central Hotel Belfast, including afternoon tea in the Observatory – 'Irelands highest cocktail bar' Stay in a Deluxe Bedroom with views over the city, and enjoy a full Irish...

Wild Atlantic Distillery Tour & Tasting

What You'll Get Witness the magic of distilling with a visit to Wild Atlantic Distillery located in the north-west of Ireland. Brian and Jim, your hosts will give you a warm welcome with a complimentary drink waiting at your arrival. Following this,...