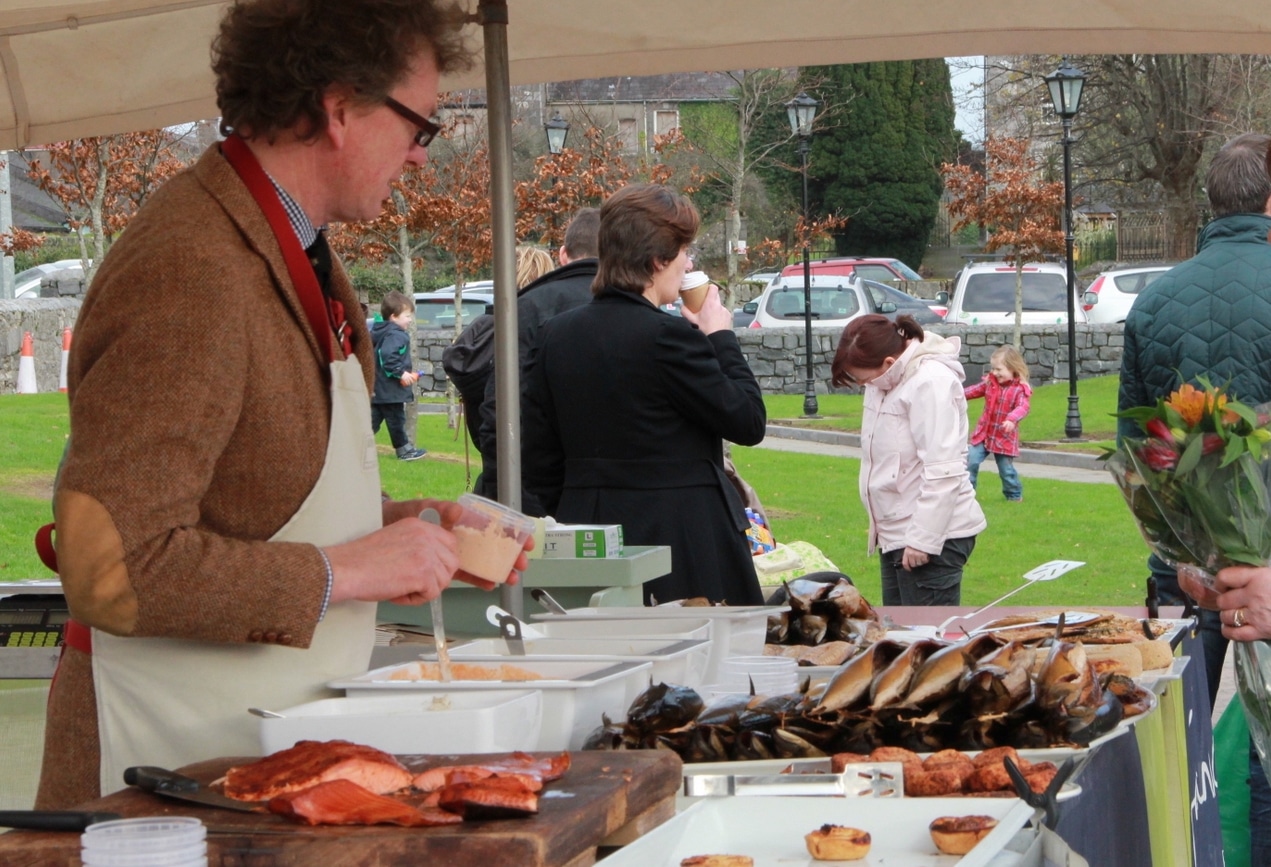 Midleton Farmers Market – Co Cork
Time:
Every Saturday 09:00-13:30
Address:
Midleton, Co Cork, Ireland
Midleton Farmer's Market, one of the most famous farmer's markets in Ireland, established over a decade ago, was born off an idea from Darina Allen of Ballymaloe Cookery School and was established by a dedicated and hardworking committee. Most of these are still on board today, taking a proactive role in making sure the market stays as vibrant and fresh as it was when it first began, over ten years ago.
It led the way in this style of shopping, and continues to provide a platform for local growers to sell direct to the public.
The town of Midleton is a bustling market town of old, and the establishment of the market really helped maintain that reputation. Every Saturday, residents of the area throng into the Hospital Road location, to avail of some seriously good local produce, not to mention to meet up, chat, and spend time in the midst of a lively thriving market environment. The market buzz is contagious!
The Ballymaloe Cookery School stall is always brimming with herbs and vegetables from the school gardens. Ryan's Arbutus Bread are here, as well as Frank Hederman's award-winning smoked salmon and other fish products from his Cobh based Belvelly Smokehouse. Organic pork from Woodside Farm, organic chickens from Dan and Ann Aherne are famed countywide for their delicious flavour. Organic vegetables are also on offer, along with a variety of ready-made foods, pesto's, sauces, jams, preserves, locally cured pork and bacon products, and other gourmet specialities.  Fresh fish and local and Irish cheeses are also here such as Good Food Ireland's Knockdrinna Farmhouse Cheese – so it's quite easy to fill a bag with shopping for the week and absolutely no need to visit a supermarket. Many of Midleton's residents do that every single week – taking home food that has credentials of the highest sort, and boosting the local economy and keeping small producers in business in the process.
Visit Our Shop