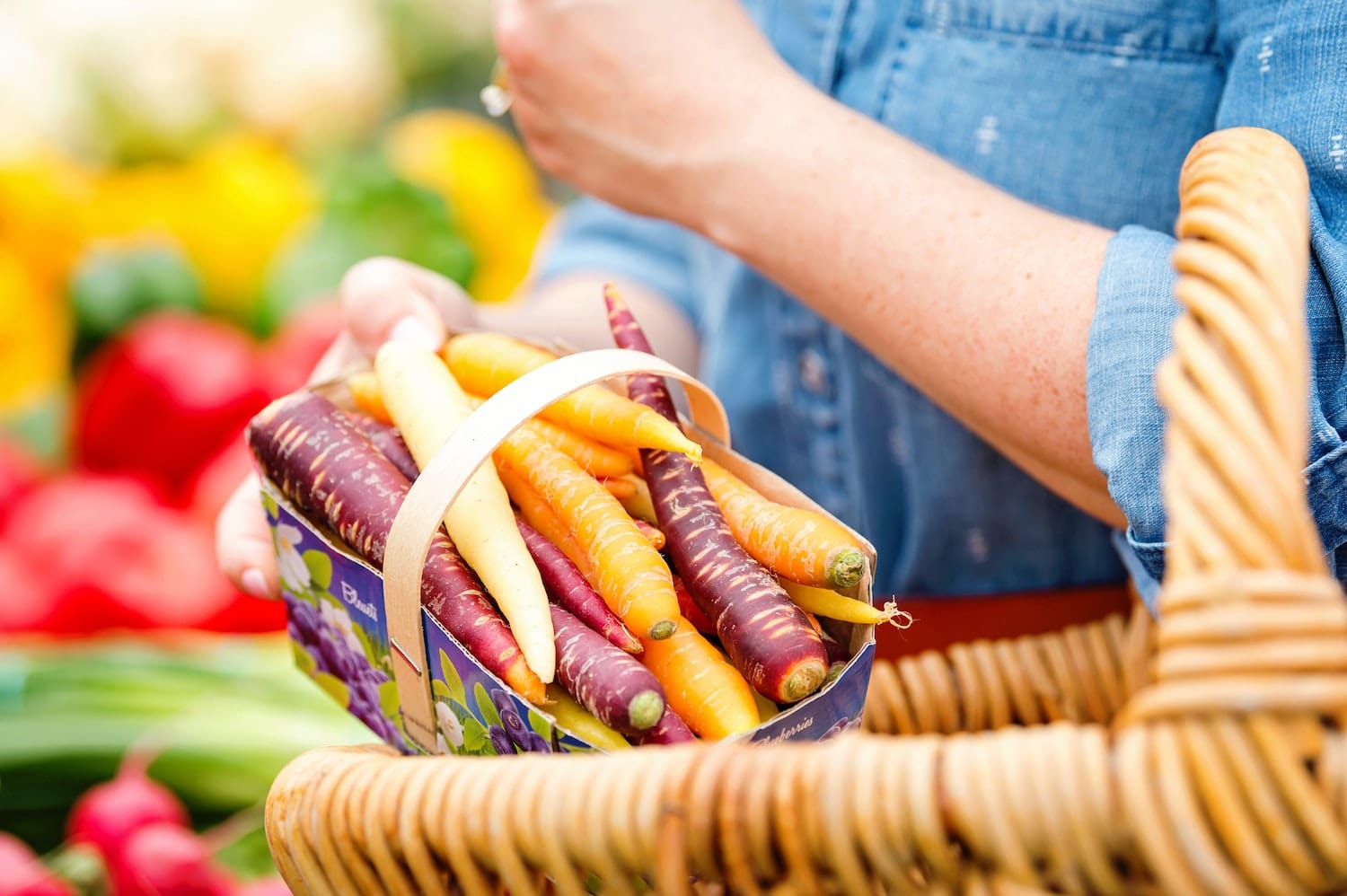 Getting a kick from buying something nice always works to cheer the mood. It doesn't have to be a leather handbag, Manolo Blahnik shoes or a designer shirt. Food treats also work wonders to lift spirits if you're a creature of comfort. From the best oils to use on this summer's salads to a hunk of great Irish farmhouse cheese and crackers, handmade Irish chocolates or the best teas, coffees, and home-produced cordials, our food shops have them all!
COUNTRY CHOICE, NENAGH TIPPERARY
Country Choice is an iconic destination. The legend that is Peter Ward and the lady who puts up with him, his ever-patient and supremely talented wife Mary, are two people who live and breathe good food. Both great cooks and Mary is a stunning chutney, jam and relish maker. This couple has not just successfully run a neighbourhood food shop for over 30 years, they have also managed to raise a beautiful family and two of their daughters are now in their own food businesses.
That's some going. On the hallowed shelves of Country Choice, you will find everything from specially sourced olive oils and wines to Mary's preserves and dressings and all manner of Irish and European artisan produce. On the deli counter, you're just as likely to find a few punnets of raspberries or strawberries from a local gardener as you are to admire all the homemade baking and salads prepared here fresh every day. After you've chosen, stroll to the back of the shop and take a seat in the café where great homemade food is the order of the day.
URRU CULINARY STORE BANDON, CO. CORK
Ruth Healy is a legend in her own lifetime. She has created an award-winning urban food shop in a rural West Cork town and managed to make it a 'must stop' for local residents and anyone travelling through. From food critics and writers to visiting producers, journalists and long-standing customers who come specially to browse the packed shelves here, you could find a wide range of folk in Urru Culinary Store at any given time!
Even Darina Allen of Ballymaloe Cookery School can't resist calling every time she visits West Cork, to buy a few bits from the range of almost 100 Irish products on the shelves here. Darina says it must be to do with the open-plan layout which makes it so easy to browse and find what you want. We say it's all to do with a lady who knew how she wanted her shop to work and has spent 14 years perfecting the art of pleasing her customers. We defy anyone to walk into Ruth Healy's Urru and not find something they didn't even know they needed till they saw it. Alongside the food, find a great selection of cookbooks, both new and classic, wines and gift and hamper ideas. After all that retail therapy the famous Urru sandwiches go down a treat, served at the big sharing table or counter seats. All made with local produce available in the shop and served with great coffee or tea made by a willing and able team of staff.
DONNYBROOK FAIR, DUBLIN
Donnybrook Fair is a proper independent food shop that serves the community of Donnybrook in Dublin and the wider Dublin area. The flagship shop in Morehampton Road is complete with a restaurant and cookery school. A smaller store in Greystones services this residential community in Co. Wicklow. Both shops are packed to the rafters with seasonal fresh fruit and vegetables, fresh meats and fish, DF's own ready-made meals if you don't fancy cooking, great ingredients if you do fancy getting the pans out and much more.
There's 30% off selected items in the Summer Eating Sale currently. A wide range of wines is specially chosen by expert sommeliers from all over the world. DF will take care of your gift and hamper requirements and can cater for any party, celebration, business lunch or corporate event. Here it all is, under one beautiful roof.
GLASRAI & GOODIES
Siobhan Lawlor quietly gets on with doing what she does best at Glasrai & Goodies in the Main Street of Gowran, Co. Kilkenny. What Siobhan does supremely well is packed her tiny shop to the rafters with the very best in Irish food and produce. Her passion for this business began when as a home cook, she struggled to find specialist ingredients she wanted for her own use. So she created a shop. Build it and they will come was the idea. And so they do.
Not just to buy the Irish artisan produce, cheeses, charcuterie, olives and fresh seasonal fruit and vegetables grown in this immediate area, but to get great coffee to go and some of Siobhan's homemade quiches, tarts, sandwiches and salads to take away. There's a beautiful abbey on the green across the road from the shop. Just the perfect spot this time of year to have a picnic of Siobhan's goodies and admire the history and beauty of this lovely village. Siobhan's customers vary from the workmen and builders passing the door who know exactly where to go to feed themselves well, to discerning shoppers looking for exactly the right ingredient and home cooks who know only too well that they will be inspired to greatness in the kitchen the minute they step in here. We kid you not. Try escaping without spending. It won't happen.
JACK'S KILLORGLIN CO. KERRY
Killorglin in County Kerry has two kings. One is King Puck, the famous wild Irish goat honoured with an annual festival and a permanent statue at the entrance to the town. The story of King Puck goes back in history when a wild goat is thought to have come down from the mountains to warn the residents here of Cromwell's arrival in the mid-1600s. The other royalty in Killorglin is Jack Healy, of Jack's Bakery, the King of bakers in this part of the world! Jack is a baker from a long line of Cork bakers.
Now married to Celine and living in Kerry, Jack brings his baking skills to this little shop. The smell of fresh bread and buns coming out of the oven is to die for. Everything from real sourdough to yeast bread, rolls and traditional Irish soda bread, with great cakes, buns and gateaux. The shop also sells everyday ingredients as well as a range of Irish and continental cheeses, charcuterie, homemade salads and deli items. Browse the shelves for useful storecupboard ingredients also. And talk to Jack. What he doesn't know about baking isn't worth knowing.
KATE'S KITCHEN, SLIGO TOWN
The eye-catching shop with the sleek grey shopfront and large glass windows is none other than Kate's Kitchen, a veritable emporium for food lovers in the centre of Sligo Town. Kate O'Hara and her sisters Beth and Jane are at the helm of this elegant shop which calls itself an Independent Grocery and Eatery. And that it is. An independent food shop that shuns the big names in favour of exclusive artisan products and unusual storecupboard items, to the good deli.
Counter stools provide a great perch to enjoy a cup of coffee and something to nibble on for lunch. Kate's Kitchen has an in-house bakery and cake counter so there will always be sweet and savoury things to enjoy. On the shelves, you'll find everything from great coffee to Irish porridge oats, preserves, jams, chutneys, biscuits, wines, and cordials. Have your selection of goodies popped into a gift hamper for someone special. Browse the exclusive Irish and European beauty and hair treatments too.
RUA DELI
Aran and Colleen McMahon always wanted a space where they could sell and highlight the local produce the reputation of the original Café Rua was built upon. But space at the café didn't allow it. When a second premise was located in the town centre of Castlebar, the McMahons jumped at the chance to realise a dream. Rua Deli is a little shopper's paradise downstairs.
The homemade cakes and bread are complemented by the adelic counter of salads and other home-cooked foods, and a proud selection of deli produce which includes a proud showcase of items from Co. Mayo.
As well as the food, you'll also find some handy kitchen gadgets and great cookbooks. Then when you've shopped till you've dropped, you don't have far to go to refresh the weary wallet. Just pop upstairs to the shop café where you can indulge in a gorgeous daily changing menu of seasonal dishes. Rua Deli is quite the perfect shopping heaven, in its own unique way.
THE BUTLER'S PANTRY
The Butler's Pantry shops in Dublin are heaven-sent for the people of the capital's residential neighbourhoods. These little shops provide homemade dishes for the working population who don't want to cook when they get home. Balanced and nutritious meals form the mainstay of the offering, with tastes and flavours geared to the seasons. In summer, find light salads and perfect barbecue ideas. In winter, grab a warming stew, soup or casserole that will warm the cockles.
Terrific lunch to go ideas daily, great fresh baking delivered each morning from the bakery and kitchen in Bray, good coffee and a selection of sweet treats, salads and other lovely bits. The Butler's Pantry name conjures up the vision of a cornucopia of delicious items just waiting to be enjoyed – and it does exactly what it says on the tin.
THE VILLAGE GREENGROCER CASTLEMARTYR CO. CORK
In a little rural village of Cork, Dorothy and Sean Walsh have built an empire. They started with small greengrocers across the road and ended up with prime corner premises next to a little river with a deli counter and an upstairs seating area for lunches. At The Village Greengrocer and Food Hall they have continued their quest to supply locally grown vegetables to the community, whilst adding to that with a selection of Irish and continental products and storecupboard ingredients.
You'll find Irish and local jams and chutneys laid out on tables and shelves stuffed with all sorts of goodies. Staff are knowledgeable and welcome questions about where things come from. The deli counter in the shop is where you choose your takeaway items or make up a plate to eat in. In summer, there are little tables beside the river to enjoy the sun while you eat. How lucky is Castlemartyr to have this gem in its midst?