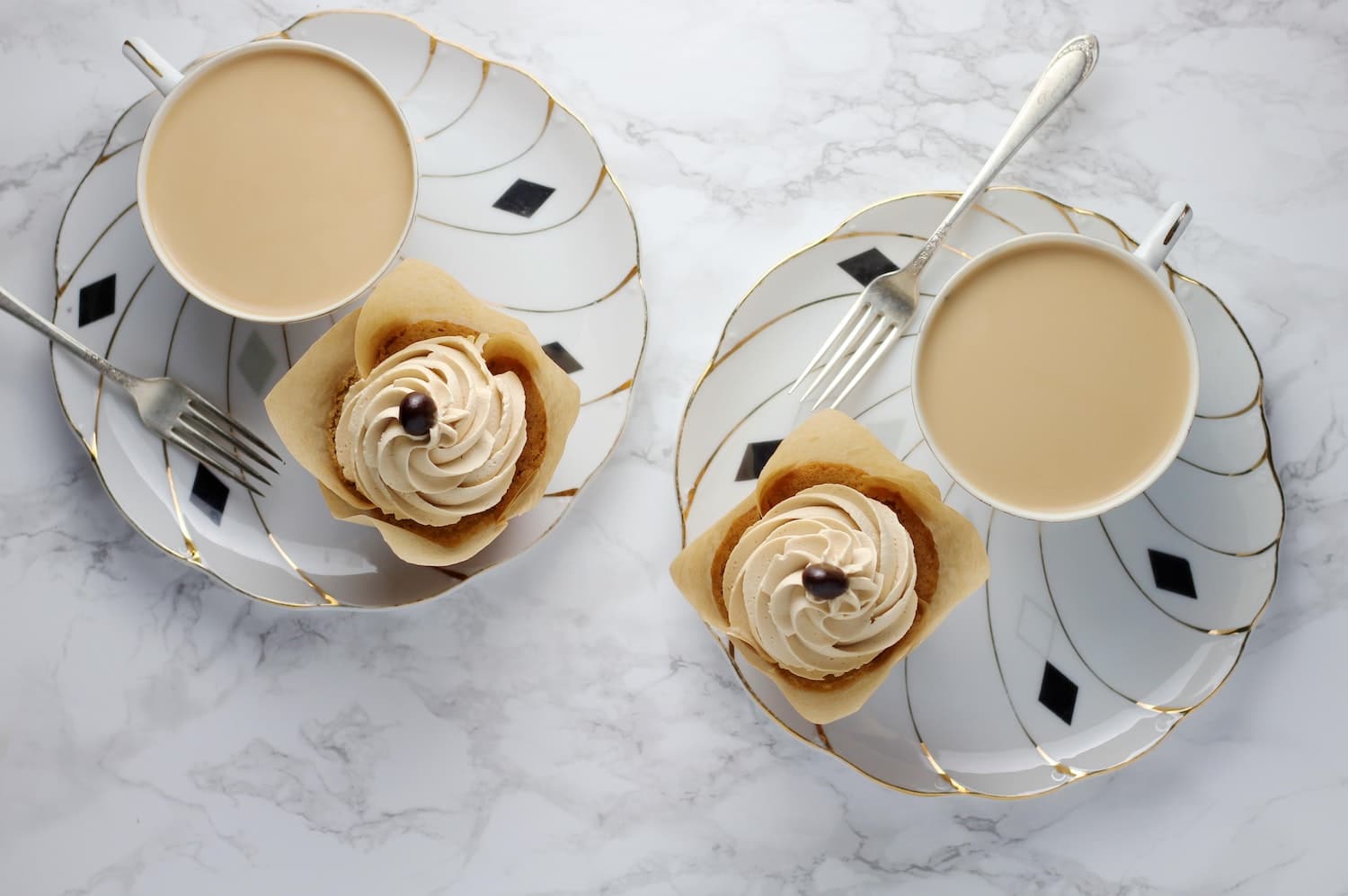 Coffee drinking seems to have taken over the world. Don't get us wrong, it's not that we don't indulge in a good cup of coffee when we get the chance. But tea is the drink that once fueled the Irish(other than whiskey!) and we seem to have forgotten that. We are so busy getting hipster with the barista brews, we've left the teapot to gather dust. 
Visit Our Shop
Today we reinstate the drinking of tea as a national pastime and recommend where to do it in the Good Food Ireland network. We don't mean Afternoon Tea, a grand, white-glove service social affair with all the works, rightly deserving of its place in the culinary world. We're talking here just a great cuppa – which you can marry with cake, a bun or a sarnie if you so wish. It's time to turn over a new leaf and start appreciating tea again. And we've just the places to enjoy your next cuppa!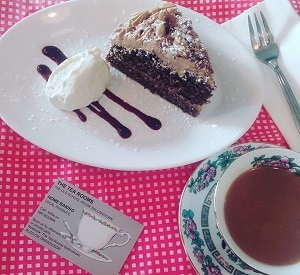 Ballinahown Tea Rooms, Westmeath, Co. Offaly 
Ballinahown Tea Rooms is a great little Tea Room above a gallery in the heart of the sleepy village of Ballinahown. This little spot is arty, crafty and cute. Tea is served in proper china cups with all the lovely home baking and light lunch dishes on the menu here.
If you're driving through this village, keep your eyes peeled, because it's so small that if you blink you could miss this little gem. And that would be an awful shame because it's just the sort of place to refresh and reinvigorate.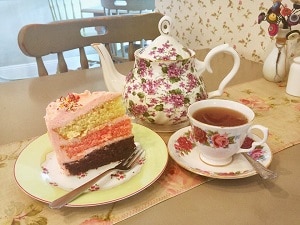 Button & Spoon Vintage Tea Rooms
Button & Spoon is a vintage Tea Room in Bridgetown, Co. Wexford. Owned and run by Nuala and Nigel Grant, whose Springer Spaniel Button inspired the name. The pair joined his name with Spoon to represent the traditional wooden spoons used in baking. And what a treat of tea and baking you've got in store here. Pour a cuppa and clink your pretty china cups to make a toast to the riot of fabulous baking Nuala and her team create every day. The cake is a thing here – in many and varied styles and tastes. So good you won't resist it!
Enjoy… from White Gables
Alongside White Gables Restaurant in Moycullen Co. Galway is the wonderful Enjoy…from White Gables. A cosy daytime tea room. Be it morning, lunch or afternoon, traditional and specialities teas make a great accompaniment to the home-baked scones and buns, cakes and light savoury refreshments here.
Pretty china and cute little tables outside make for a very graceful tea drinking experience when the weather is good! Kevin and Ann Dunne created this café in 2010, now a must-stop spot for regulars of the town and those passing through on the way to the magnificent landscape of Connemara.
Buy Gift Voucher