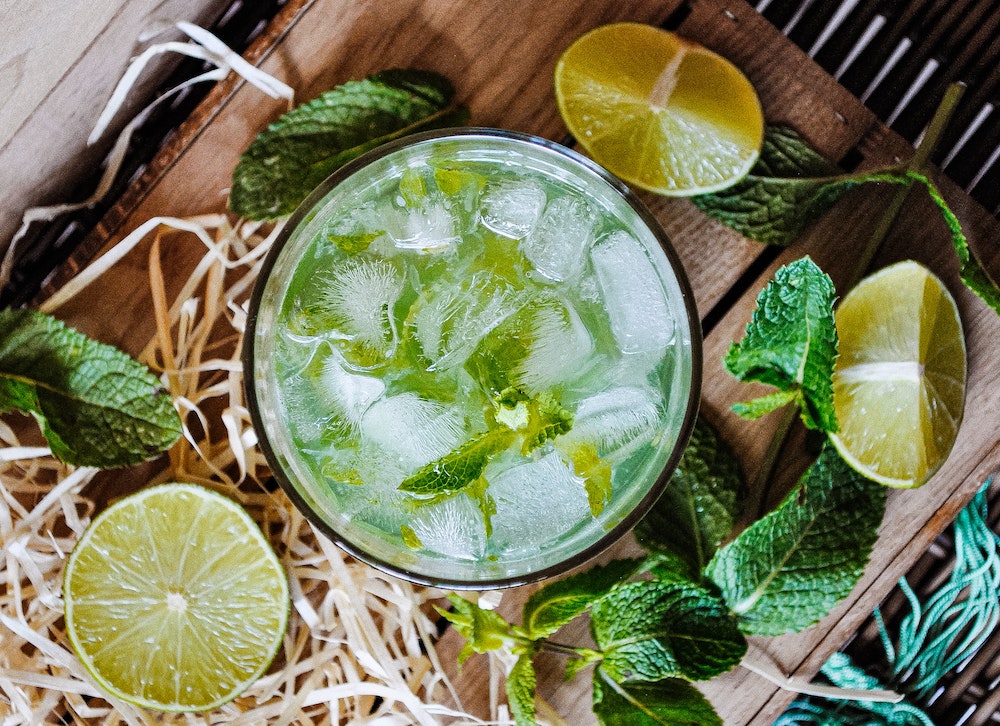 It may be the last month of summer, but there's still time to inject some fresh seasonal taste into things. Mint is the herb of summer. It grows prolifically and its uses are many and varied. Make the most of this soft-leaved herb now as the summer season draws to a close.
Visit Our Shop
Which Mint 
You can easily grow your own mint, but it's a herb best contained unless you want it to run rampant all over the garden. Once it's established it will spread like wildfire, so if you don't mind that, plant straight into the ground. Otherwise, use a big pot, or better still, a bucket buried into the ground. Mint is a perennial plant, which means it will come up year after year. It's no too late to plant now, but choose a well-established plant as it's late in the growing season. It will pop up bigger and better next year
There are different types of mint. Here are the most common ones you're likely to come across: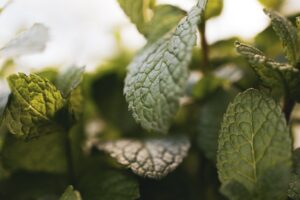 Spearmint: Classic mint with a soft roundish leaf. Fresh spearmint taste.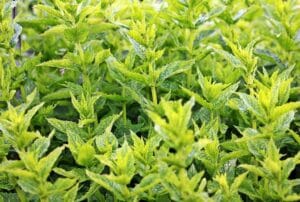 Peppermint:  Long elegant pointy leaves. Very vibrant and menthol and peppery in taste, hence the name. This is the mint most usually used dried for mint tea because it has intense flavours which get stronger when dried.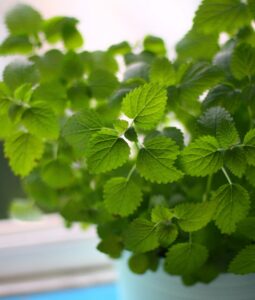 Apple mint: This has big soft slightly furry leaves and is sometimes called 'woolly mint' for this reason. Can often be found growing in the wild.  A delicately minty fragrance with a burst of apple on the mild mint taste, Really lovely with fruit or desserts.
Six things to do with Fresh Mint 
1. Stir a few torn mint leaves into a summer fresh fruit salad with the berries of the season. Leave to infuse at room temperature for 15 minutes before serving.
2. Add mint to non-alcoholic summer punch. Mix fresh Irish apple juice and orange juice together in a jug. Add ice cubes and slices of apple and orange. Stir in whole mint leaves before serving. Kids love this!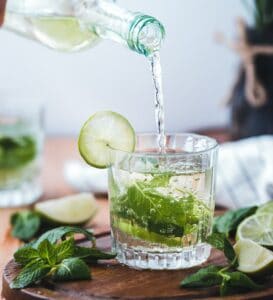 3. Make a Mojito! Summer just isn't summer if you haven't had this classic seasonal cocktail. For one Mojito, place 4 lime wedges into a wide topped glass with 8 mint leaves and 2 tsp sugar. Using the end of a clean small rolling pin or wooden spoon, lightly bash or 'muddle' the limes with the sugar and mint till the lime juice is released.  Add a few ice cubes and pour over a large measure of rum. Top up with soda water. Stir and serve decorated with fresh mint sprigs.
4. Stir fresh mint leaves into a Thai or Indian curry just at the end of cooking, to liven the flavours as you're about to serve.
5. Make the fresh mint sauce. Place a good handful of fresh mint leaves in a teacup, and snip with a pair of scissors. Pour over 4 tbsp malt or white wine vinegar. Add 4 tbsp boiling water, a pinch of salt and 2 tsp sugar. Stir and taste. Add more sugar/vinegar to your personal preference for sweeter or sharper sauce,  and leave to cool before serving with roast lamb or grilled lamb chops. Yummy and dead easy.
6. Brew some fresh mint tea. Rub a handful of mint leaves between the palms of your hands to bruise them slightly, then place them into a teapot. Top up with boiling water. Leave for a few minutes to infuse before serving. Really good for soothing a sore tummy or indigestion. This tea is also well sweetened with a little honey, then chilled and served in a tall glass over ice cubes as iced mint tea. Decorate with mint sprigs and half a lemon slice.
Buy Gift Voucher