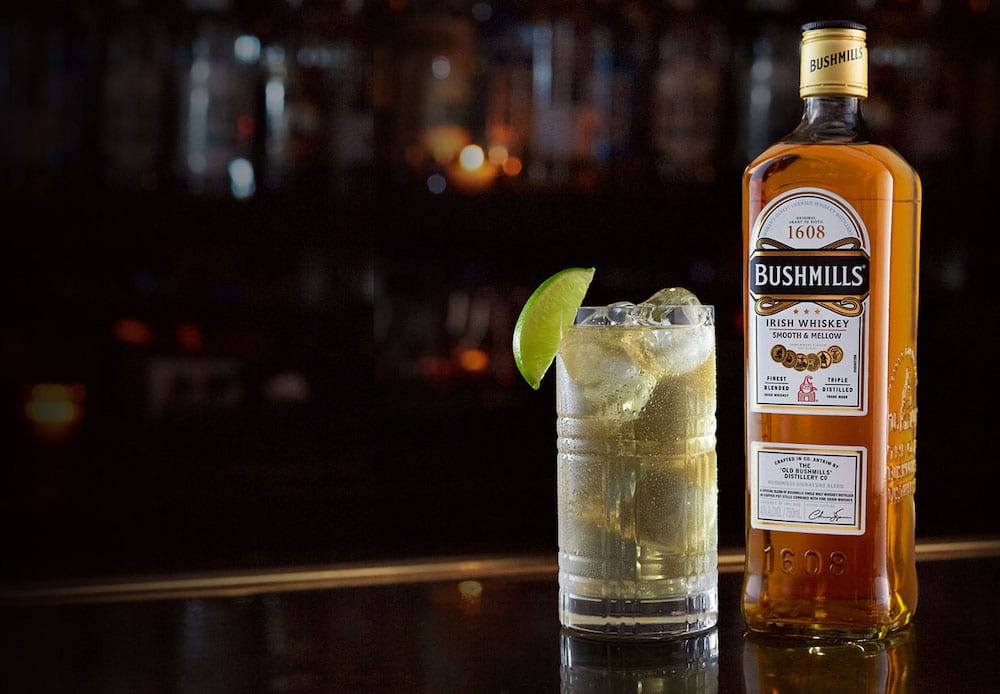 We step back in time to walk through the history of one of Ireland's most beloved whisky producers.
Visit Our Shop
The Irish love a drop of whiskey. It's the drink we drink to toast a birth, a death, a special anniversary or just when we need a tonic after a shock! Bushmills Irish Whiskey is famous all over the world. It has over 400 years of history and heritage behind it, to become a world-class drink sought after by whiskey connoisseurs.
The licence was first granted to make whiskey in Co. Antrim in 1608. But the Bushmills Distillery didn't become official until 1784. Hugh Anderson registered the distillery at this time and the Pot Still became the registered trademark. Still used today to denote quality and distinction.
Bushmills fell prey to rising taxes in the 1850s when the tax on grains was increased. Malted barley is an essential component of Bushmills, and when rising taxes hit the barley causing many distilleries to change their recipe, Bushmills stuck to their guns and paid the increase in order to keep consistency. That paid off because as the 1800s and 1900s progressed, Bushmills became an award-winning whiskey, including winning the only gold medal for whiskey in Paris in 1889.
Literary recognition came later, with James Joyce mentioning Bushmills in his epic novel Ulysses. When prohibition ended in 1933, it made Belfast merchant Samuel Wilson very happy indeed. He had bought the distillery ten years previously, and held faith that prohibition in America would be lifted and his whiskey would sell like a dream! Which it did. And made him his fortune as he had always believed!
The Second World War stopped production of Bushmills and a bomb attack on the Dublin offices destroyed all the company archives. But as the war ended and the boom years kicked in, production resumed and the whiskey proved as popular as it ever was. Demand in the USA rose substantially.
Bushmills celebrated 400 years in production in 2008. A huge occasion which saw the Bank of Ireland print pictures of the distillery on its banknotes! The late 2000's have seen famous names from stage, screen, music, art and design come on board to spread the word about this historic whiskey. Culminating in 2012 with a one-off live performance in the Old Bushmills Distillery which hosted 'Bushmills Live', celebrating the art of whiskey making through music.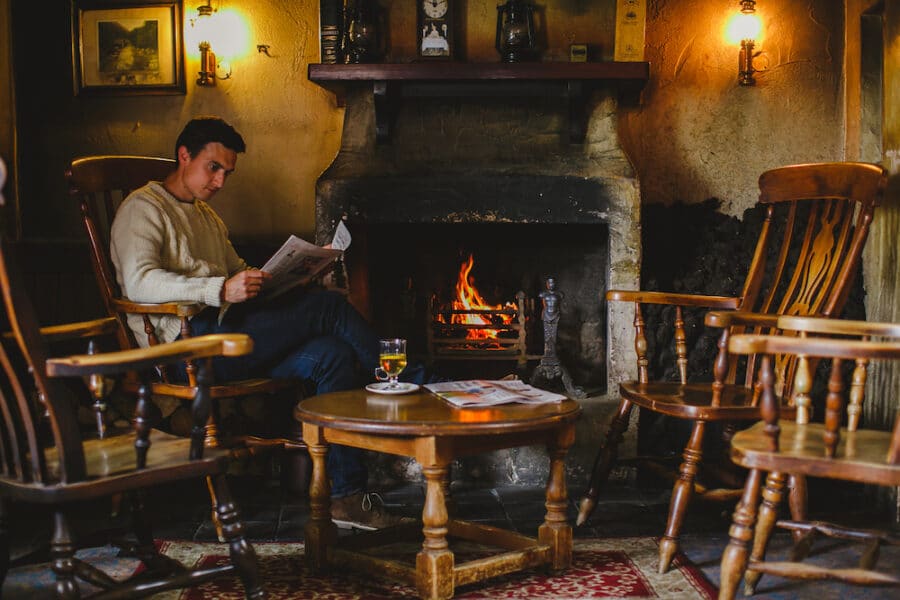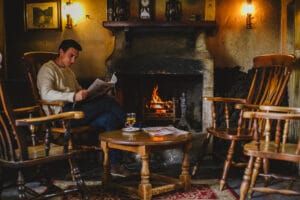 WHERE TO SAMPLE BUSHMILLS WHISKEY
Where better to sample Bushmills Whiskey than at The Bushmills Inn in Bushmills Village? Close by to the distillery, this Good Food Ireland Culinary Accommodation combines superb local food with comfortable guest rooms in this traditional historic inn, turned country hotel.
By coincidence, the house and stables of Bushmills Inn date back to 1608, the very year when the licence was granted to produce Bushmills Whiskey! So it's fitting that you can get a shot (or two) of the finest Bushmills right here, in the dedicated whiskey tasting room, no less!
This intimate snug room has a wood-burning stove and provides just the kind of warm cosy ambience you want when you're settling in for the evening with a glass of the finest, either clinking over ice, mixed with water or your mixer of choice, or just as it comes.
Bushmills is one destination on our fantastic Gourmet Causeway Coastal Route tour, available to book now. It also takes in the amazing Unesco World Heritage Site of Giant's Causeway, which is very close to Bushmills. This tour incorporates a visit to Bushmills distillery, where you can learn the history for yourself, and soak up the atmosphere of one of Ireland's most famous and oldest distilleries.
Buy Gift Voucher