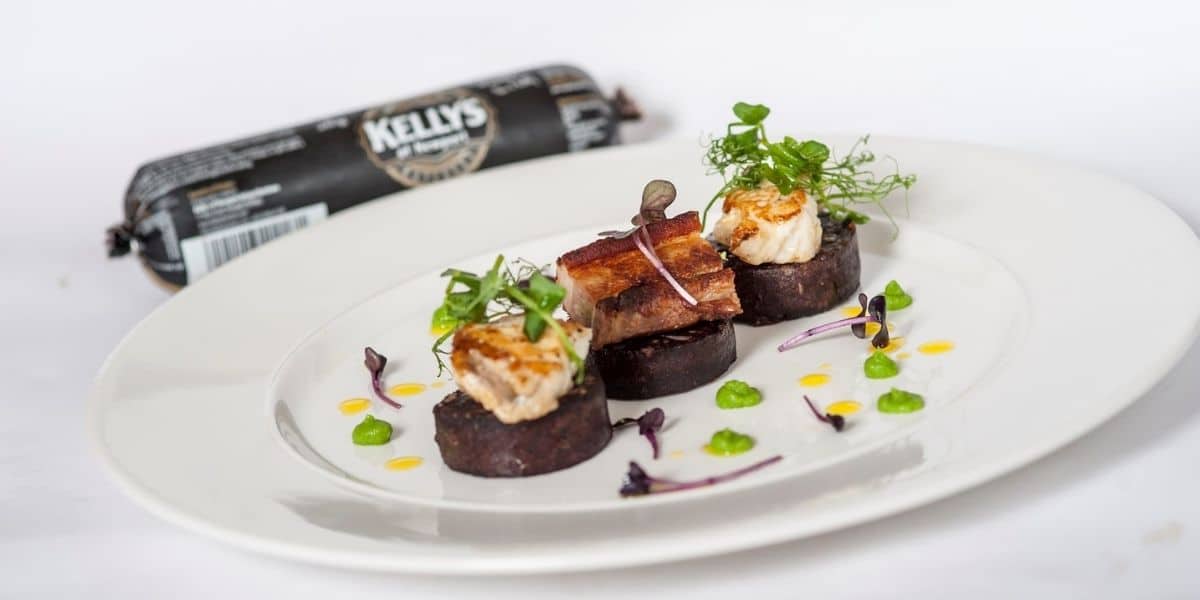 As the women of the small farmhouses of an Ireland of long ago created black pudding in their kitchens, using the by-products of a home-reared pig, they could never have known they were creating a traditional food that would win awards. This humble pudding made from pork fat and blood and sometimes oatmeal or barley were originally made to sell at local markets, to supplement the income of the farm. It also fed the family as part of a traditional breakfast with home-produced rashers and sausages. 
Ireland has raised black pudding to culinary heights. But its history goes back to ancient times. According to Alan Davidson's superb food reference book, The Penguin Companion to Food, black pudding was first mentioned in Homer's Odyssey of 1000 BC, and Apicius, the only classical cookbook text to survive from the times of the Roman Empire, who knew? Blood Sausages of this kind were also embraced with gusto by the English and the French, whose classic 'boudin noir' is just as famous as Irish black pudding.
Buy A Voucher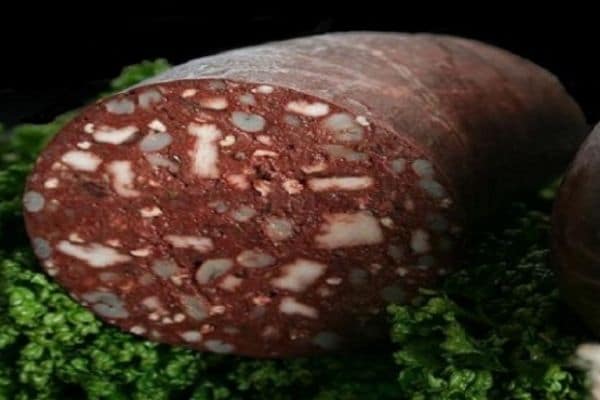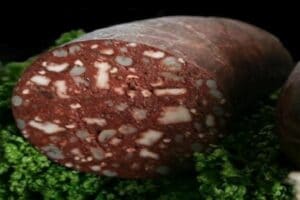 Today Black Pudding is familiar on all our plates as part of a full Irish breakfast. Where would a fry to be, without some tasty slices of this rich, dark, highly seasoned pudding studded with oatmeal?
Making black pudding has now become an award-winning art Good Food Ireland butchers have perfected well. Here are some to look out for on your gourmet adventures around Ireland.
Kelly's of Newport
Kelly's of Newport began 75 years ago when Dominic Kelly, who had served his time with Jake McCormick in Westport, Co. Mayo, decided to open a business in Newport Co Mayo. He named it Dominick Kelly, a name which remains over the shop to this day.
His sons Seamus and Seán took over the business in 1974, expanding and extending their father's work. Seán is now the leading butcher, with sons Kenneth and Cormac working alongside him in this well-established family business.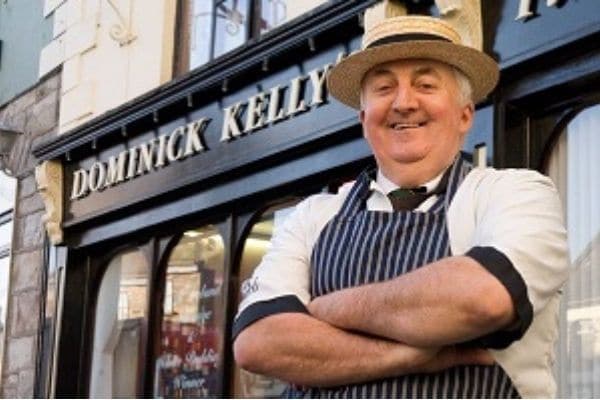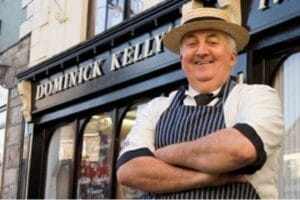 Seán is one of only five butchers in Mayo to have his own abattoir which processes beef and lamb for sale exclusively in Kelly's. Around 70% of that stock comes from the family farm.
A well-known local secret "the Putog" (a speciality black pudding made in the traditional way), is made at Kelly's. Seán says 'We make our pudding up to a standard not down to a price. It's what we do, it's what we've always done. It's what I was born to do". 
Kelly's made a speciality black pudding in the shape of a pint of Irish stout which won a gold medal from La Confrérie des Chevaliers du Goûte Boudin – The Brotherhood of the Knights of the Black Pudding in Mortagne-au-Perche, Normandy. Kelly's famous 'Putog' is a traditional black pudding like the ones once made in every farmhouse in Ireland.
It's worth a visit to Newport Co. Mayo on the Wild Atlantic Way to buy these puds for cooking at home or eating them at Kelly's Kitchen run by Seán's daughter Shauna. Kelly's puddings are also available to purchase online on Kelly's website.
More Places to Find Irish Black Pudding 
Locally made Black Puddings are also available from Michael McGrath in Lismore Co. Waterford and The Market House Ennistymon Co. Clare. 
Cooking with Irish Black Pudding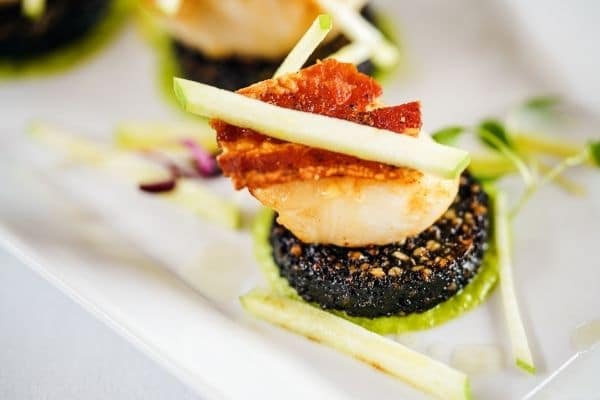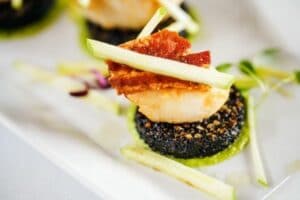 We all love to eat Irish black pudding in a Full Irish breakfast. But there are many other ways to incorporate it into your cooking. Its intense flavours lend themselves to starters and main courses at the dinner party level! Check out these recipes from our chefs. 
Visit Our Shop