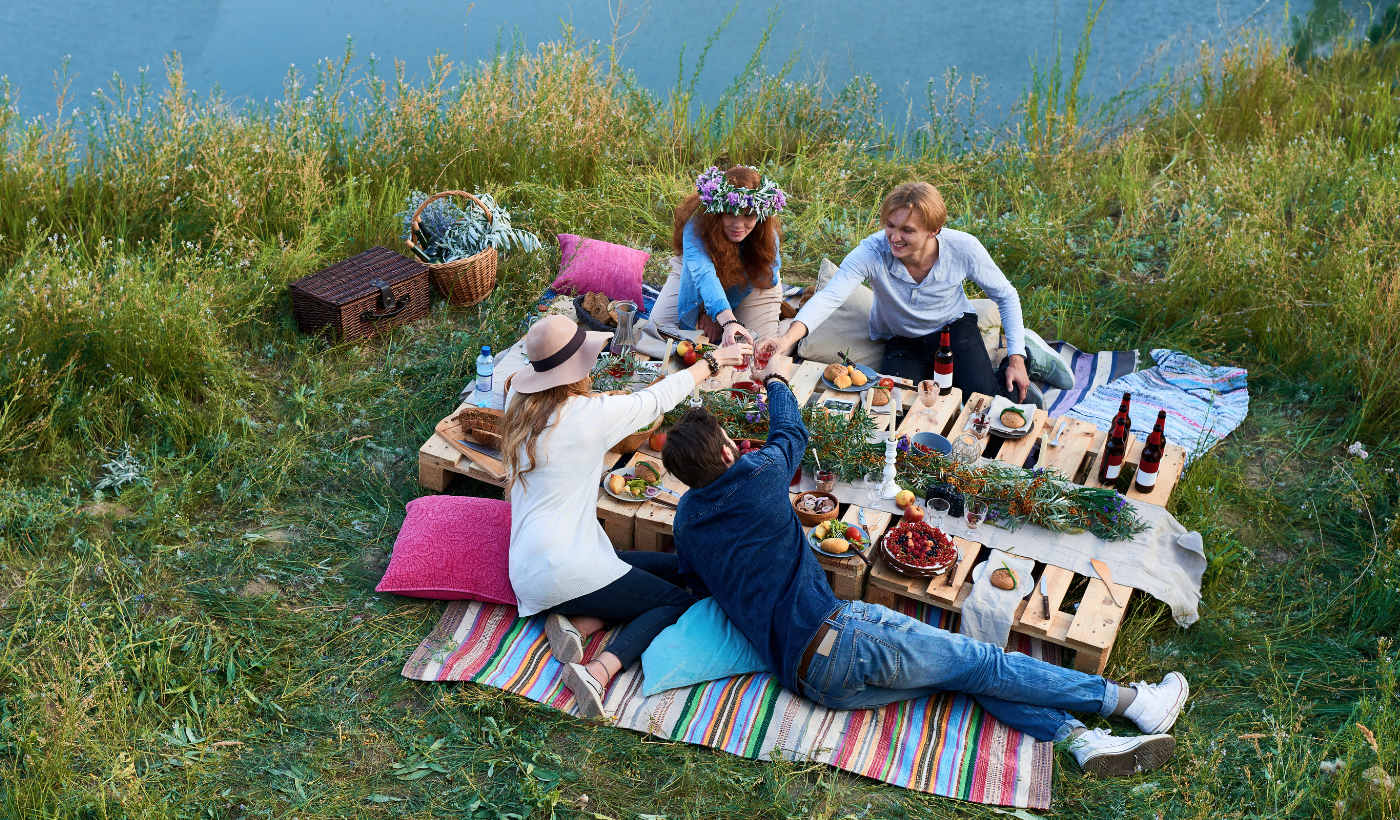 By a stream. In a sunny glade in the woods. On a hillside perched high over the ocean. Ireland has plenty of picnic spots to choose from! Lay out the rug. Dole out the dishes. Dig into some delicious portable food that you can buy off the motorway and enjoy in the great outdoors. Picnics are what long summer days are made for. Food can be as simple as a few sandwiches filled with your favourite things. Or an array of artisan speciality products with crusty breads and accompaniments. The Good Food Ireland Picnic Experiences have much of this to bring to the party!
Order your delicious Irish Picnic online and pick it up on your journey, on one of these fine summer days!
Visit Our Shop
Good food Ireland® picnic experiences
If you're visiting a member who doesn't have a picnic experience on our website, please feel free to give us a call and we can arrange a picnic for you from this member business.
Good Food Ireland® – Picnic for One Person – Kilkenny
This picnic from Glasraí & Goodies in Gowran is filled with great tasting wholesome, local food. Find the perfect picnic spot and settle down to enjoy a freshly made gourmet sandwich and a refreshing bottle of juice before indulging in a scrumptious freshly baked sweet treat and packet of Irish crisps – all the must-haves for a great picnic box experience!
Good Food Ireland® Picnic for Two – Tipperary
The Traditional Tipperary Country Picnic from Country Choice in Nenagh is the perfect accompaniment to any activity or for those on the move. Enjoy the unique taste and flavours of the food of the area, alongside Peter's delicious homemade soda bread, his famous chutney and baked Tipperary ham as well as scrumptious sweet bakes all made in his Food Store & Café in Nenagh. This is great local food and a new alternative to take away!
Good Food Ireland® Picnic for Two – Limerick
The Traditional Country Picnic at Country Choice in the Milk Market in Limerick is the perfect packed meal for those on the move or for those on a go-slow.
Enjoy the unique taste and flavours of the food of the area, alongside Peter's delicious homemade soda bread, his famous chutney and baked ham as well as scrumptious sweet bakes all packed up and ready for you to dine where ever you choose. This is great local food and a new alternative to take away!
Good Food Ireland® Picnic for Four – Co. Clare
The prelude to a great day out exploring the outdoors is having a tasty and satisfying picnic to enjoy on your travels. For families or small groups looking to explore the beauty of Co. Clare and enjoy some great local and homemade food on the way, this is just the picnic experience you'll need. This picnic has been lovingly created y the Carrygerry Country House team.
Afternoon Tea By The Sea – Co. Donegal
With this tasty afternoon tea to go experience, you'll enjoy an amazing foodie experience from master Baker Julie Snoddy. Her team at The Bakery Shack provide a scrumptious spread of sweet and savoury goodies for you to pick up for your special occasion.
We also really recommend driving down to nearby Rossnowlagh Beach and taking in the sea air while you enjoy all your goodies.
Picnic Checklist
Always remember a bin bag for litter. The place where you sit to eat your picnic will probably look lovely when you arrive. So make sure you leave it that way for others. Take all your rubbish home!
Take a basic first-aid kit. Waterproof plasters, antiseptic wipes and wasp sting spray are essentials for outdoor trips.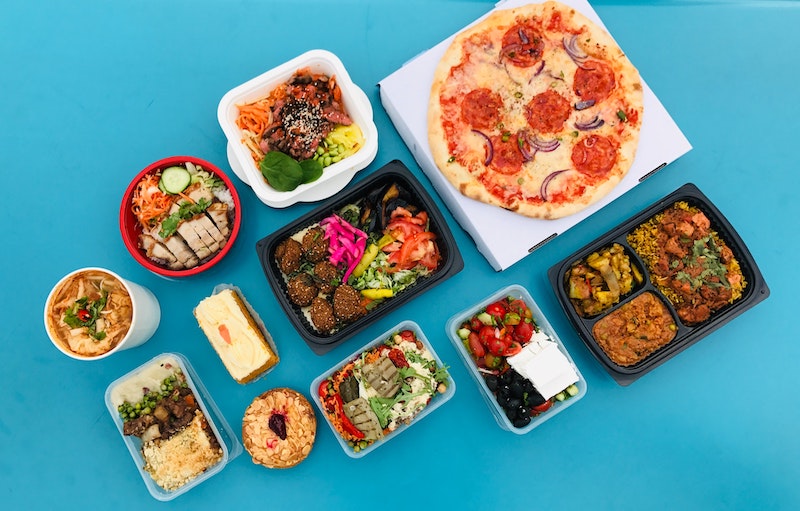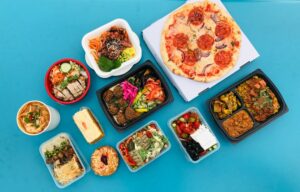 Make sure you have bottled water. Especially when the weather is warm. It's easy to get dehydrated.
Remember towels, togs and sun protection cream for beach picnics. If the weather is warm, the temptation to strip off will be massive, and it's dead easy to get burned quickly by the sea on an impromptu sunbathing session.
Don't forget the rain gear! Because this is Ireland, and you just never know.
Top Irish Picnic Spots
Lough Hyne near Skibbereen West Cork. Hike up to the top of the mountain (it's got a track so you don't have to be a mountaineer). Put out the rug and enjoy dining al fresco while looking at a panoramic view of Roaring Water Bay and Carbery's Hundred Isles to the west. And to the east, back towards Galley Head near Clonakilty. Members close by include Kalbos Cafe, and The Church Restaurant, both in Skibbereen.
Glendalough Co. Wicklow. Might be a bit busy on the tourist front, but still, the views here take some beating. Within driving distance from Glendalough are Brooklodge Hotel and Spa in Macreddin Village which is a good spot for a picnic.
Connemara National Park, Co.Galway. Beautiful mountains, lakes and woodland glades abound, you'll be hard-pressed to pick your picnic spot. Good Food Ireland® member Connemara Smokehouse is located nearby.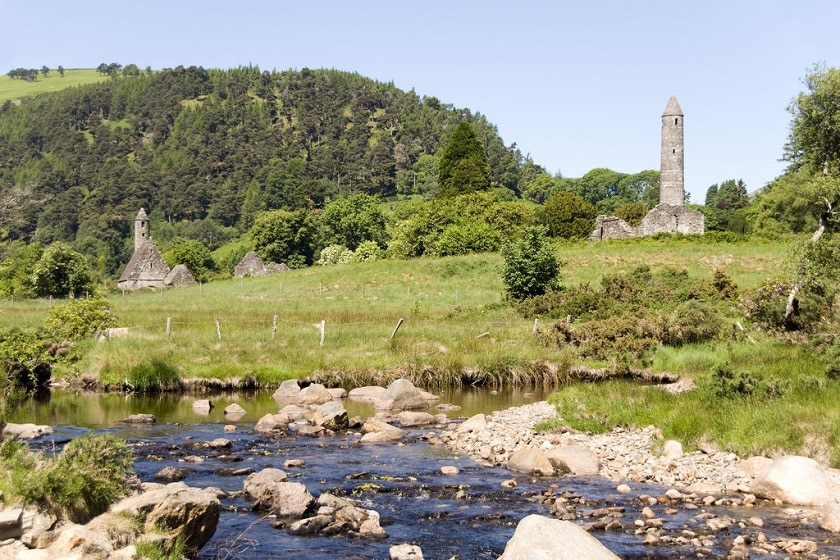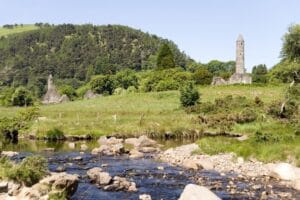 Glencolmcille in Co.Donegal. Golden beach and mountains views. What more can we say? Slive League are the tallest sea cliffs in Europe.
Ring of Kerry. Anywhere along here provides stunning scenery. Members on the Ring of Kerry include Heather at the Gap, The Great Southern Killarney, Killarney Plaza Hotel, Killarney Royal and Killeen House Hotel all located in and around Killarney. Also the Smuggler's Inn in Waterville is a fantastic place to visit too.
Giant's Causeway on the Causeway Coastal Route. Close to this Unesco World Heritage Site is Bushmills Inn in Bushmills Village, where you can taste Bushmills Whiskey, distilled here for centuries.
The car. Hail, snow, rain or blow, nothing stops the Irish from having a day out. There's something quite cosy about sitting in the car somewhere scenic, eating sandwiches in the pouring rain, as the windows steam up around you.
Buy Gift Voucher