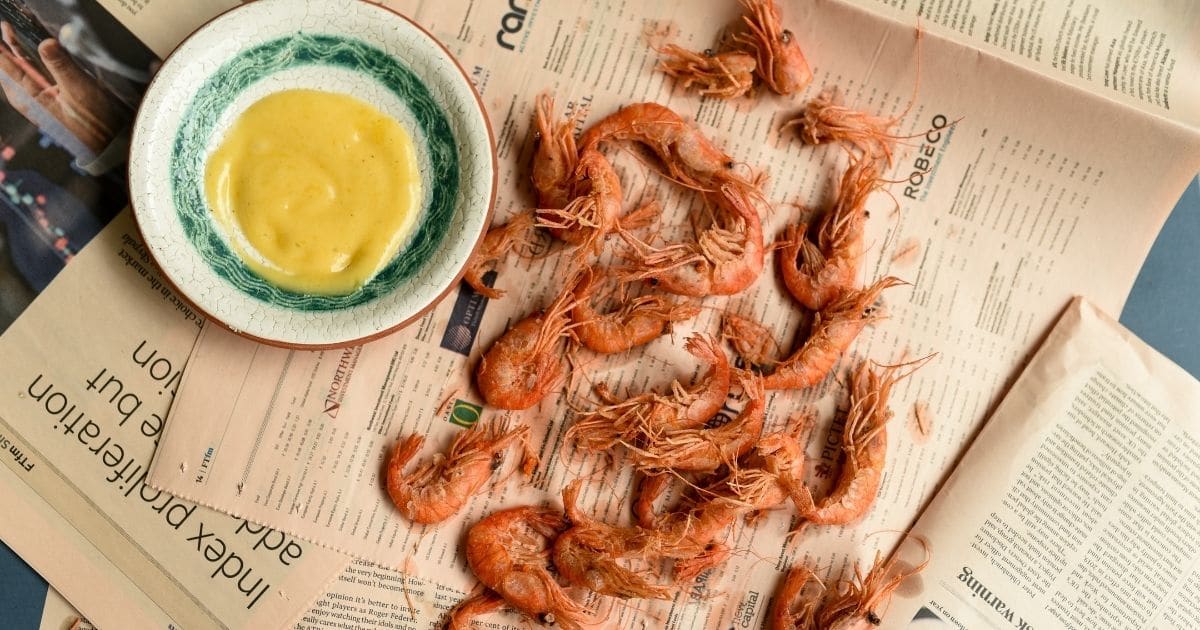 It's a great time of year to eat fish. The waters of Ireland produce superb seafood of all types and the cold water gives fish and seafood fantastic flavour and texture. Our local fishing fleets are currently catching haddock, hake, plaice, Black Sole and Lemon Sole, among other prize specimens.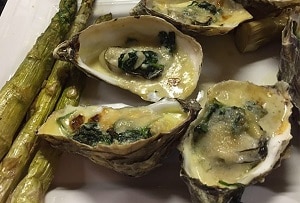 There are some Dublin Bay prawns to be had from inshore prawn boats, which go out when the weather is good enough. Farmed seafood like mussels and oysters are also in superb condition now.
WHERE TO BUY YOUR FISH AND SEAFOOD
Our fishmongers stock the finest fish and seafood. The staff are experts who take great pride in knowing their fish, inside out and back to front! They will skillfully fillet, skin and portion your fish, recommend recipes and give you lots of cooking tips, all in the blink of an eye! So take the opportunity to avail of all that knowledge and craftsmanship, plus get the benefit of enjoying one of nature's healthiest forms of protein.
Buy A Voucher
HOW SHOULD FISH BE COOKED?
Many people who don't eat fish will say they don't eat it because they think it's dull. This perception probably comes from old wives tales of long ago, when it was thought fish had to be cooked very well to make sure it was 'done'! There's not much greater a crime in the kitchen than cremating a piece of delicate fresh fish!  No wonder the dry and tasteless offerings of times past have coloured some people's opinion. 
 These days, chefs and cooking experts have taught us that fish is actually very quick to cook. It's a natural convenience food which can make the fastest of meals. When fish is cooked properly, you should still be able to see moistness in the flakes.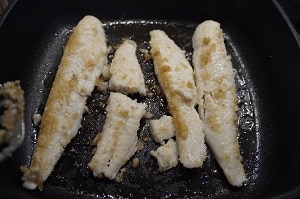 The flesh should be just opaque and coming away from the bone when prodded lightly with the point of a knife if it's not been filleted beforehand. Steaming, griddling, poaching, quick pan-frying, stir-frying, fast deep frying and oven baking are all great ways to cook your fish. The latter works best for whole fish like salmon, trout, or brill cooked on the bone.
Visit Our Shop
WHICH SAUCE FOR WHAT FISH?
When you've decided on the fish you're going to cook, what sauce will you serve with it? Here are a few of our particular favourites: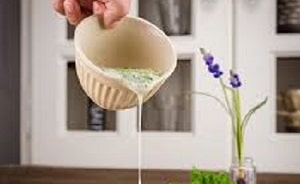 Parsley Sauce – great for white fish like cod or haddock. Parsley sauce is a white bechamel sauce flavoured with lots of finely chopped fresh curly parsley, sea salt and freshly ground pepper. Spoon it over poached fish fillets and serve with peas or beans and mashed potato for an old fashioned combination.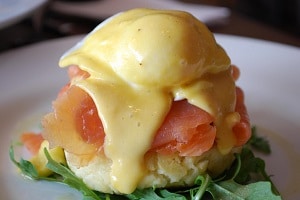 Hollandaise – a French classic emulsified sauce made with a reduction of white wine vinegar and shallots as the base flavouring. The reduction is strained into a bowl placed over a pan of simmering water, before whisking in egg yolks till thickened then whisking in warm melted clarified butter until the sauce takes on a thick and velvety texture.
This luxurious sauce takes a few times to perfect, but you'll be glad you did. It adds a touch of class spooned over quick pan-fried salmon or sea trout fillets, served on a bed of wilted young spinach. You can fancy your Hollandaise up by adding chopped herbs and lemon zest if you wish. 
Beurre Blanc – this is another French beauty. Again a reduction of white wine vinegar and shallots is made first. Then cubes of cold butter are gradually whisked into the vinegar reduction over low heat until the sauce is creamy and velvety smooth. The sauce is strained and seasoned with sea salt and freshly ground white pepper and a squeeze of lemon juice, but you can also add fresh chopped herbs too. This sauce is a traditional match for Black Sole or a fillet of turbot. It's also good with pan-fried scallops.
Beurre Noisette with Capers and Lemon – The French have given us some fantastic sauces but this one must be the quickest of all time! Beurre Noisette simply means 'nut butter' and that's exactly the flavour of this sauce. All you do is melt butter in a pan till it starts to go brown and smell nutty.
Before it gets too dark, add a squeeze of lemon to stop the butter solids from burning. Add chopped capers and finely chopped parsley and season. Serve over grilled or pan-fried white sole or plaice fillets. Top class sauce, made in a jiffy!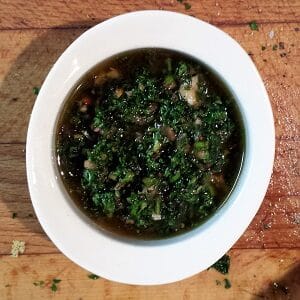 Chimichurri – an Argentinian sauce similar to pesto. This is a very robust sauce generally made with parsley, garlic and dried chilli to taste. But most chefs have their own combos and even add other herbs like coriander or oregano. A fantastic sauce for meaty fish like salmon, fresh tuna or swordfish in season. All these oily fish can handle macho flavours.

Garlic Butter Sauce – Easy peasy sauce of melted butter flavoured with lemon juice, parsley and garlic. Pour over pan-fried prawn tails or even split grilled langoustines in the shell. You'll be licking your fingers as you nibble!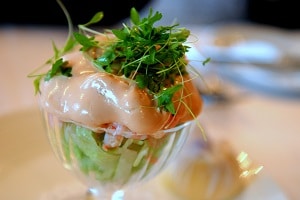 Marie Rose Sauce – The Crab or Prawn Cocktail classic! Mix mayonnaise with ketchup, Worcestershire sauce, lemon juice, seasoning and even a couple of shakes of Tabasco Sauce to hot things up a little. Blend well and spoon generously over fresh crab or peeled prawns on a bed of shredded iceberg lettuce, all beautifully arranged in serving glasses.

Tartar Sauce – where would fish and chips be without this magical sauce to accompany them? A derivative of mayonnaise, Tartar Sauce is piquant with finely chopped gherkin and capers, finely chopped parsley and seasoning. Make lots because everyone loves it!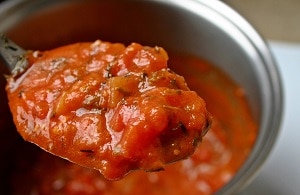 Tomato Salsa – A cold sauce to perk up any fish dish. Simply mix chopped fresh peeled ripe tomatoes with finely chopped fresh chilli and garlic, finely sliced spring onions and finely chopped fresh coriander. Sharpen with lime juice to taste and season with sea salt and freshly ground black pepper. Good with grilled white fish, salmon fillets or big prawns.

WHERE TO EAT GREAT FISH AND SEAFOOD WITH GOOD FOOD IRELAND
If you fancy dining out on fish and seafood, we have a few places in mind you might want to try! Check out Good Food Ireland ® seafood specialist restaurants. We guarantee you won't be disappointed.
Visit Our Dining Page