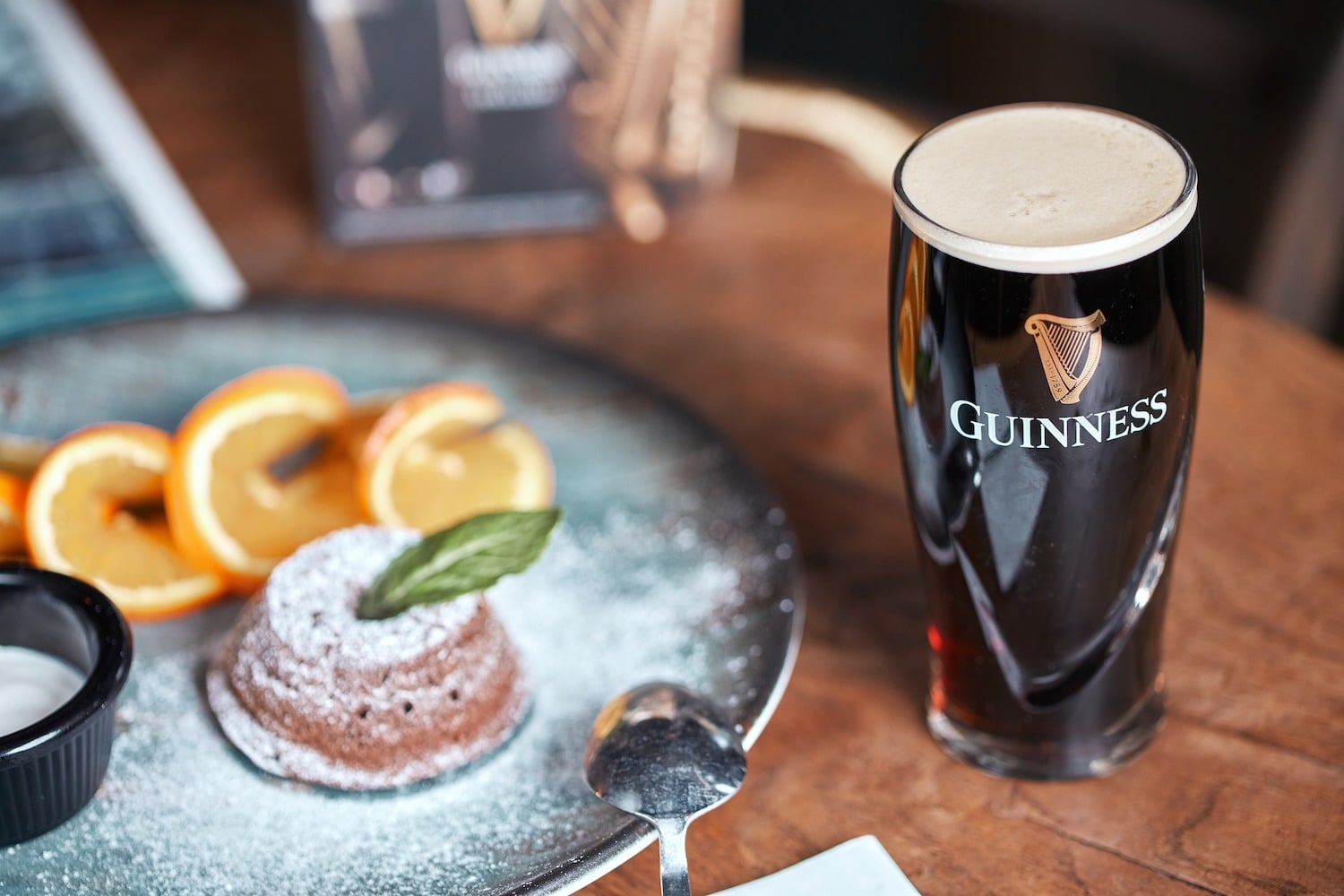 Porter is Ireland's drink. Has been for years. It's a long and fascinating story.
John Wilson dives into a pint.
Irish Stout Beer
It is the national drink, a symbol of Ireland throughout the world. Strange then, that it was invented across the water, by the old enemy England. The first records of porter appear in London around the 1730s, although this may initially have been a mixture of several different kinds of beer.
Name after the porters of London, men who carried goods along the city street, it rapidly became very popular. This popularity did not go unnoticed by one young Arthur Guinness (see below) a brewer over the sea in Dublin, who soon became market leader, a position the firm never lost. He was joined by other Irish brewers, and soon it became the national drink.
Irish stout is a different animal, with a distinctive, slightly bitter burnt flavour. This is because the Irish version uses malted barley, whereas other brews are made with lighter brown malts. Stout originally meant any kind of strong beer, these days it is reserved for stronger porters alone.

In the past, a publican was responsible for keeping his beers in good condition, and true stout drinkers knew which pubs served the best pint. Nowadays modern technology has taken most of the guesswork out of buying a pint, but it is still considered important to buy your pint in. busy pub, where the stout has not been lying on the feed-pipes for too long. In recent years, stout has been losing market share to lighter lagers as well as spirit-based drinks in the spiritual home of every true Irishman, the pub. It is easier for 'new' drinkers to swallow, something with very little discernable flavour, served well-chilled, or with the sweetness of a cocktail.
Old-timers accuse the breweries of 'dumbing down' stout, steadily lessening the flavour and character of their favourite drink. Certainly modern-day stout is a very different drink from its predecessor, which was much more powerful in both alcohol and flavour. But stout still remains close to the heart of the Irishman.
Newer innovations, such as canned draught, with its ingenious widget, have helped the burgeoning of sales. With one exception, it is only recently that drinkers are beginning to realize that stout is a great partner for many foods, including the national dish, Irish Stew. That exception is of course oysters; the two have been drunk together since the 1800s' when oysters were plentiful, and the food of the poor. Today many a pint is sunk in the great Oyster festival in Galway every September.
In the 19th century, stout gained a reputation as a healthy drink, perfect for building up the sick and nursing mothers. Guinness used this to the full in the famous 'Guinness is good for you' advertising slogan. Until very recently, it was prescribed by doctors in the various maternity hospitals of Dublin!
The Irish breweries
There are three major brewers of stout in Ireland. All are now owned by multinational companies. In recent years, a small number of micro-breweries have sprung up, all of which produce a stout.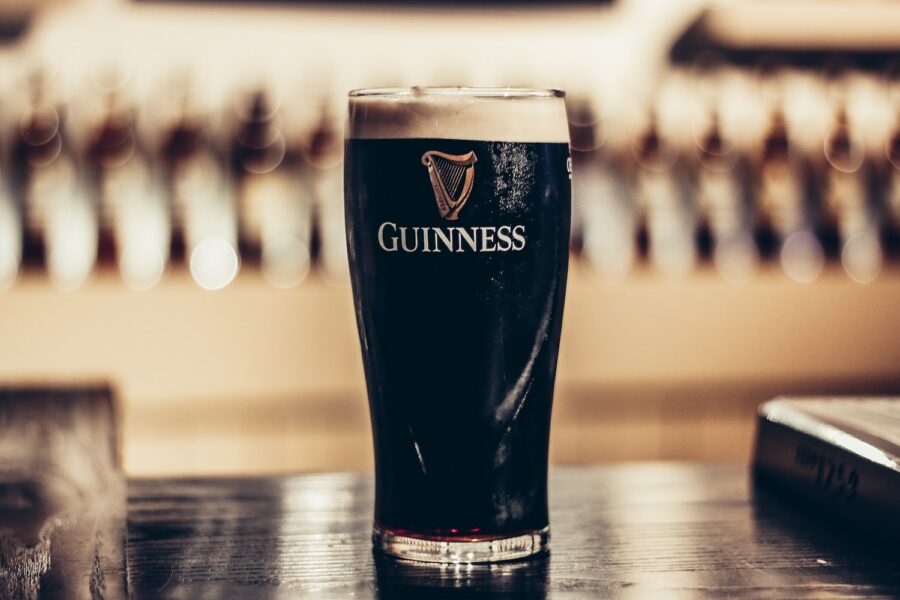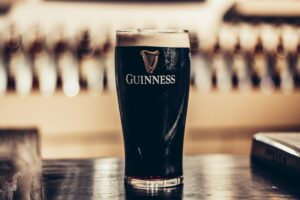 Guinness
This world-famous firm was founded in 1759 by Arthur Guinness, a    brewer from Kildare. He took out a 9,000-year lease on a four-acre site at St. James's Gate by the river Liffey in Dublin.
Obviously an astute businessman, he also managed to acquire the water right too, although this led to a bitter dispute with Dublin City Council that simmered on until 1784. Although he brewed various kinds of beer, Arthur chases the rapidly growing market for a porter in London with great success. By his death in 1803, he had built up a thriving business, with its headquarters in Saint James's Gate, where Guinness is still brewed today. Guinness has traditionally been the most intensely flavoured of the stouts, with notes of caramel and coffee, and a dry, bitter finish.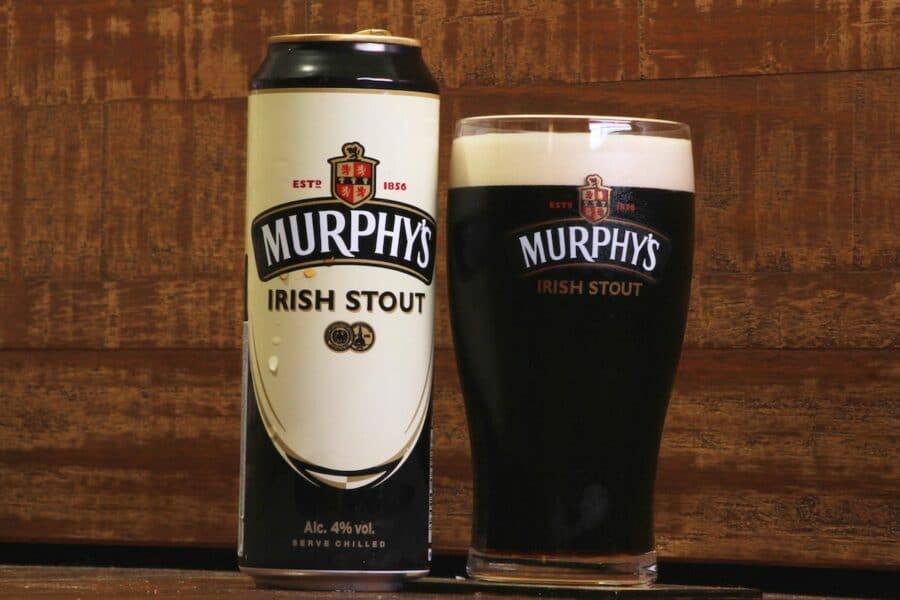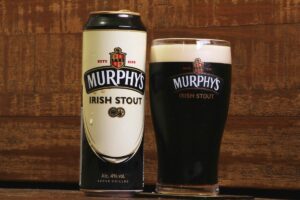 murphy's
The brewing company of James P. Murphy was founded in 1856 by the sons of Jeremiah James Murphy. The wealthy family of traders and merchants had played an important role in the commercial life of the city for over a century prior to that and had established a distillery in Midleton in 1825.
The company was successful from the start, quickly reaching a capacity of 100,000 barrels of stout and ale, and began exporting to the U.K. The family connection survived until 1980, with the death of John Fitzjames Murphy. John Fitzjames, known to many in Cork as 'the colonel' was formerly a Lieutenant Colonel in the British army. He joined the company in 1946 on his father's death and served in various capacities for the next thirty-four years. The brewery is now owned by Heineken.
Tribal loyalties run deep in Ireland, and Corkmen always consider themselves superior to Dubliners. Not true Corkman will ever be seen drinking Guinness. It's either Eamish or Murphy's.
Murphy's is less bitter than Guinness, smooth with a slightly bitter dry finish, and hints of smoke. You can buy bottled, or bottled draught Murphy's, but it is best to appreciate in draught form, in one of our recommended Good Food Ireland establishments in Cork.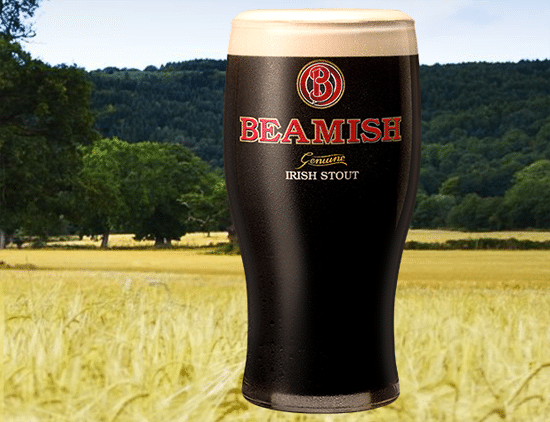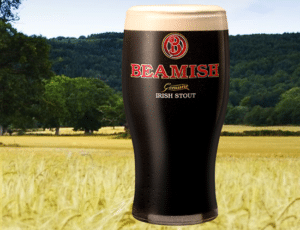 Beamish & Crawford
Beamish & Crawford was founded in 1792 by William and William. They bought a long-established brewery in the oldest part of Cork city, and within 15 years had grown to 100,000 barrels, making it the largest in Ireland at the time, and the third-largest on these islands. The company went public in the earlier twentieth century and is now owned by Scottish and Newcastle Breweries. Beamish is rich, nutty and slightly fruity, creamy and less dry than Guinness.
Visit Our Shop