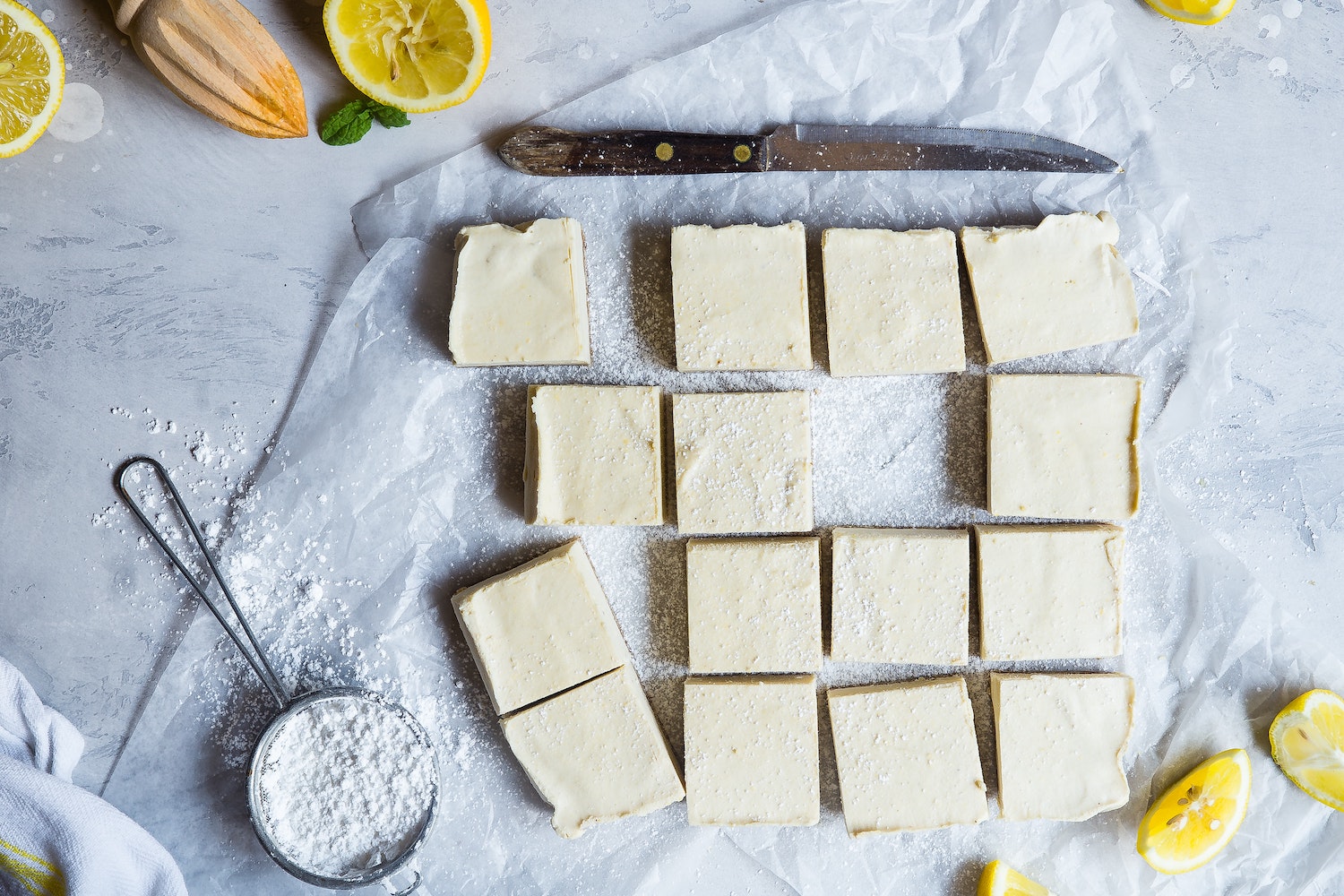 Until very recently, butter was a bad guy in the diet. All that saturated fat spread on a slice of bread just wasn't good for you. Didn't matter that you liked the taste of it. It was off-limits and that was that. Then medical experts decided that saturated fats aren't the problem in the diet they were once thought to be –  for quite a long time. We were given permission to start eating butter again, in a 'don't mind what we said before, we were wrong, you're not going to get a heart attack', kind of way.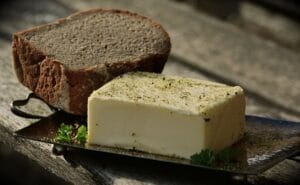 Those who listened in the first place deprived themselves of one of the world's most natural and ancient foods, simply because they were made to feel scared. But there were those who took on a 'damned if I do and damned if I don't' attitude and kept on eating butter anyway. They didn't care if they collapsed in the process, just as long as they were munching their way through a thick slice of toast generously slathered with real creamy butter when it happened.  Personally, this writer was in that camp.
THE STORY OF BUTTER 
So, butter is back in a big way. We can all shout a loud yahoo that one of the oldest foods in the world is now on our tables again and we don't need to feel guilty about eating it. This historic food dates back for thousands of years. Asian races have offered clarified butter (ghee) to their gods for centuries. The Romans used butter for eating and for spreading over stiff joints to ease the pain.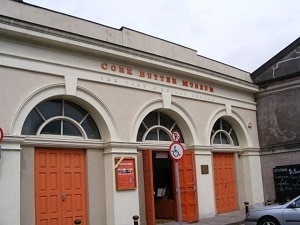 In Ireland, butter was central to the economy for three centuries. At the Cork Butter Museum in Cork City, the importance of butter in Ireland is told in the history of the Cork Butter Exchange. Butter was being made in the farmhouses of Ireland from the 1600's, and was soon making an impact on local economies. In 1730, trade began in earnest, when a butter market was established in the Shandon area on the northside of Cork city in 1730.  All the roads that led into the city in these early days became known as 'The Butter Roads', as traders brought butter into the city by horse and cart or on foot, from all over the country.
As years went on, the huge demand for butter dictated the expansion of the market in Shandon. The premises were purpose-built and the Cork Butter Market was officially established in 1769.  In the 18th and 19th centuries, butter was exported from here to four continents. The Cork Butter Exchange was born – the largest provider of butter in Britain and Ireland. During the 1880's, exports totalled £1.5 million in 500,000 casks of butter.
You can still see the Cork Butter Exchange building with its magnificent pillared porch entrance on the north side of Cork City. Located next to the Cork Butter Museum, and close to the circular Firkin Crane building, once a place where the 'firkins' or quarter barrels that held the butter were washed. A firkin held nine gallons or 80 pounds of butter in weight.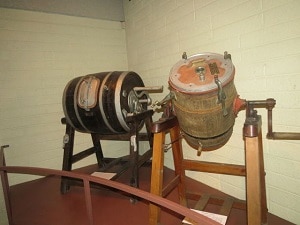 The firkins were coated with tar before being weighed on a large balance known as the 'crane'. Hence the name of this building, which now houses the Institute of Choreography and Dance and is the home of the Cork City  Ballet. Whilst you're in the Cork region, you can also follow the story of butter and meet food producers along the way, on the recently launched Old Butter Roads food trails in the Muskerry, Duhallow and Avondhu regions.
HOW BUTTER IS MADE
Butter is simple food made in a simple way, and it has been pleasing people forever. At its most rudimentary, the cream is shaken or churned until the fat content solidifies into a ball and the liquid separates out into buttermilk. You can see this process for yourself by shaking some good Irish cream in a jam jar until a ball of butter appears, surrounded by the watery buttermilk. Kids love to do this and they can't believe their eyes when they see they have made butter.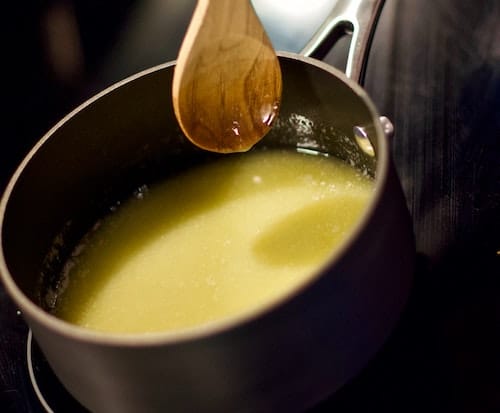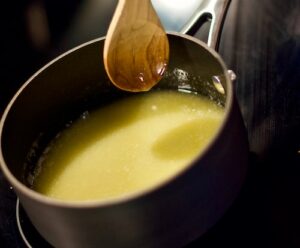 The butter then needs to be squeezed and rinsed under a cold tap until all the buttermilk is extracted. Then you can salt it lightly and chill it. Fresh butter made this way doesn't keep for very long. It will need to be used in a few days. But it's so good, it won't last that long!
Up until a few decades ago, most farmhouses had a small butter churn and it was the job of the woman of the house to make butter from the cream taken from the milk of the cows on the farm. She would ferment the cream first by heating gently, before churning by hand. The finished butter was salted and then wrapped in muslin to preserve it. Modern butter factories are now mechanised and produce large amounts of butter for markets at home and abroad. But there are still some farmhouse based butter makers who do things in a smaller way.
CUINNEOG IRISH FARMHOUSE COUNTRY BUTTER
Cuinneog butter has been made by the Butler family in Co. Mayo since 1990. Cuinneog is the Irish word for 'churn', a fitting name for a beautiful artisan product. Cuinneog farmhouse butter was first made by Tom and Sheila Butler, now carried on by the second generation of the family. Cuinneog has won numerous awards for its delightful creamy taste and texture. It was one of the foods enjoyed by Queen Elizabeth II on her state visit to Ireland in 2011.
Cuinneog butter is smooth, creamy and full of the flavours of fresh Irish milk from cows that have dined on sweet lush pastures. It's a perfect table butter, and great for cooking too. As a result of all this butter making, there's always lots of buttermilk as a beautiful by-product. Cuinneog produces Natural Buttermilk in retail or wholesale sizes. It has numerous uses, not least in baking and breadmaking. The Butler family have collated a number of recipes on their website, from oven treats like Spelt, Brown and Fruit Soda and Brown Health bread, to sauces, smoothies, ice creams, pancakes, scones and muffins. Cuinneog Natural Buttermilk also comes into its own for savoury recipes like Southern Fried Chicken or traditional Colcannon. Check out the recipes online.
GLENILEN FARMHOUSE BUTTER

Glenilen Farmhouse in Co. Cork use the cream from the milk of their own herd and neighbouring herds of dairy cows to make beautiful Glenilen Farmhouse dairy products produced by Alan and Valerie Kingston. Among the range is a wonderful farmhouse butter, full of delightful summer meadow sweet flavour. A generous spreading of Glenilen butter on fresh toast is a feast fit for a king!