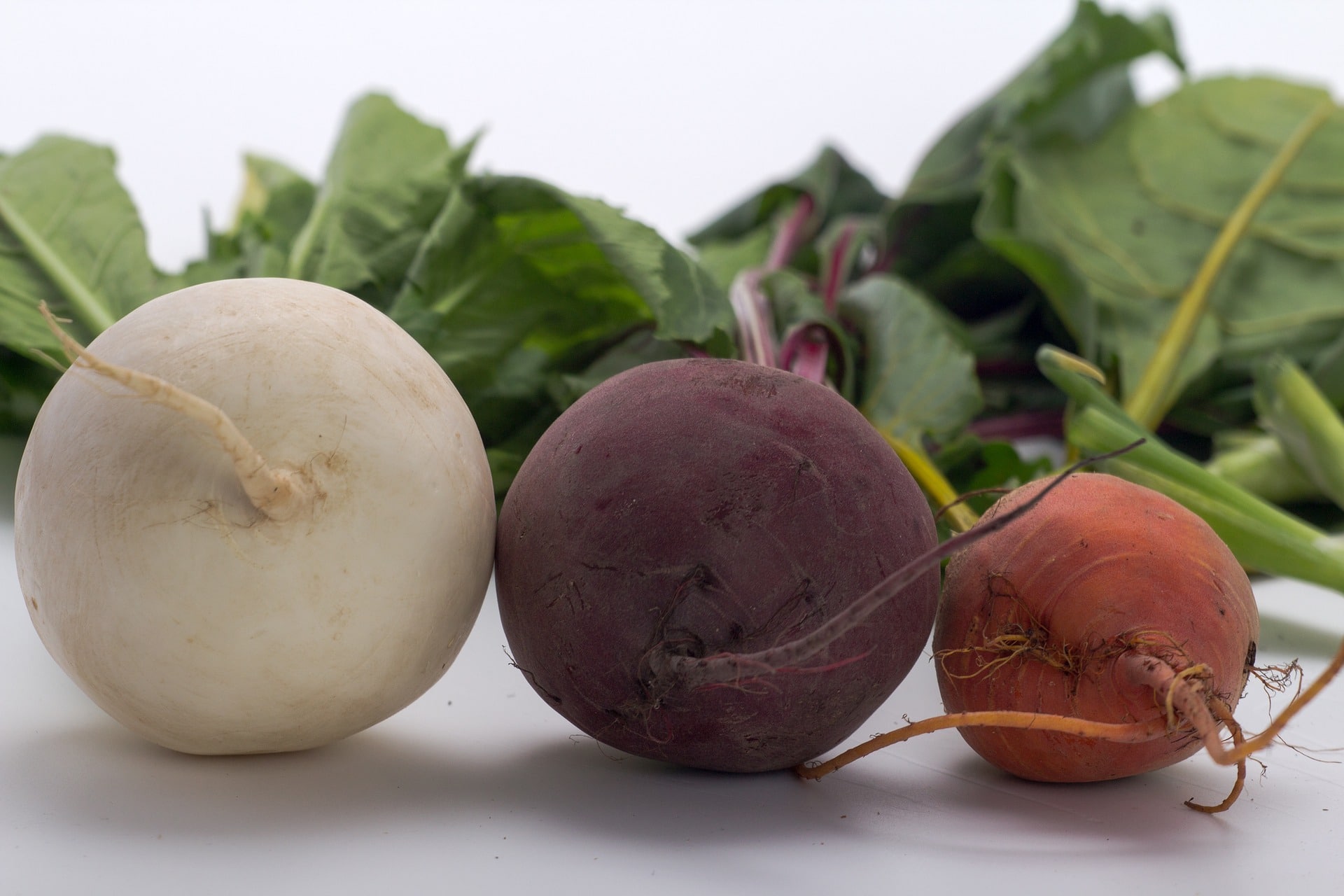 Spring is here and that gives us a very optimistic feeling. The nights are stretching bit by bit in the mornings, the earlier sunrise is encouraging the birds to burst into a wonderful dawn chorus. Our feathered friends will pretty soon be looking for a mate. Daffodils are getting ready to open their vibrant yellow petals for the world to see. St Brigid's feast day on February 1st marked this amazing time of year when after the dark days of winter, new life is happening all around us. 
In the vegetable garden, things are going a bit slower. We are in what is traditionally known as the 'Hungry Gap' when there's not much new growth and we are still relying on winter crops for our sustenance.  It will be a few weeks yet before anything new begins to appear in the market. But we've got the old faithful to rely on till then.
Have a look at what you can expect to find in your local farmers' markets or farm shop this month:
Visit Our Shop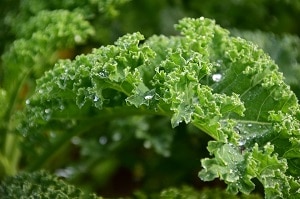 KALE AND CAVOLO NERO
No matter what you say about it, this winter veggie never lets you down when you need something green on your plate. The shine may be wearing off kale as a 'trendy' food, but it's still there and still good for you. Steam it and dress it with butter, nutmeg and seasoning. Scatter it with crispy bacon or grated mature cheese. Use it for soups.
Cavolo Nero is an Italian version of Irish Kale. Dark green leaves are good for adding to Minestrone style soups with veggies and pasta or bringing colour to a Thai style vegetable curry.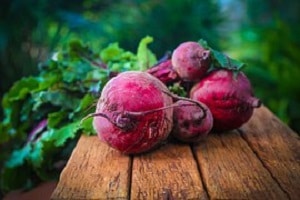 BEETROOT
Beetroot is now coming into the market. Small young ones can be washed and grated and eaten raw. Bigger specimens can be boiled then skinned and cooled for use in salads, maybe with grated carrot and apple for a colourful mix with an earthy, fruity flavour. Beetroot soup is also an option. Sex it up with chilli and garlic and serve with a dob of sour cream on top.

BRUSSELS SPROUTS AND CABBAGE
Christmas may be long gone, but Brussels Sprouts are still around. Good shredded raw and used in a stir fry. Or boil in the traditional way then toss with melted butter and finish with chopped toasted almonds and crispy fried breadcrumbs. 
Winter cabbage-like crinkly leaved Savoy is good to serve for traditional Irish dishes like bacon and cabbage or slow-simmered corned beef with mustard. Both of these dishes served with a steaming bowl of spuds.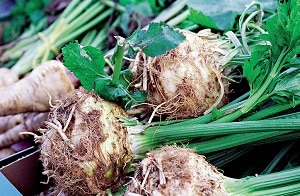 CELERY AND CELERIAC
Celery is familiar to most. Great for adding crunch to winter salads, makes great soup, and goes into the vegetable base for a hearty beef stew. 
Celeriac is maybe not so well known. This root vegetable is creamy white in colour and has a very ugly knobbly shape, which tends to put people off. But it's actually a delicious vegetable. 
It tastes like a very intense version of celery, with a characteristic aniseedy flavour. Celeriac makes super velvety smooth soup, as in this lovely recipe from Donegal Rapeseed Oil, here.  
Or boil and make it into a posh puree with cream and seasoning. This has a stronger taste than celery. The French shred it raw on a mandolin and use it for a classic French Celeriac Remoulade, tossed in mayonnaise flavoured with Dijon Mustard, enriched with a little cream, seasoning and lots of chopped parsley.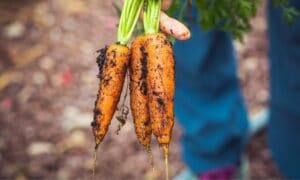 CARROTS AND PARSNIPS
We've still got our trad winter root veggies to fall back on this time of year. Parsnips and carrots can be 'souped', roasted, mashed or pureed. Whatever takes your fancy. And don't forget carrots in baking. Try our recipe for Carrot Bran Muffins or Carrot Cake.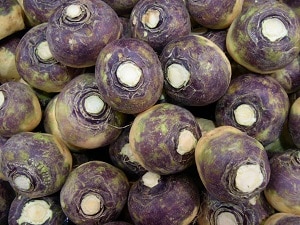 SWEDES
You either love it or you hate it when it comes to swede! We love it. Particularly when it is boiled in lightly salted boiling water till tender then drained and mashed with butter, salt, lots of black pepper and a bit of nutmeg. Yummy with roast pork with crackling. Bring it on.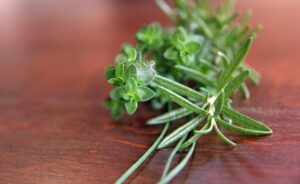 HERBS
This time of year you will find sturdy herbs like curly parsley, thyme and sage. Parsley adds its distinct flavour to bechamel sauce for fish. It can be sprinkled into any savoury dish to give colour and herbaceous flavour. In fact, it's practically irreplaceable this time of year when the soft herbs of summer are very far away. 
Sage and Thyme are good in stews and casseroles, stuffings for chicken or pork, or scattered over root veggies before roasting. Sage particularly loves liver. Saute some thinly sliced lamb's liver in butter till browned on both sides and still pink in the centre. Then toss in a few whole sage leaves and season. Delicious and really good for you this time of year when you need good quality protein.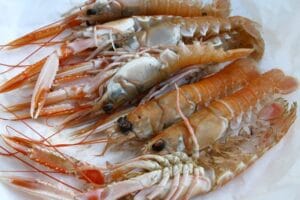 FISH AND SHELLFISH
 All the whitefish are in superb condition now, firm-fleshed and well-toned from winter tides and cold water. Mussels are in season and of fabulous quality. Dublin Bay Prawns are excellent. We feel a Seafood Chowder coming on!
Oysters are also at their best now, just in time for Valentine's Day. It's said that Casanova at fifty oysters a day and the world knows he was a notorious lover! So what are you waiting for? See our blog on Achill Oysters and get ordering some for your loved one this month! Most people eat their oysters raw straight from the shell. But if you prefer to cook them, try our recipe for Three Ways To Cook Oysters.
Buy Gift Voucher